It's Free Pattern Friday!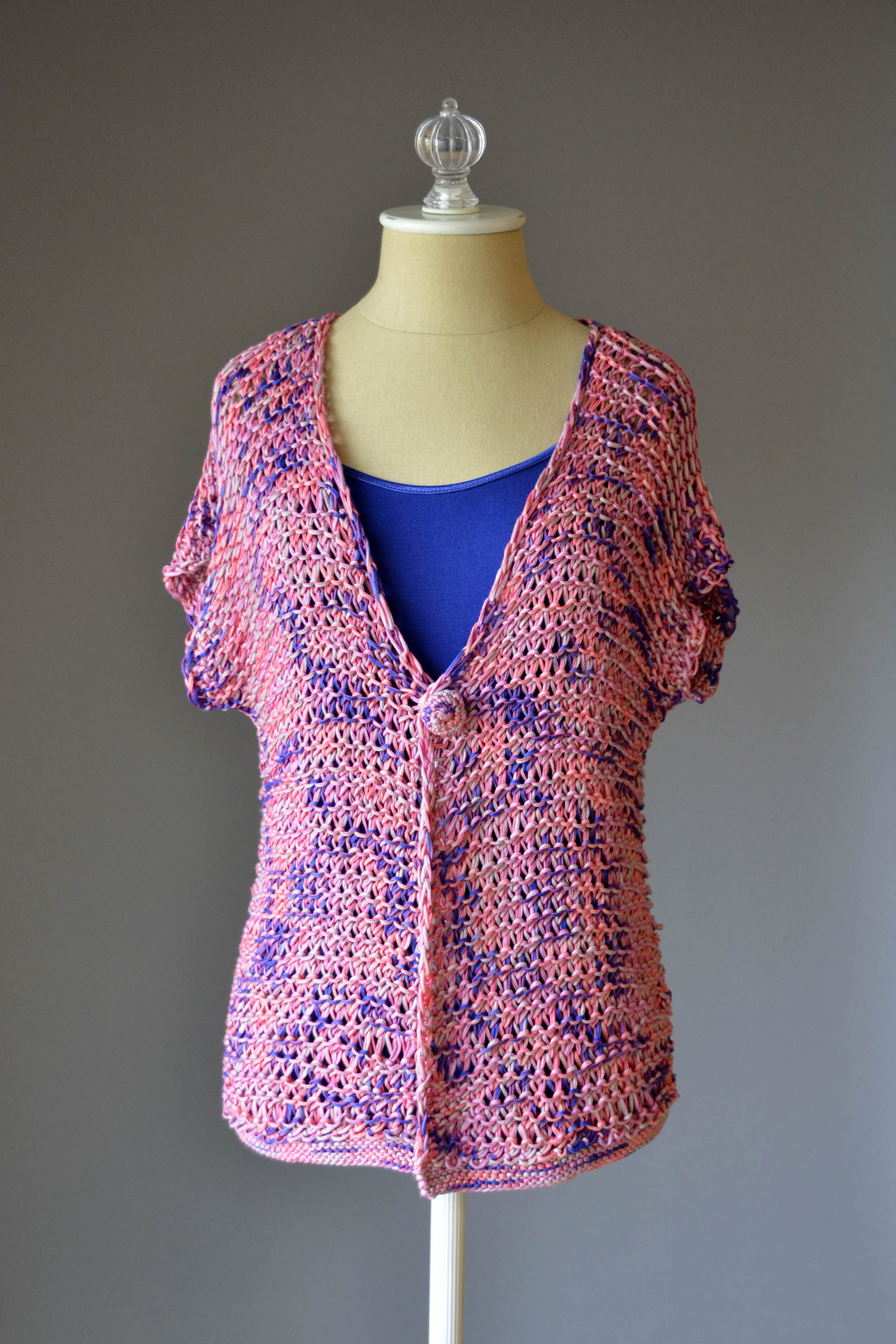 Today, the Kauai Cardigan in Alana.
Summertime… and the livin' is easy.  This cardi makes me feel like I should be strolling on the boardwalk in my sandals with a frosty beverage in my hands.  Maybe  I could wear a giant Yashi Sunblock hat with it.
It's made in Alana (164yds/100g) , a tropically colorful viscose blend.  It's a great choice for bright color with a sheen.  Speaking from personal experience, I haven't noticed pooling or flashing – just bright colors and happy hues.
And since we're talking about free patterns, here's one that flew under the radar!
The Butterfly Scarf is also in Alana.  We released this fun broomstick lace design a couple of weeks ago, but never actually made it part of a Free Pattern Friday.  Consider it a bonus wish for warm, leisurely days.
Happy crafting!