It's Free Pattern Friday!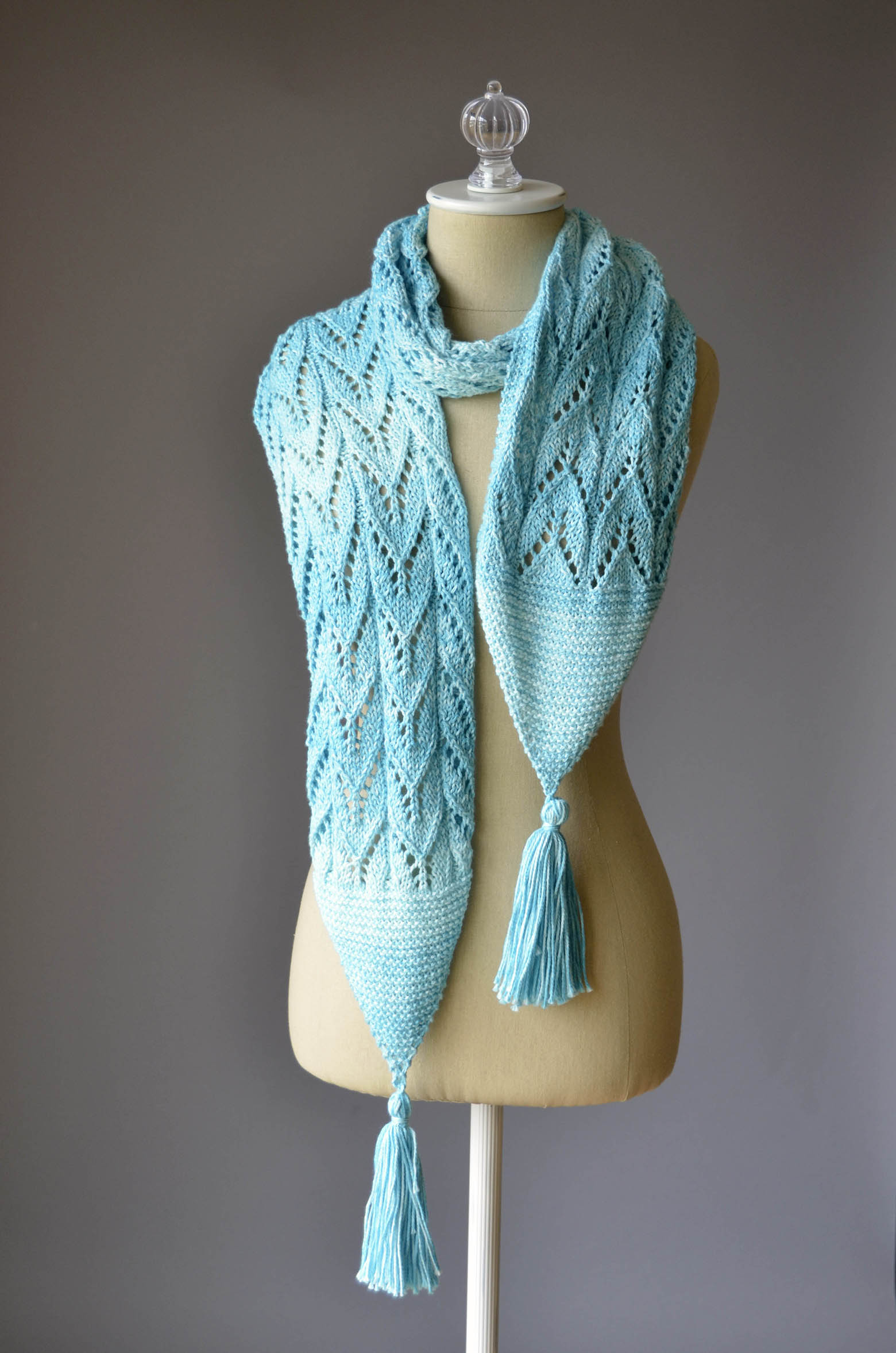 Today, the Water Ski Scarf in Cotton Supreme DK Seaspray.
We featured Cotton Supreme DK Seaspray  not too long ago in the popular Color Block Scarves, but it's so perfect for the season that we couldn't resist sharing it again.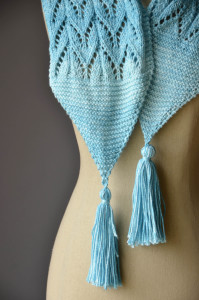 I love this yarn, and I love this scarf.  The pattern is knitted flat (obviously) and both written and charted.  Lace on US size 6 (4mm) needles goes quickly, and the tassels make this such a fun and kicky piece.
Cotton is great for summer, of course, and the pastel tones of Seaspray go great with the current bright trends.  We put together a couple of fantasy outfits below that would look great with the scarf.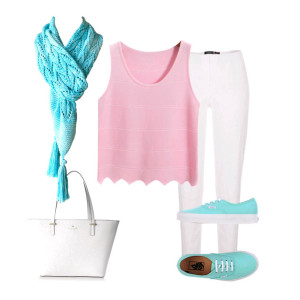 First, toss on a tank and your keds and you're ready to go, no fuss no muss.  You could use pretty much any pastel top and then just a pop of whatever color you've made your scarf in at the bottom to pull it together.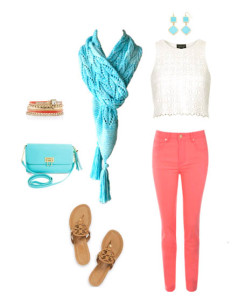 Next, dress it up a little!  Neutral sandals keep it from being too matchy-matchy.  You could even do a nice braided leather bracelet, although I do like the melony orange accent with the gold here.  The purse and turquoise/blue earrings bring it together.
We hope you enjoy this free pattern, and that you always feel fabulous in your handmades wherever you go.
Happy knitting!