It's Free Pattern Friday!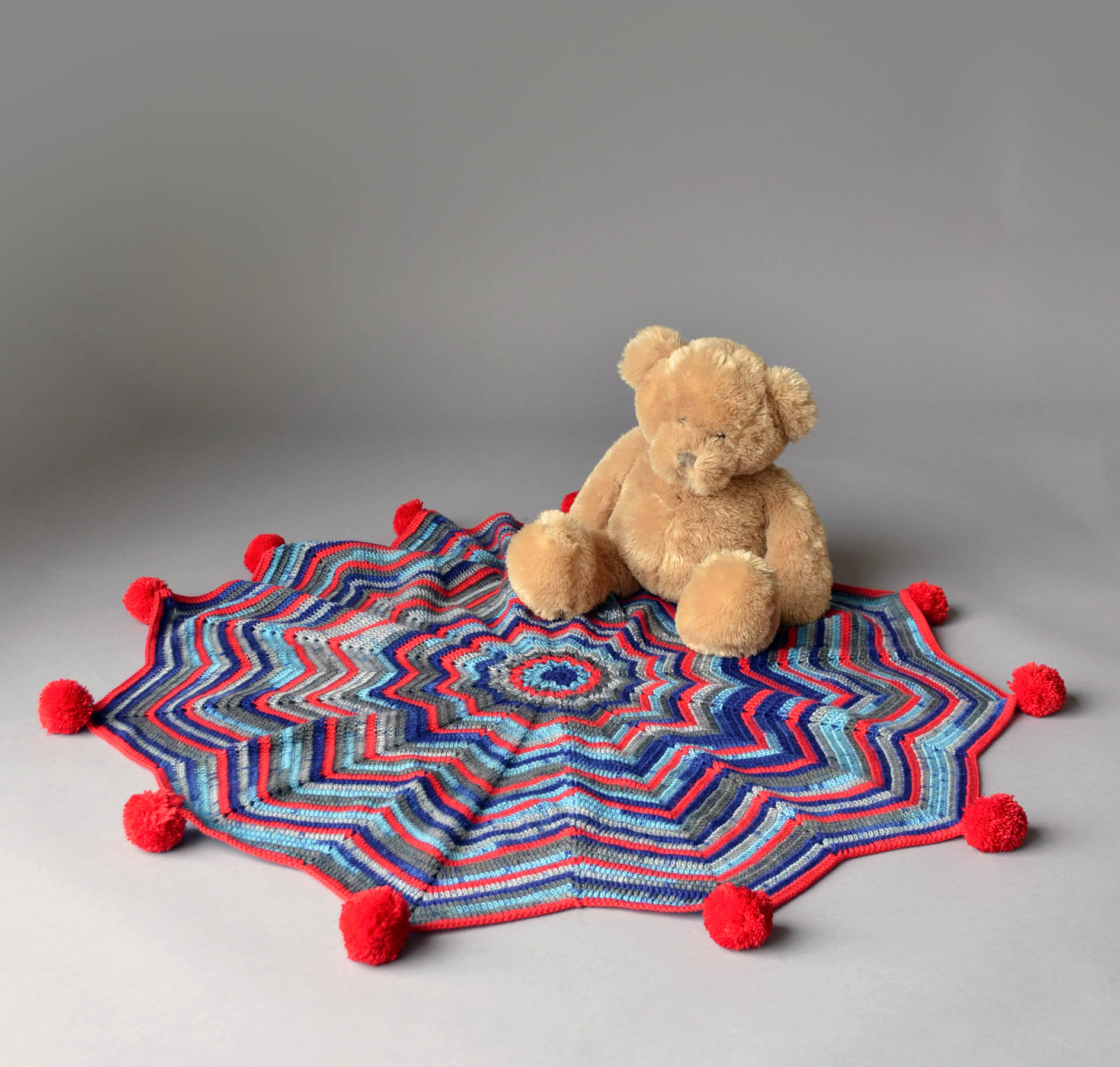 Today, the Firework Blankie crocheted in Little Bird and Little Bird Colors.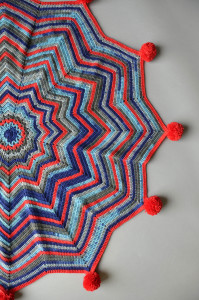 The 4th of July is almost upon us, making this a particularly appropriate free pattern.  The Firework Blankie is crocheted in Little Bird Multi with rows of contrasting solid Little Bird (344yds/100g) every few rows for a bigger burst of color.  And check out those adorable pom-poms on the points – like an extra little kapow!
We put together another couple of combinations of colors that could work, depending on whether you wanted to go bold or… slightly less bold.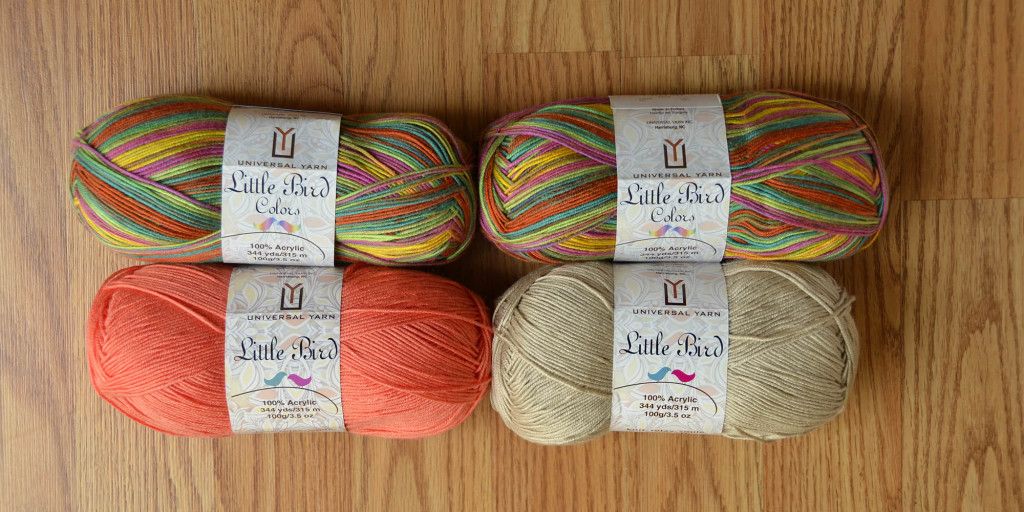 Two different directions with the same multi colorway (201 Stroll), The one on the left is paired with 106 Go-Go Coral – the picture does not do justice to how almost neon-bright it is.  The one on the right is paired with 111 Chinos, to tone it down a little but still be a contrast.  Normally I'm in favor of subtlety, but with the Firework Blankie, I might go with the one on the left.  This blanket says "playtime."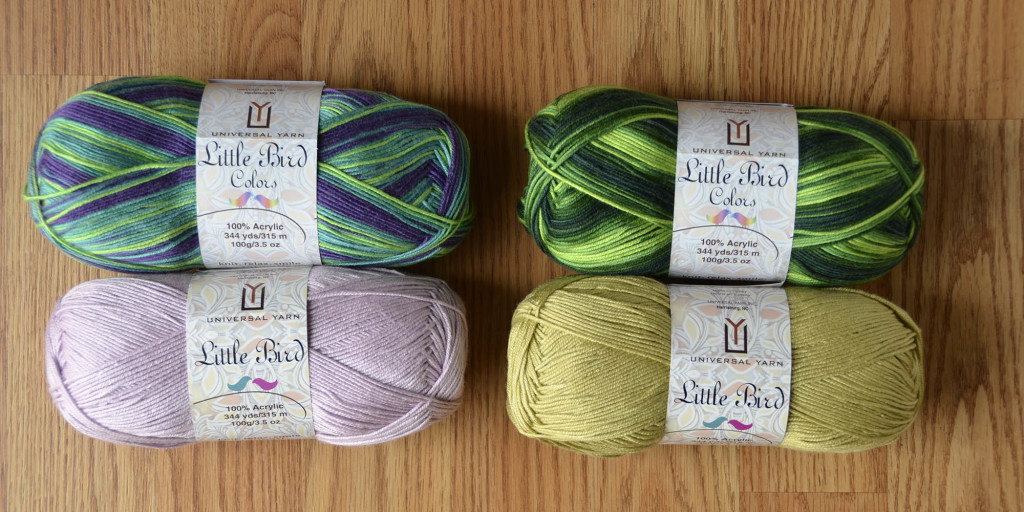 Two more combos, both appealing to me since I favor cool tones.  On the left is 204 Summer Story paired with 105 Wee Violet.  I can easily see that thrown over a chair in a kid's room.  At right, 203 Grass Stain paired with 110 New Leaf.  I'm imagining sitting out on the lawn with that green baby blanket spread out, toddler in a sunhat happily playing.  No worries about the blanket on the grass – Little Bird is machine washable!
With gray as an increasingly popular color for baby projects, we also  think 112 Ghostie Gray would be a good combination with pretty much any of the multis.
…You know, I thought I could make it through the whole post without saying it, but I just can't.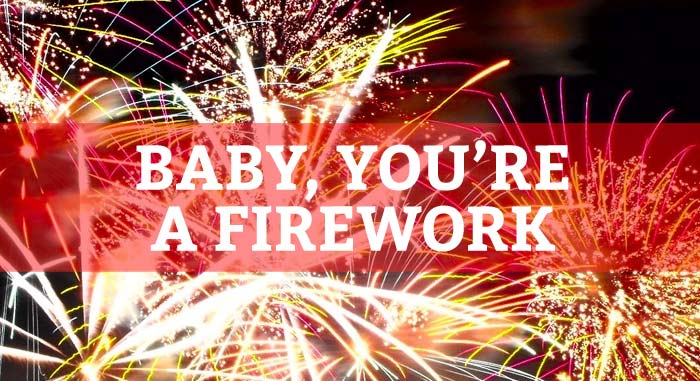 Happy crocheting!