It's Free Pattern Friday… again!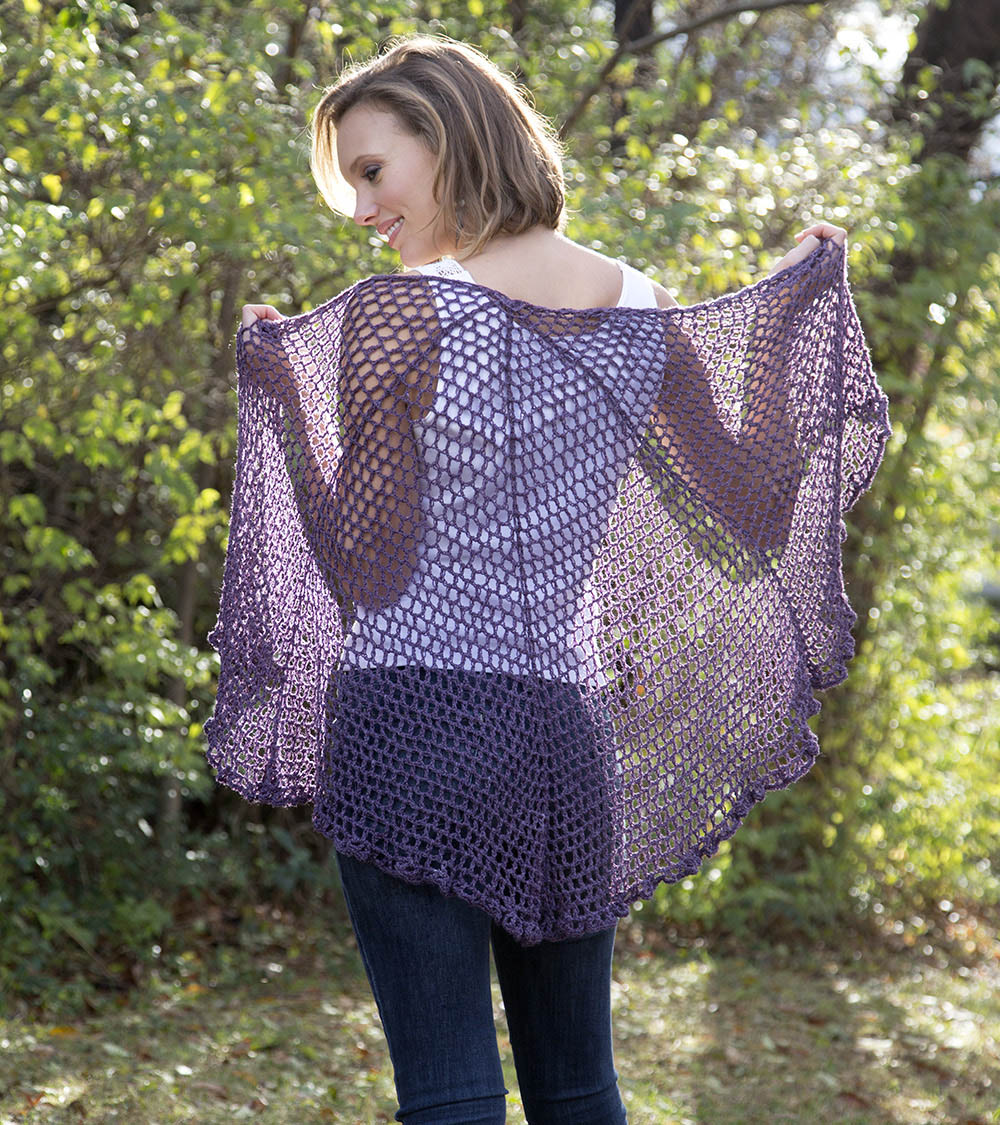 This afternoon, the Refracted Lace Shawl in Whisper Lace.
We once had a popular pattern called the Refracted Light Shawl in a discontinued yarn called Swiss Mohair.  Alas, when Swiss Mohair went away, so did the pattern.  But it was one of those patterns that kept being passed around from crocheter to crocheter, in a "have you seen this?  It sounds like just what you're looking for" kind of way.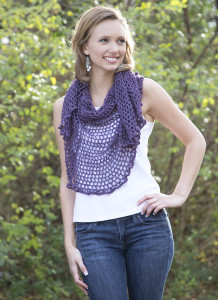 Well, you can't keep a good pattern down, so here it is, back again.  This time, it's in Whisper Lace (440yds/50g), our wool/silk blend from the Fibra Natura line.
Front and back post crochet create an open, airy fabric that can fan out across your back or twist artfully at the shoulder or front.
We hope you enjoy this classic, available once more for you to enjoy.
Happy crafting!