Our sales director and my boss, Yonca, is a very enthusiastic knitter. She always has at least a couple of projects on the needles, usually garments. Here is her latest creation, this lovely summery top made in Little Bird: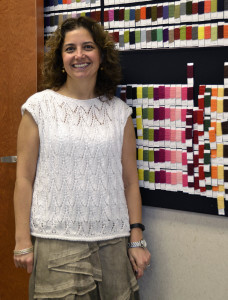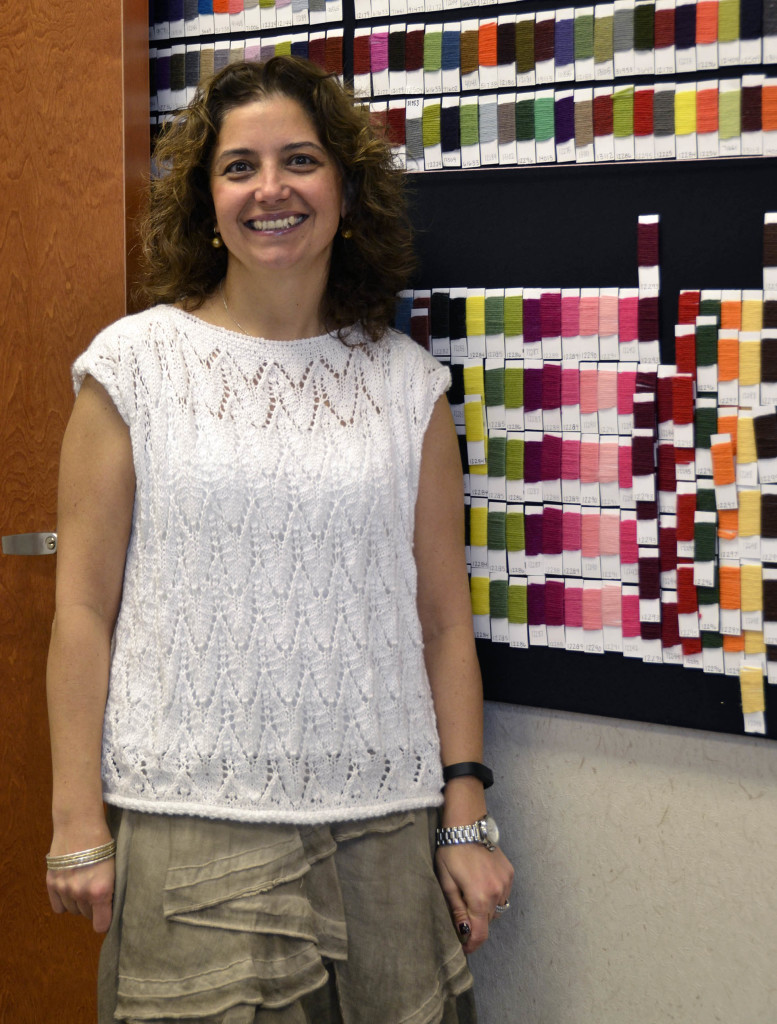 Yonca always has to put her own spin on projects, and this one is no different. She loved the lace patterning on this free pattern in Garden 10, but didn't want a cardigan. Yonca wanted something she could dress up or down, and just throw on over a tank top or dress. So instead, she simply knit up 2 rectangles using the lace pattern and came up with this easy to wear piece.
It's hard to believe, but this shirt really is just 2 rectangles with a few seams, and a little bit of garter stitch at the neck. Yonca knit this with a few inches of positive ease for a nice open and flowy top. I love everything about it!