It's Free Pattern Friday!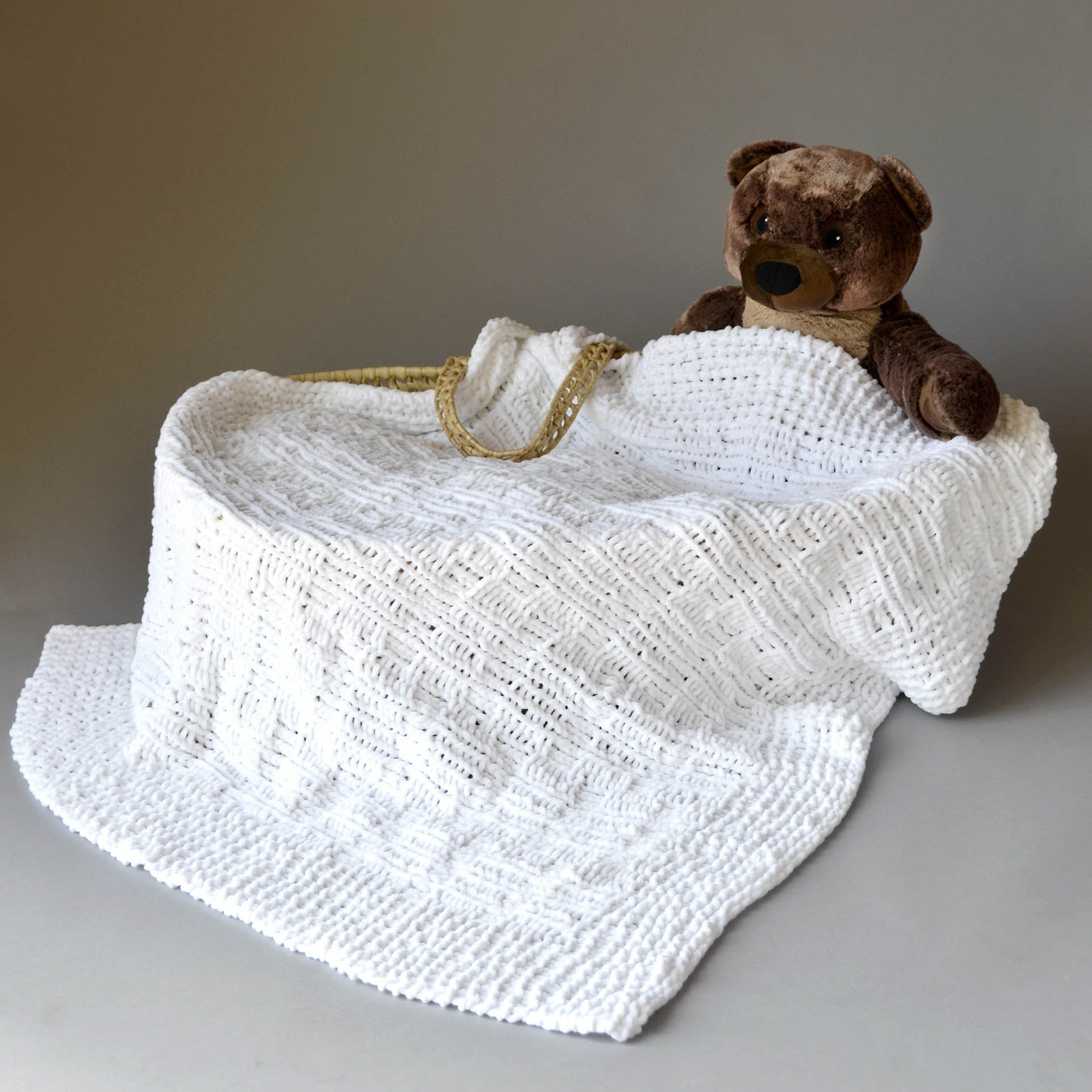 Today, the Crosshatch Baby Blanket in Bella Chenille.
Bella Chenille (131yds/100g) is a favorite for baby and kid knits because it is soft and fuzzy, and because it is machine washable.  I myself have knitted a sample, washed it, and laid it flat to dry.  It looked just as good as when it was first knitted.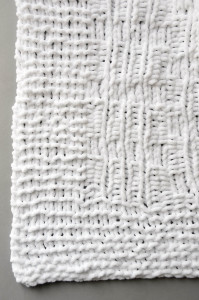 This pattern itself is a twelve row repeat that's charted, along with a basic garter stitch border, giving you a sweet 40″ x 40″ square.
This blanket is soft and huggable.  It's resting beside my desk right now as I write this, and I keep reaching out to touch it.  This would be a good one to make and have on hand for the inescapable surprise baby shower we're all occasionally hit with.  It would be nice to have a little security blanket nearby until it needs to be given away.
Happy knitting!