This week I'd like to share an IRL I spotted recently from Jen in our accounting department: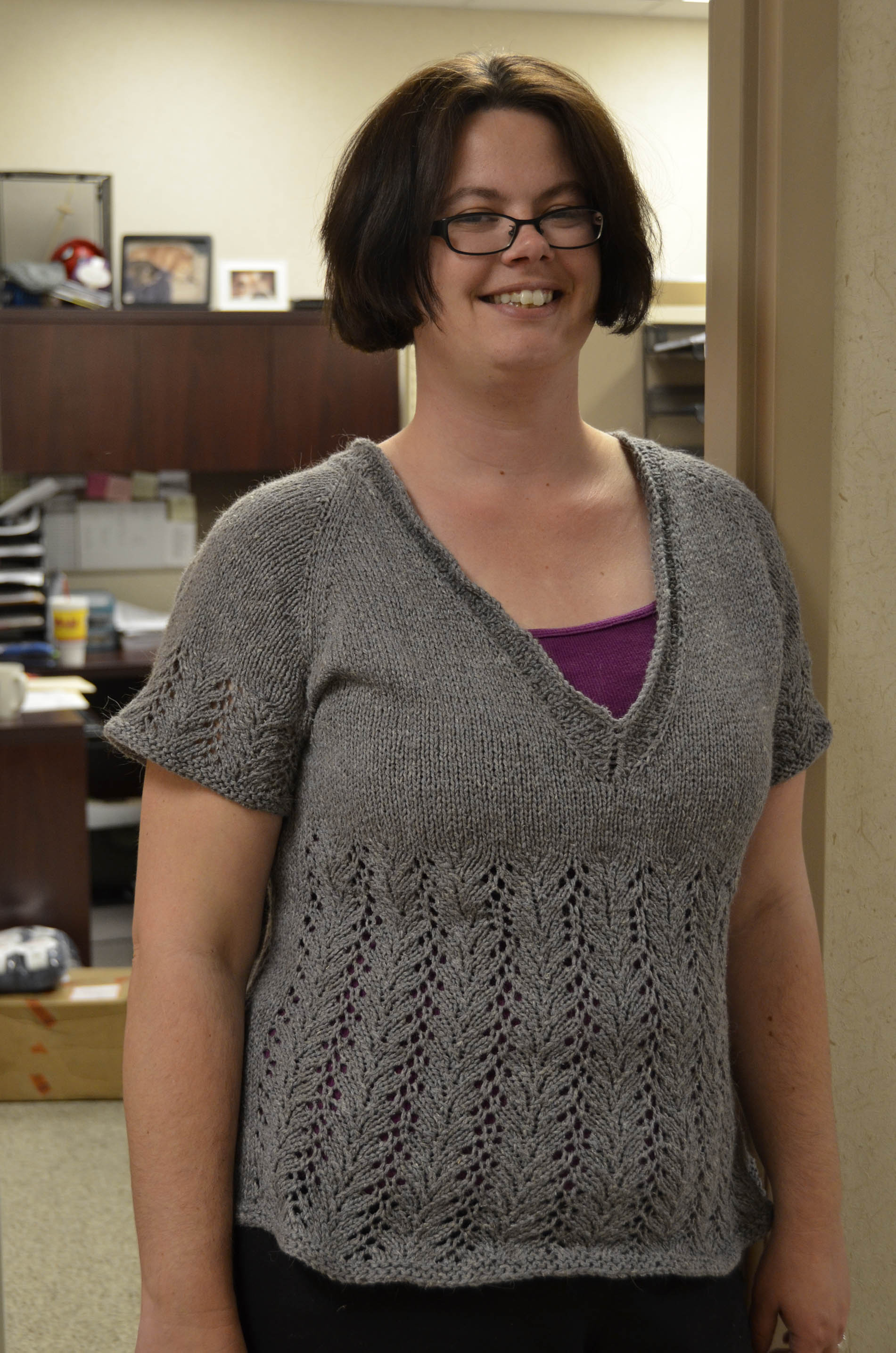 Jen's sweater was worked in the decadent Fibra Natura Llamalini, a blend of Royal Llama, silk bourette, and linen. Can you say YUM? Here is Jen describing this project in her own words:
"I had an idea in my head of the kind of sweater I wanted.  Top down, deep v-neck and some sort of simple lace.  So I basically cobbled two patterns together to get what I wanted. I really wanted to work with the Llamalini, because its sooooo soft and nice to knit with.  For this project I was actually a good girl and did a swatch in the round, and then soaked and blocked it so that I could determine my gauge.
The only thing I don't like about the sweater is the way the neckline came out. I used a smaller needle for the ribbing with the idea that it would cinch it up a bit, but it didn't work out like I thought it would.  If I do something like this again, I'll definitely do ribbing instead of garter stitch at the bottom because the garter stitch keeps flipping up and its annoying; and instead of ribbing at the neckline I might do an applied i-cord to really tighten it up.  All in all though, it's a nice, comfy sweater to wear, works good for layering over a tank top or a long sleeve shirt depending on the weather that day."
Sounds like this project was a good learning experience for Jen. It looks so nice on her, and I love the pop of color from the shirt she has layered underneath. Well done!