Every day I feel lucky to have a job that I truly enjoy. If someone would have told me a few years ago that I would be working with yarn every day and earning a living doing it, I wouldn't have believed them! Although I have a variety of duties here at Universal Yarn, when it comes down to it I'm really just a chick who likes knitting and wearing fun stuff.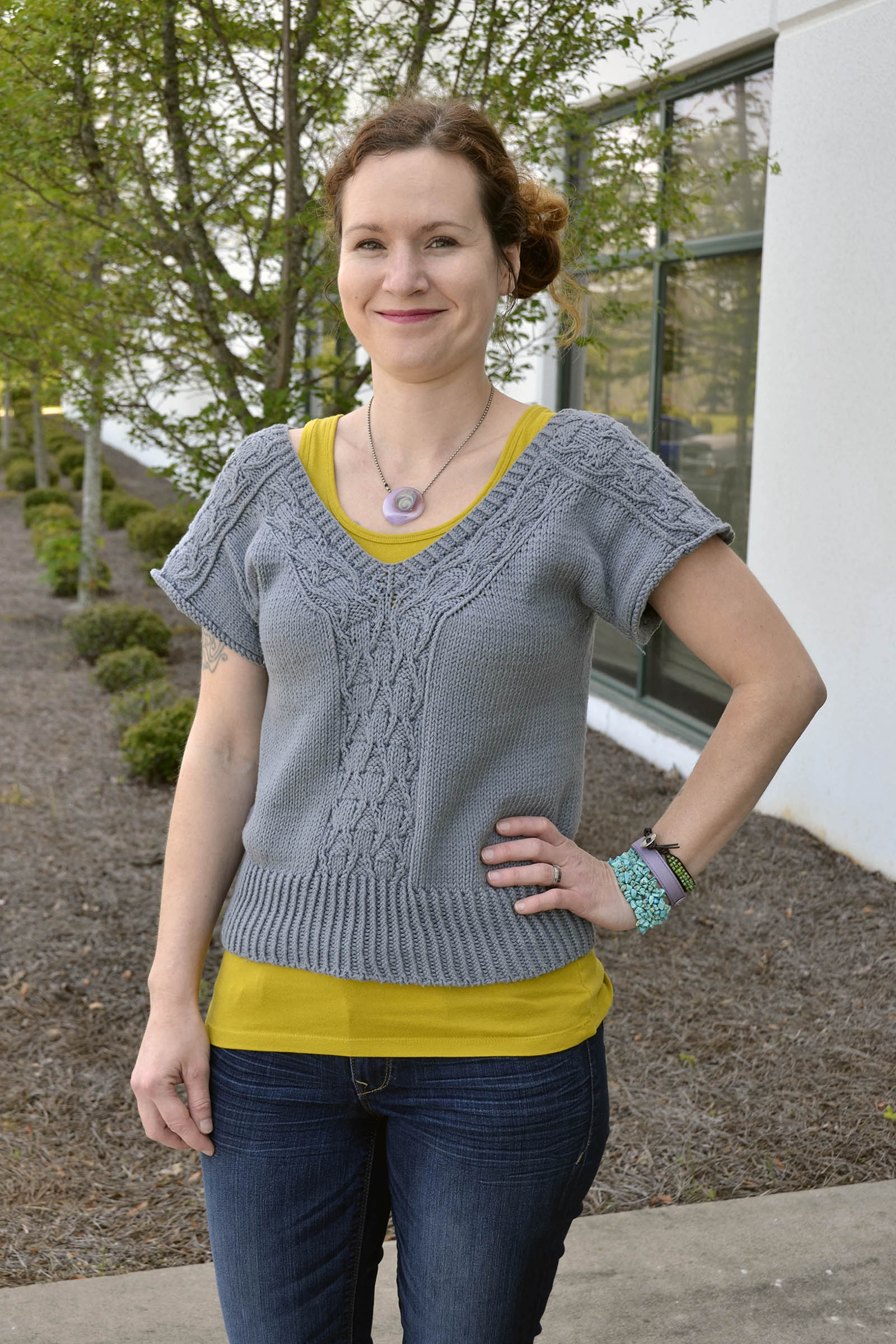 For this week's IRL, Heather photographed me in my version of the VeVe Tee from the Summer 2013 issue of Knitscene.  I don't often knit second versions of any of my sweaters, but made an exception with this one. The sample I made for the magazine was in Cotton Supreme 503 Ecru, but I decided I needed one in gray. I am a total sucker for gray.
This piece has a fun construction. First, the saddle shoulders are knit sideways. Then stitches are picked up from the sides of the saddles and the body is knit down. Twisted ribbing and a sewn bind-off finish things off at the hem for a virtually seamless project.
Cotton Supreme is such a great yarn for summer! What are you knitting in Cotton Supreme?