Yonca never ceases to amaze me with her take on patterns. She almost never follows a pattern, and instead likes to put her own spin on things. Something else Yonca almost never does is to knit a gauge swatch. (Sorry, Yonca – you've been outed!)
But in this instance, Yonca's excitement to dig in and start her project right away really paid off! Here she is in her version of the Boho Tank, one of the projects in our Bamboo Pop Adult ebook.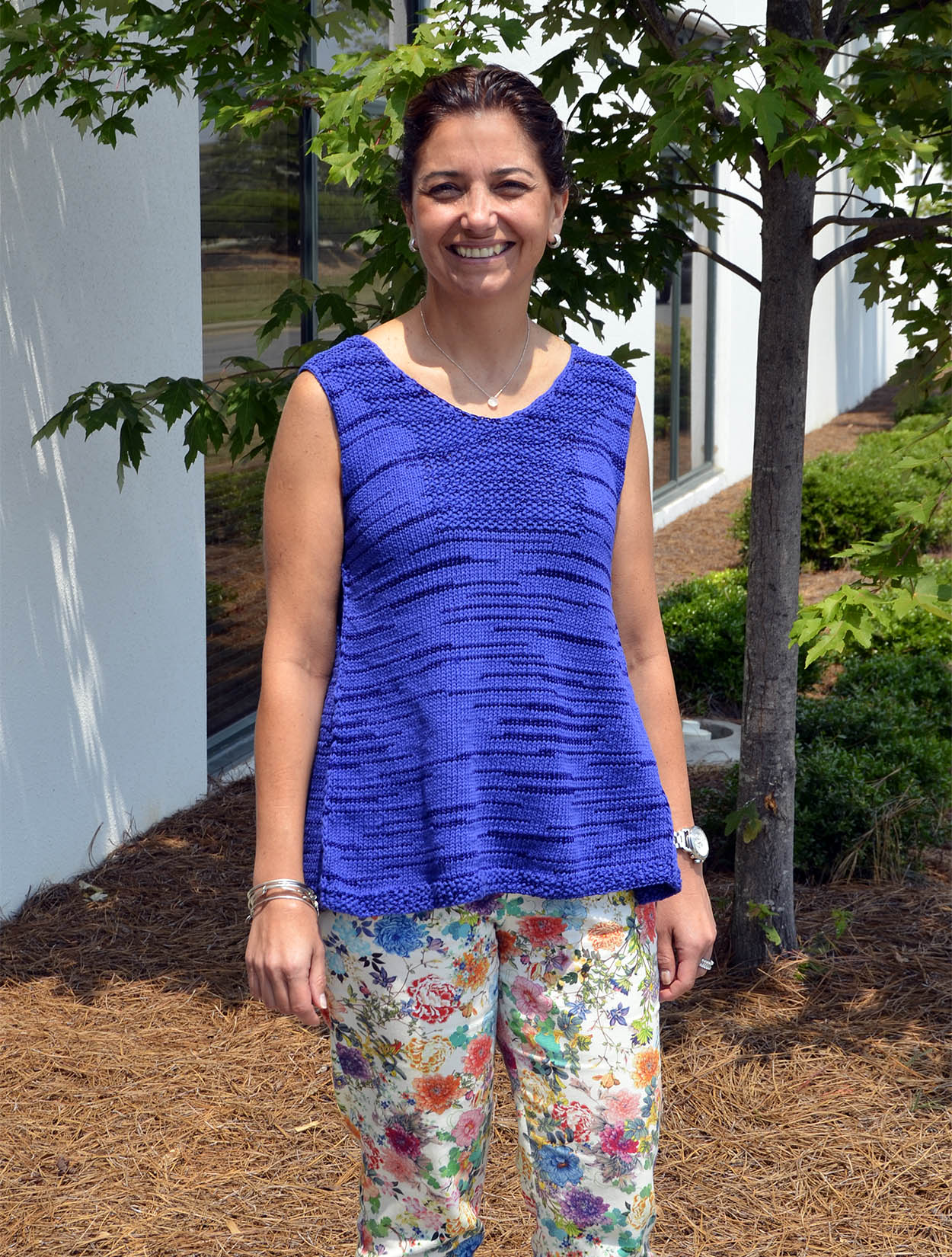 I can't tell you how much I love the way this turned out. For her version of the Boho Tank, Yonca used one of our new yarns, Lumen, in color 108 Regatta. This deep blue color has been all over the place this season and I adore it.
Here is the Bamboo Pop Boho Tank, the pattern for which Yonca used as a starting place: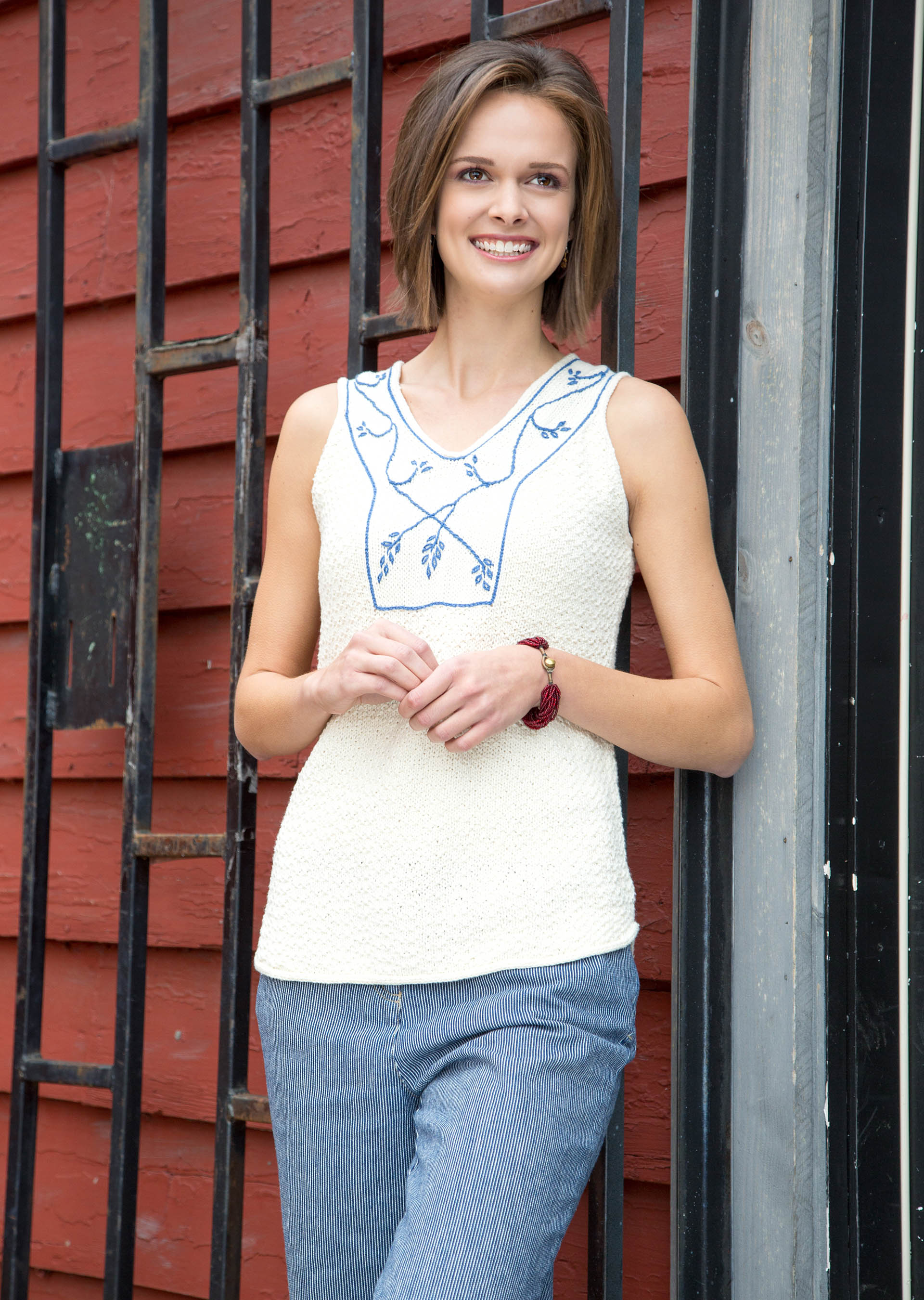 Yonca made a number of changes. Instead of a curved hem, she went with a straight one. Instead of the textured pattern on the body of the tank, she did the body in stockinette and used the texture on just the hem (so it wouldn't curl) and the yoke panel. She decided to let the yarn shine and opted not to do any embroidery on the yoke panel.
The other big change she made as a result of not swatching was to add side panels. Yonca's gauge ended up denser than she thought it would, and her top ended up being on the small side. She knitted a triangular shaped "gusset" for each side, and seamed it to the front and back pieces. It's hard to see from the photo above, but these gussets transform the tank into a trapeze shape and give it structure.
Great work, Yonca!