It's Free Pattern Friday!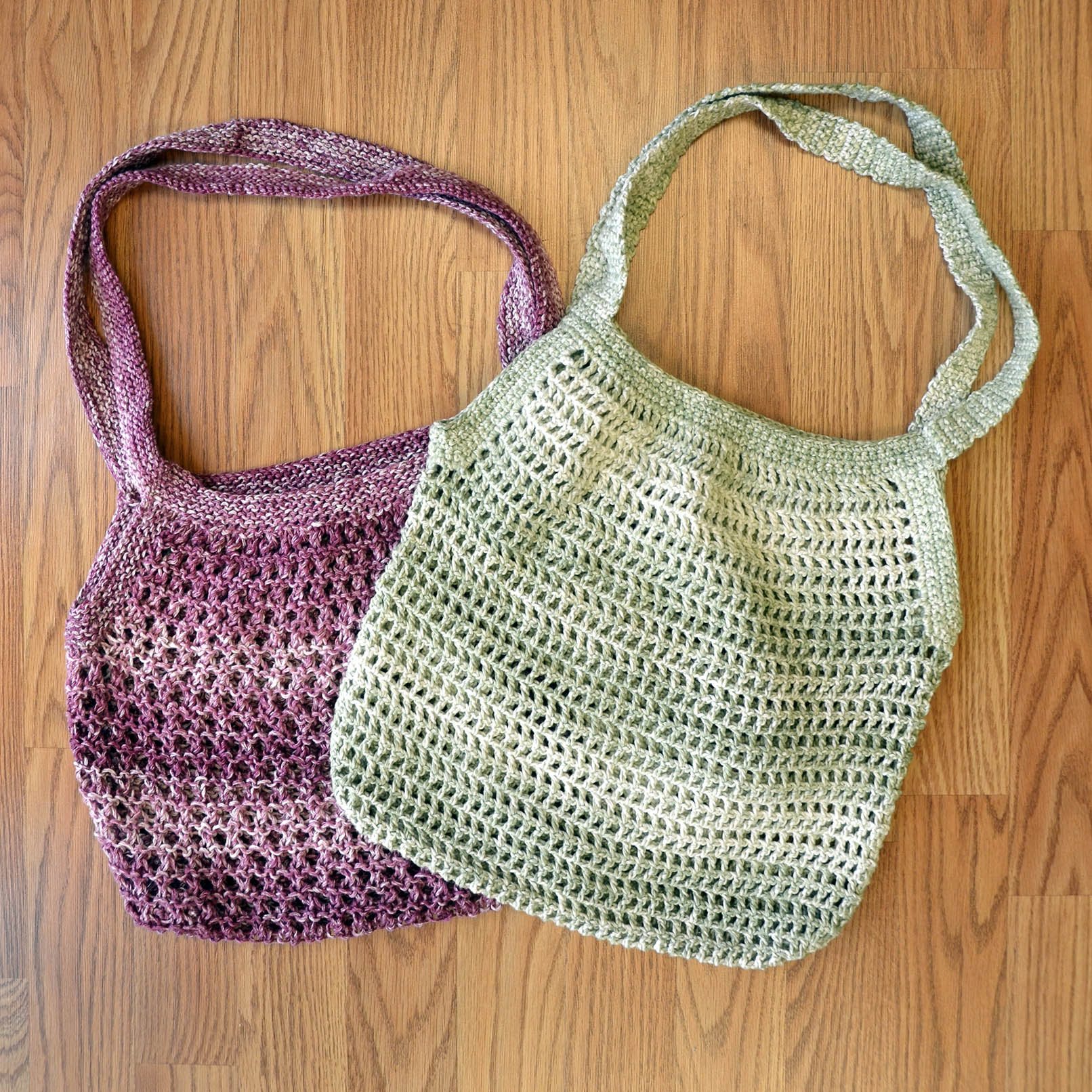 Today, the Knit and Crochet Market Bags in Good Earth Adorn.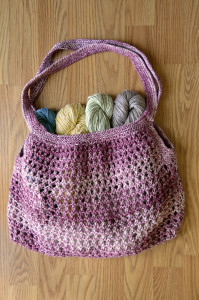 Something for all of our needlecrafting friends today!  We chose Good Earth Adorn (204yds/100g) because the cotton/linen blend holds up well and isn't going to felt with repeated rubbing as you carry it around. Each pattern takes just two hanks.
First up, the knitted bag, in 302 Adobe.  It's a simple four-row repeat for the eyelet mesh, then basic knitting with some k2tog shaping for the edges and handle.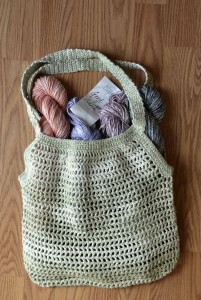 The crochet bag in color 303 Lettuce uses a very basic double crochet mesh.  You'll make both sides, sew them together, then add the straps.
There's actually a little sneak peek hiding in the green bag photographed – two new colors of Good Earth Adorn on the far right, never before seen, that we'll be adding to the line next season.  We're very excited at all the new samples coming in and we can't wait to share them with you.
Happy crafting!