Earlier this week we launched our latest ebook, Uptown Favorite Afghans Book 2. This is a sequel to Uptown Worsted Book 1: Favorite Afghans, a popular print book we released several years ago. All of the projects in this latest Uptown book use one of the members of the Uptown family, including Uptown DK, Uptown Worsted, and Uptown Bulky.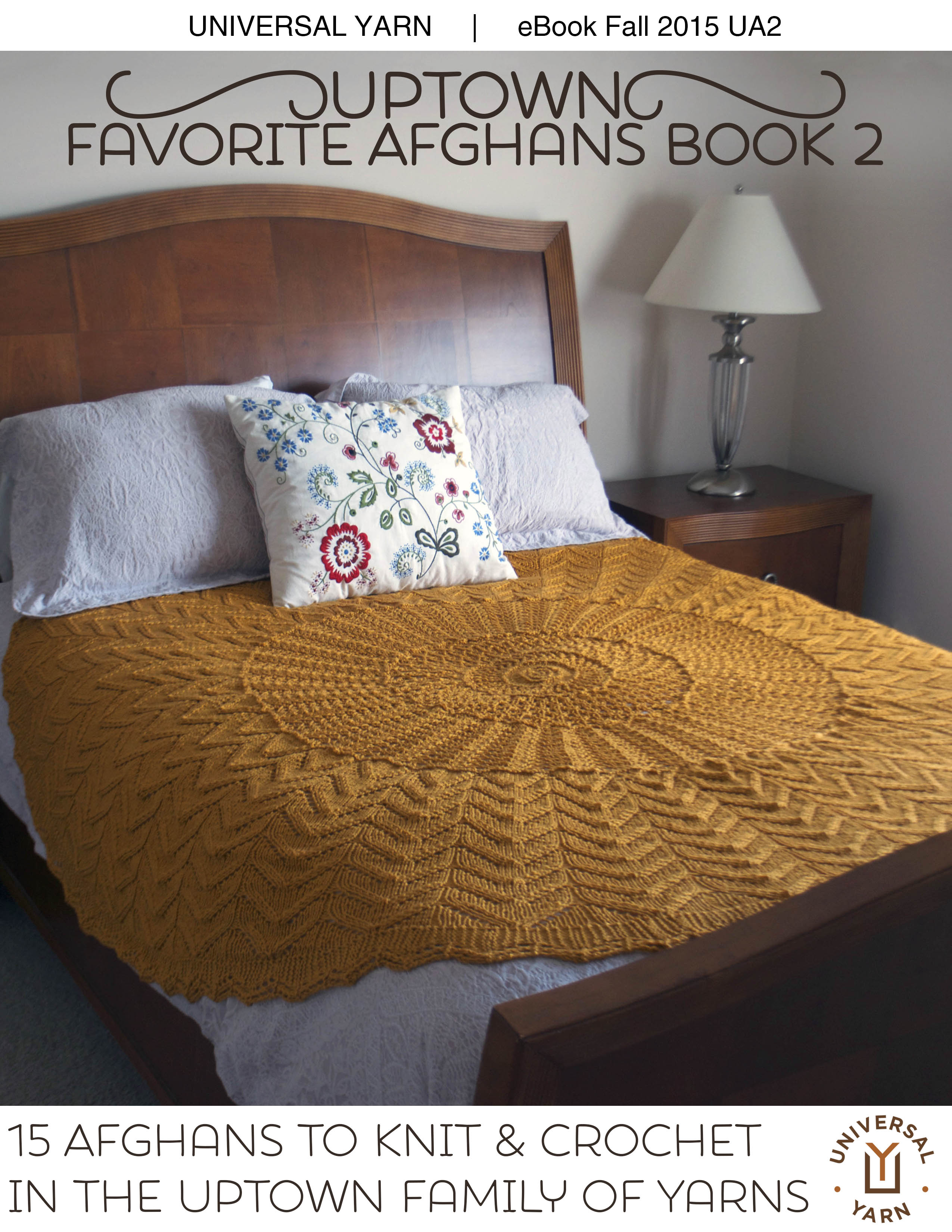 As a person who knits and designs primarily garments and accessories, it was refreshing to do a collection of afghans and throws. Afghans don't have to fit. They don't have to be flattering on some certain body type, and they make great gifts! Our Uptown is really the perfect yarn for an afghan. It is made of 100% anti-pilling acrylic, it comes in a ton of colors, and it's machine washable.
Something I've noticed is that when knitters and crocheters see a project in a certain color or combination of colors, that is THE color they want to make their project in. I wanted to try something different for this collection and show the afghans in different colors. For all the projects (with the exception of one), we have a large/adult version, and then a smaller/kid version. For the projects that use multiple colors, there is a "coloring book" page with the pattern that can be printed out for the planning of different color combos.
First up we have Woven Rectangles. If you're a beginning knitter or are more experienced and need a quick gift, this is the afghan for you.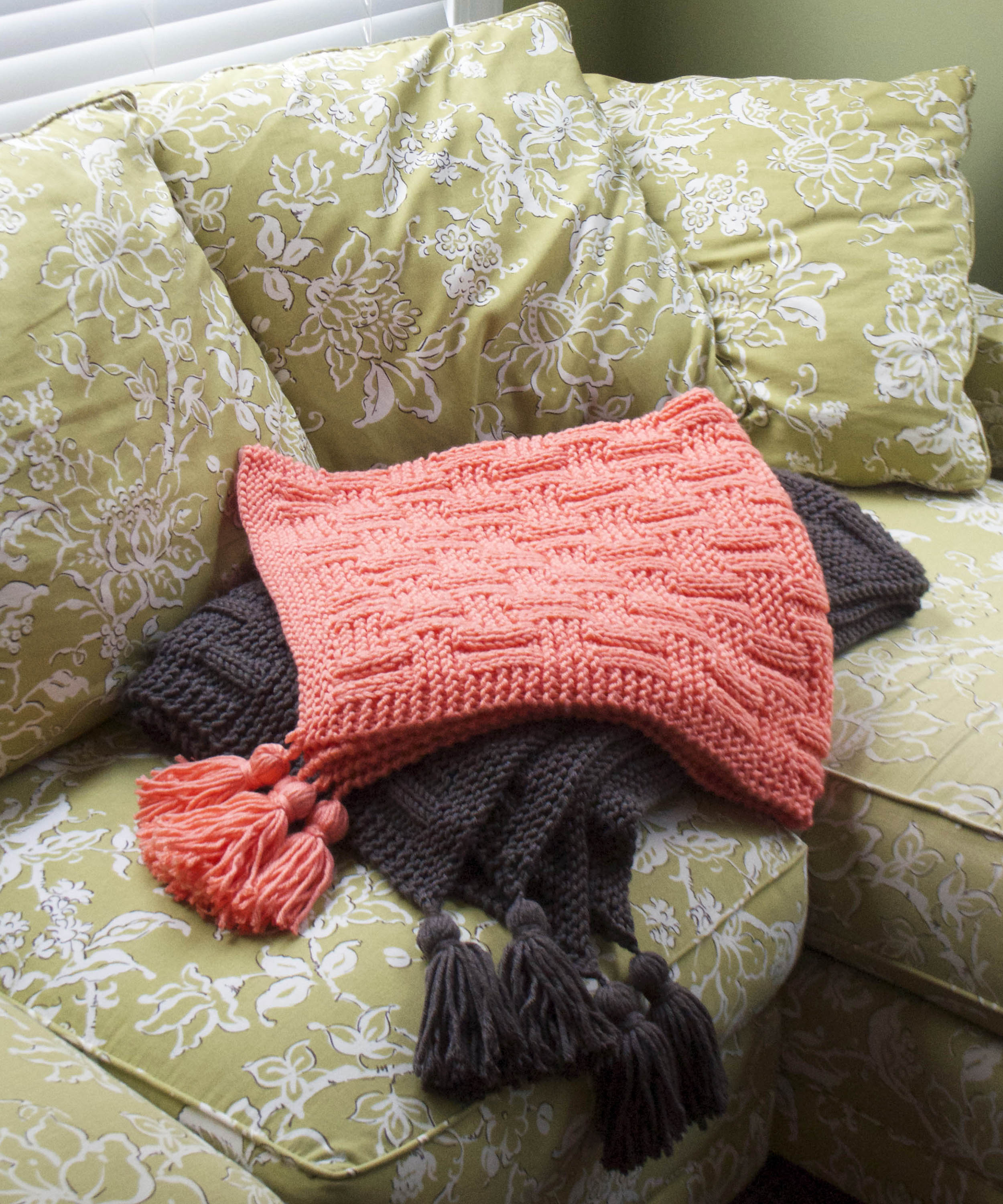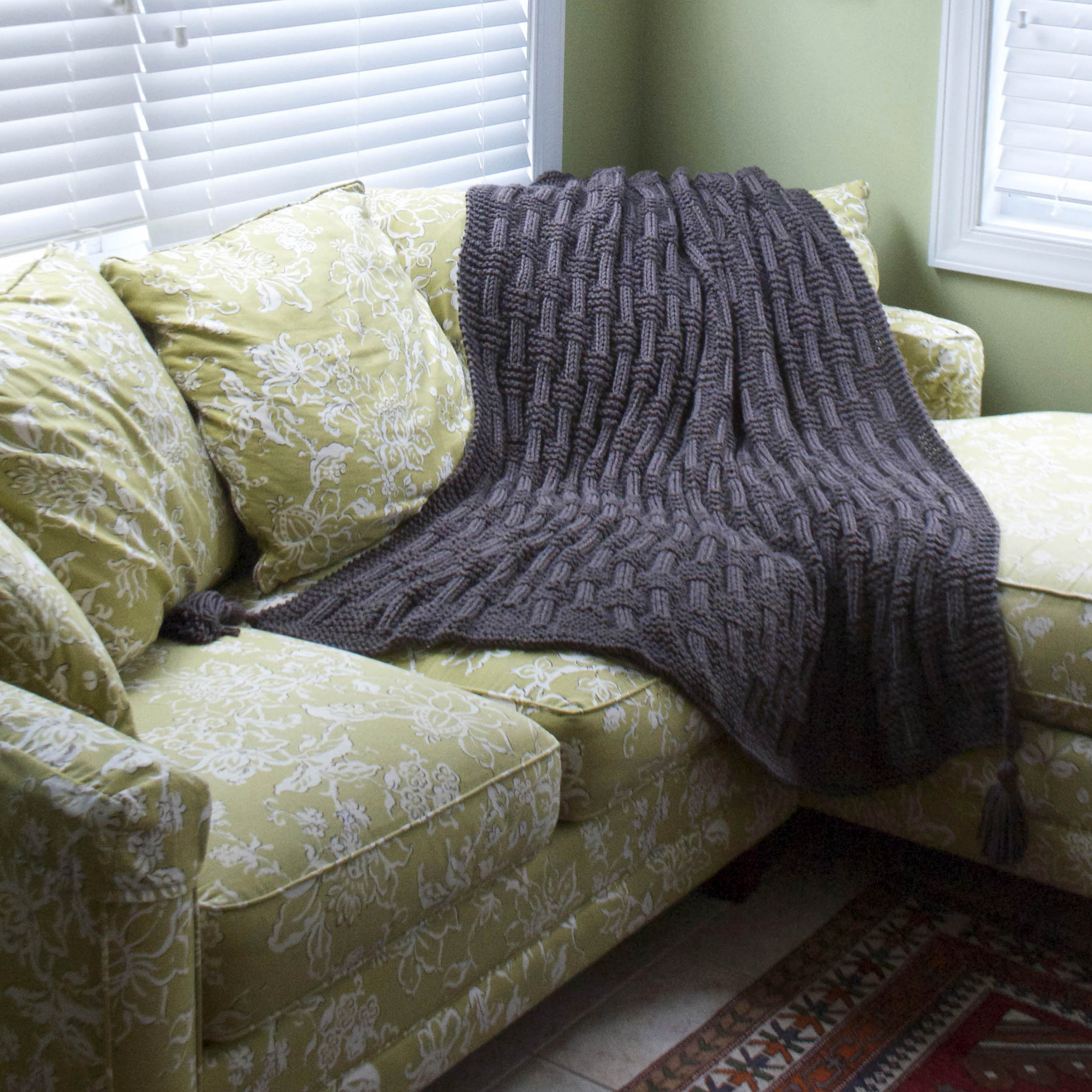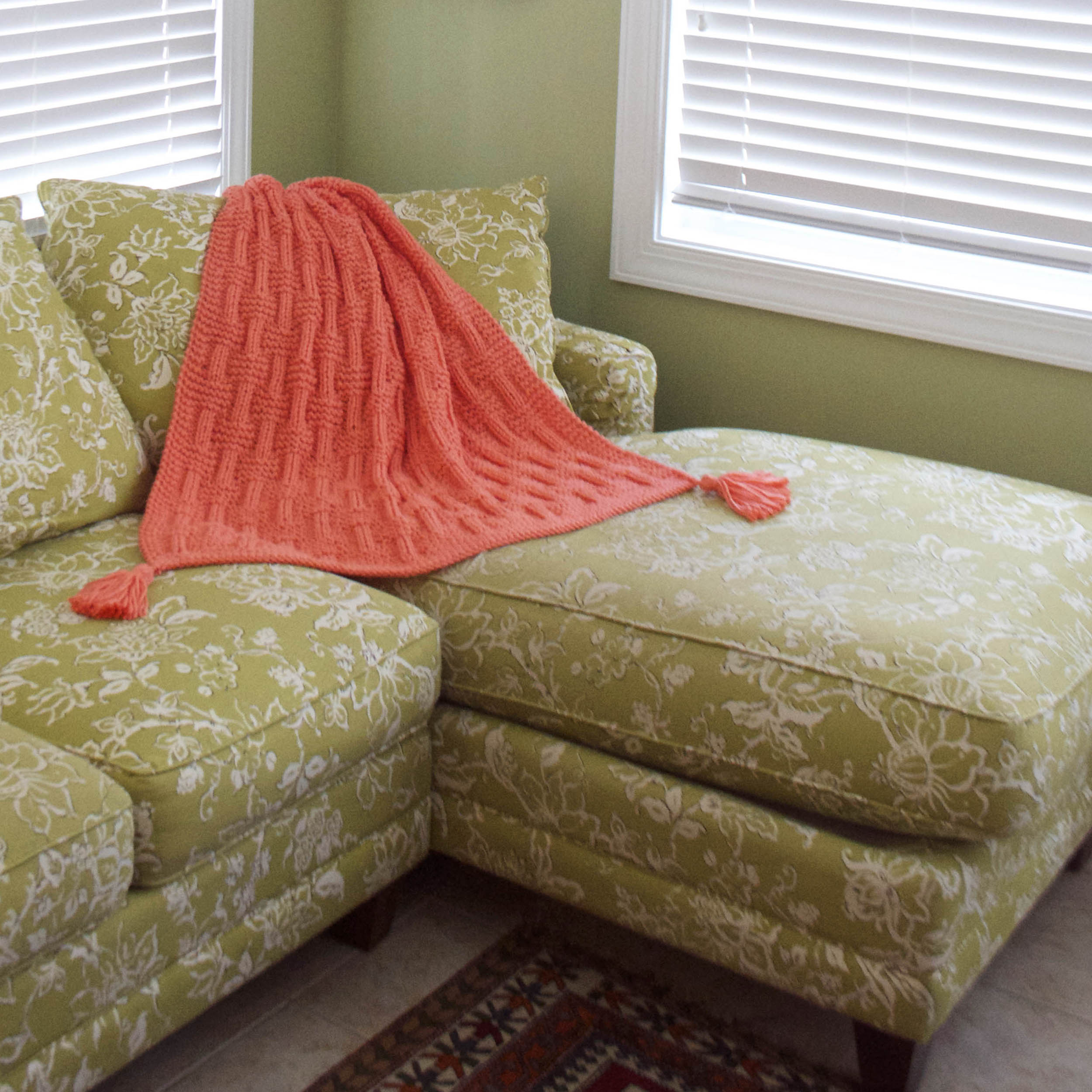 The knit-purl texture gives maximum impact in Uptown Bulky. Tassels on each of the 4 corners are cute and whimsical, and also make it (I think) easier to fold them up to store.
Color Shift is knit in Uptown Worsted, but 2 strands are held together throughout making this actually a bulky-weight project. Shown in blues or pinks, this could look fun in contrasting colors too!
Blooming Chorus also comes in two sizes. The smaller size is good for babies or as a lap throw, and the larger size is great for snuggling up under. The whimsical dimensional effects are made more-so by crocheting with Uptown Bulky.
There are 2 versions of pi-shaped circular afghan, Burst. Knit from the center out, the smaller one uses Uptown DK, and the larger uses Uptown Worsted. 5 different lace patterns are both charted and written.
Our other crochet afghan, Flying V, also comes in 2 color schemes. This is one I could see in any number of colors to match a child's room or your living room decor. Use the enclosed coloring book page to plan yours!
Though I feel like we typically see motifs done in crochet, knit motifs can be fun, too! Swirled uses hexagons, knit from the center out and attached in a modular fashion. No seaming! Make yours in a single color or wild with lots of different colors. Or what about using one color for every motif except for a single oddball motif?
On the Edge is a classic cable and texture throw with a cable running up each edge. The larger version uses Uptown Bulky while the smaller version uses Uptown Worsted. It's amazing what a difference gauge can make!
Lastly, there is Beached, the only project done in a single colorway. I can definitely see this working brilliantly in other colors, so there is a coloring book page included for you to plan your own. Each of the three blocks (Polka Dots, Stripes, and Waves) uses a different method of changing colors – simple stripes, intarsia, and fair isle.