It's Free Pattern Friday!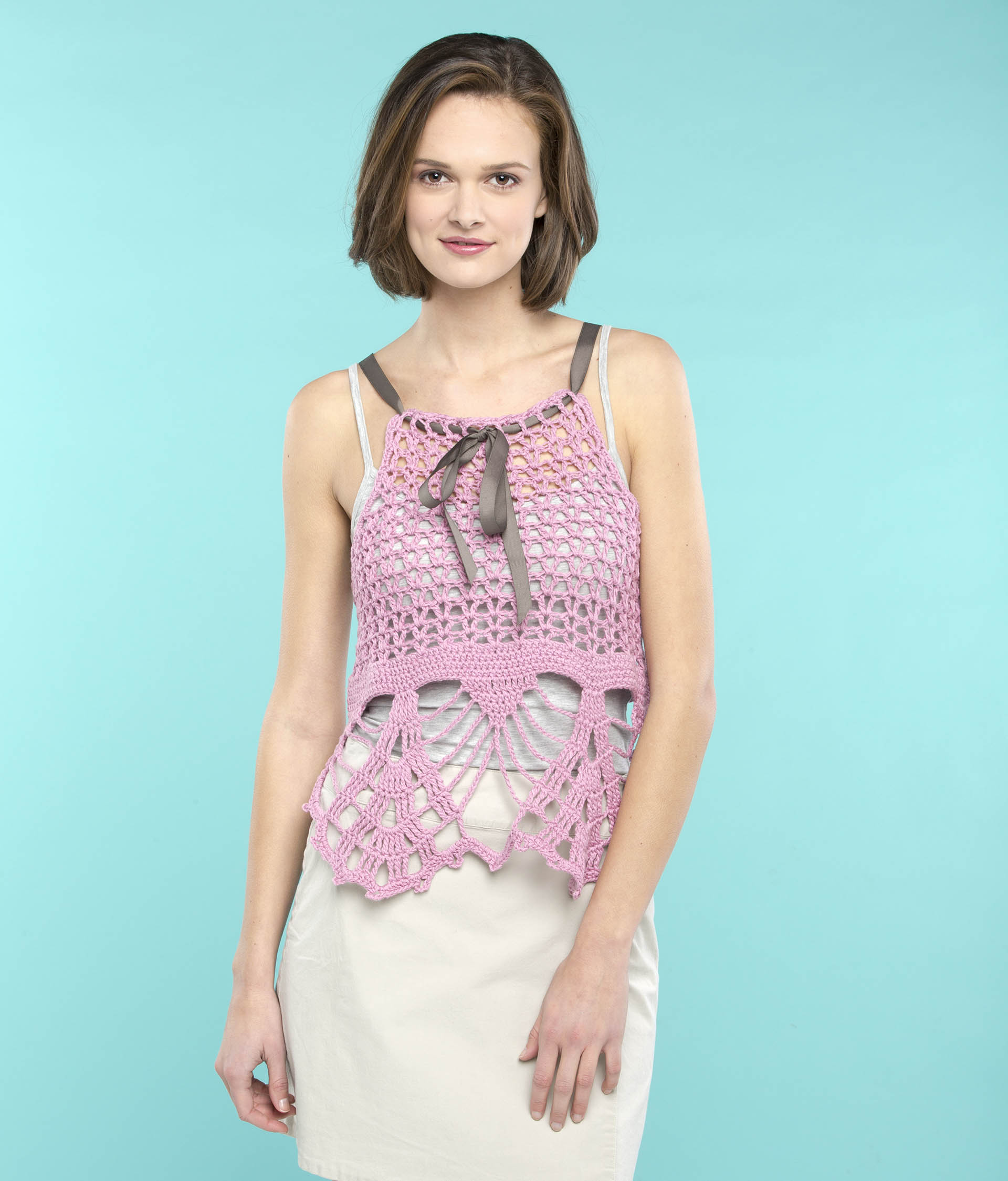 Today, the Exploded Pineapple Halter in Good Earth.
We're calling this an intermediate project, good practice for crocheters who have never tried reading a crochet chart before to do so. One of our resident experts notes, "Crochet stitches can take on such organic form, that a chart really tells the story of the finished piece. Written instruction for crochet can be very clunky, especially in a large repeat pattern such as the exploded pineapple hem."
Good Earth (204yds/100g) is an excellent choice for this layering piece.  The cotton/linen blend is quite breathable, so even over another top it won't leave you sweltering.
The piece is worked seamlessly.  Crochet the hem first, then pick up for the body and continue upward.  It's easy to customize the length just by adding or subtracting a few rows of the v-stitch mesh.
I love the ribbon at the neck – that's another bit that would be very easy to alter to your own taste.
We hope you enjoy this summertime project.  Happy crocheting!