It's Free Pattern Friday!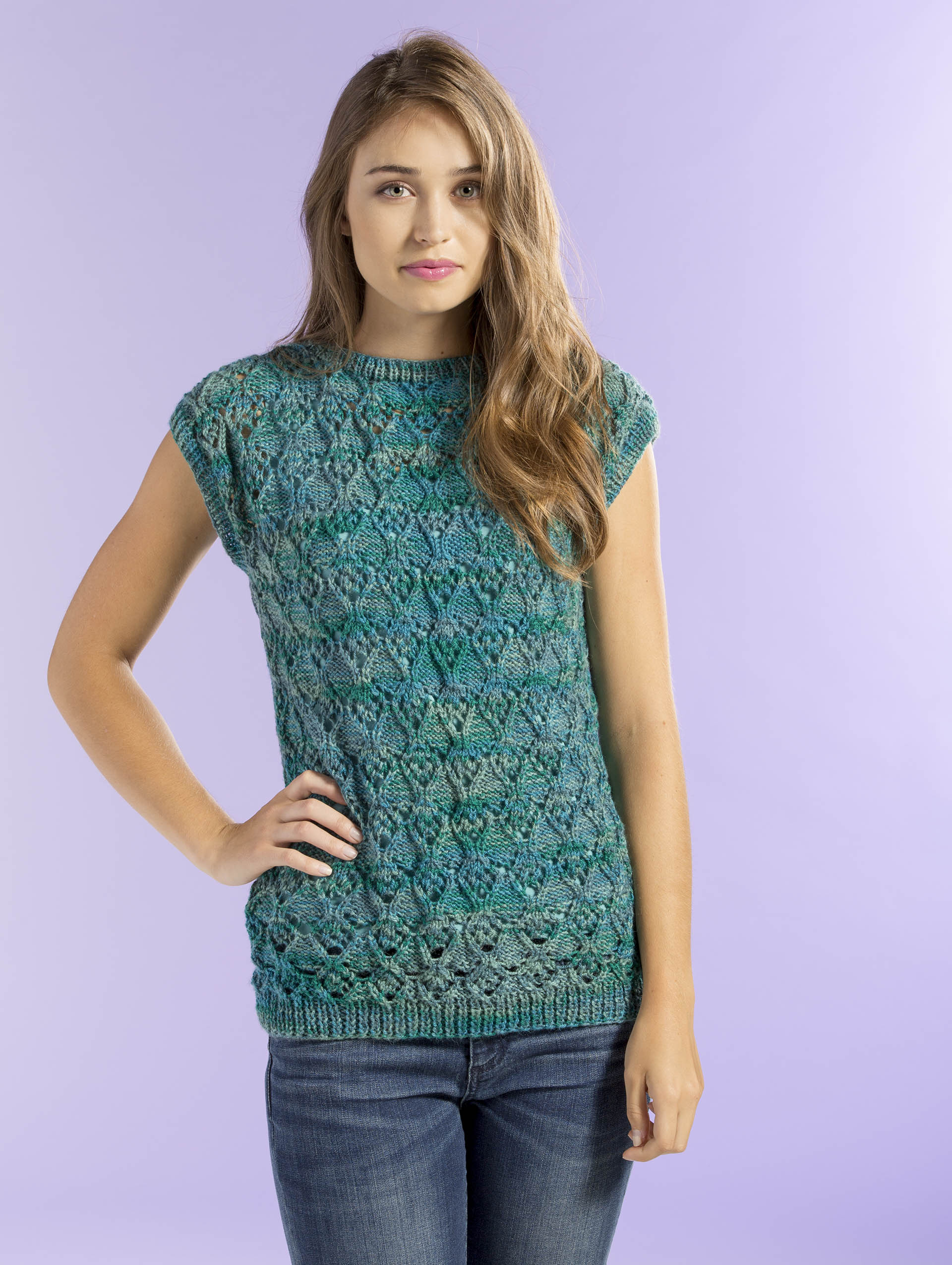 Today, the Wandering Lace Tee in Infusion Handpaints.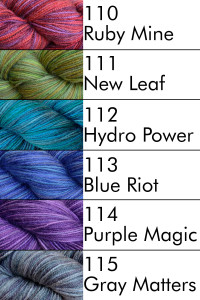 Mmmm.  Lovely lace.  Sometimes that can be hard to do in a variegated yarn.  Who wants all their hard work to be lost in a sea of color?  Fortunately, the tonal offerings in Infusion Handpaints are a little more subtle than some.  We think this design would look great in any of these six "shade on shade" colors.
The design itself is smooth sailing.  Knit the ribbing on smaller needles, then switch to US size 6/4mm needles (or whatever gets you gauge) and work up from hem to neckline.  Do the same for back as you did for the front, then block, seam, and you're ready to go.
This is a tee, but with a couple of tiny mods to the neck this would be a great vest to go over a button-down.  Hmm… should I think of summer for this piece, or look ahead to Fall?  Decisions, decisions…
Happy knitting!