It's Free Pattern Friday!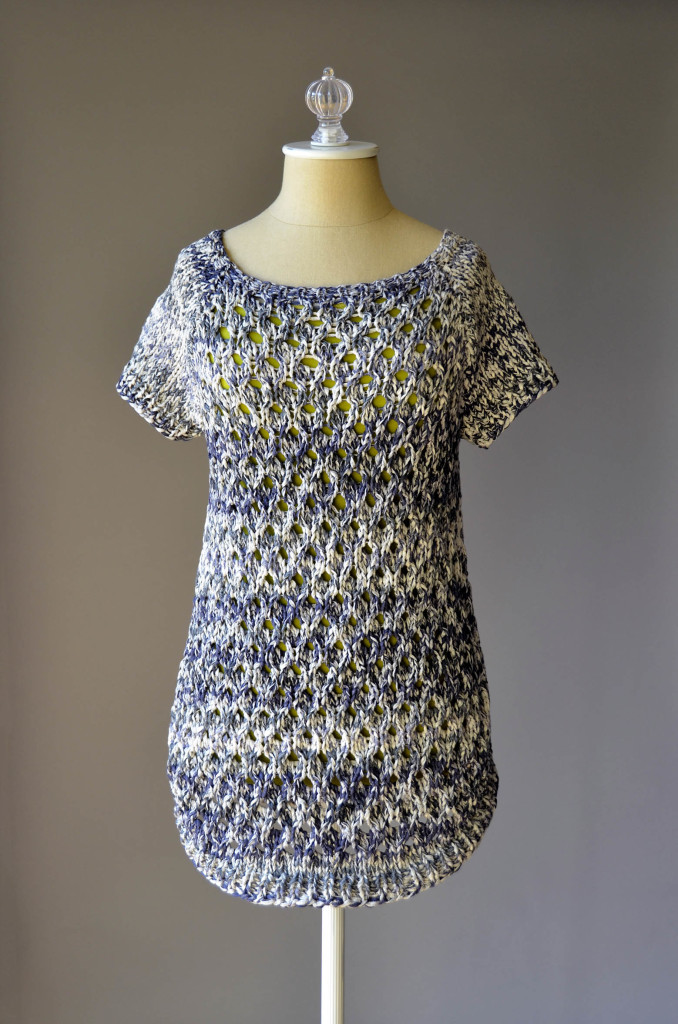 Today, the Denim Tee in Fibra Natura denims.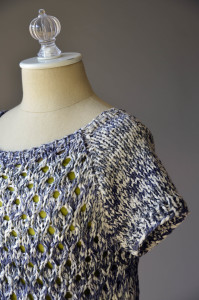 A bit of a tee, a bit of a tunic with its split hem, this A-line top is a lovely piece.  The sleeves are stockinette, and the lace pattern covers both front and back.
One of the things I love about this piece is that even though it's sized from Small to 3X, the largest size only takes 10 balls because it's knit on size 10 1/2 (6.5mm) needles.  Since denims (109yds/100g) is a tape yarn, it's not going to puff up and add a lot of bulk – a consideration for those of us with larger frames who like to knit with thick yarns.
There's nothing more all-American than denim, so this may need to go into my queue for Labor Day knitting.  We hope you have a safe and festive holiday.
Happy crafting!