Labor Day weekend is the traditional start of Fall – a time when thoughts turn to warmer wools and holiday knitting. Fortunately, we've got just the thing to start you off with a bang!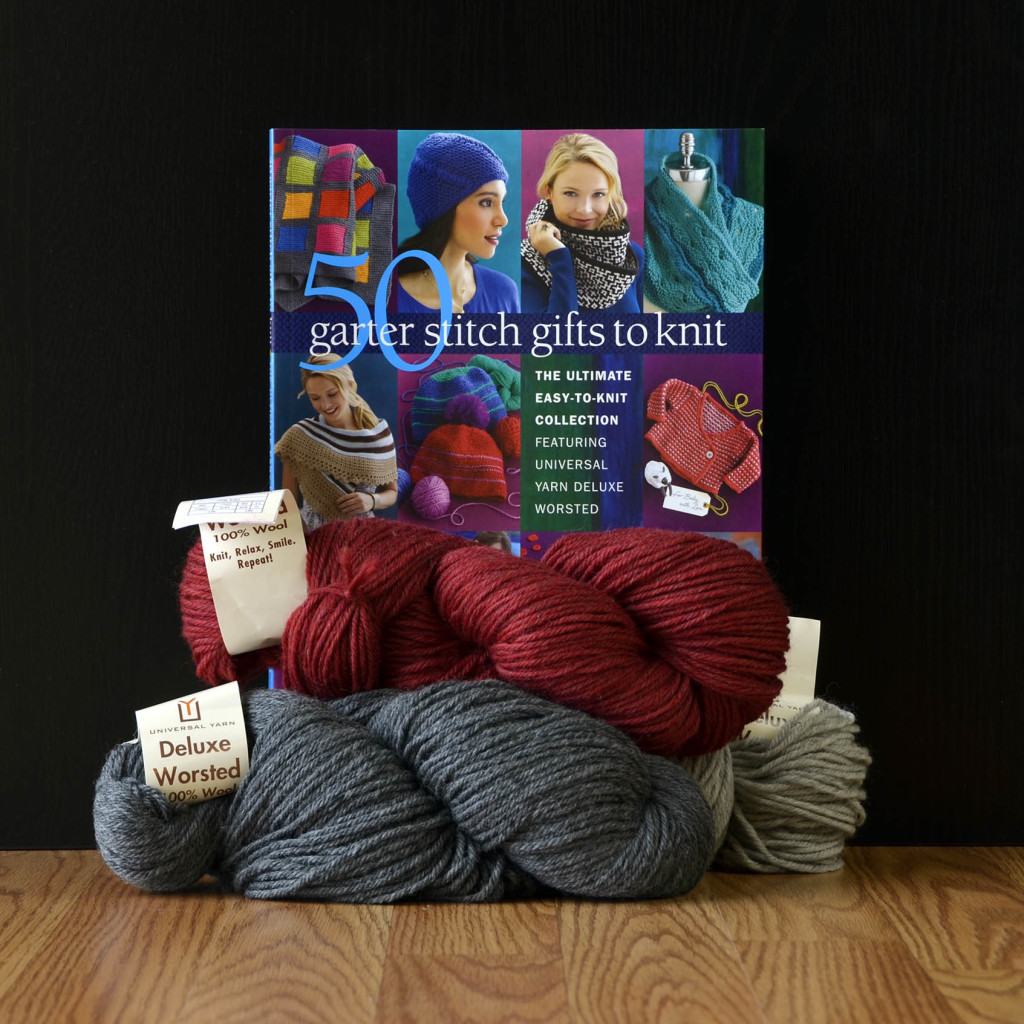 We're giving away a copy of the popular 50 Garter Stitch Gifts to Knit.  All the patterns feature our Deluxe Worsted wool (220yds/100g), a favorite stash staple that comes in 120+ colors.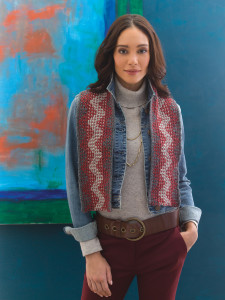 To fire your imagination, we're including enough Deluxe Worsted to make the ZigZag Mosaic Scarf, a lengthwise-knit scarf that makes clever use of slipped stitches to create a mosaic effect.
To enter, just comment on this post and answer this question: what's the longest a project has stayed unfinished in your WIP pile?  I'll start the ball rolling by saying that during a recent cleaning binge I conceded defeat and ripped out the baby blanket that I started… a couple of decades ago.  That baby is long grown.
There are no wrong answers, and there's no shame here.  What there is, is a desire to jump start your holiday crafting, assuming you're not already neck-deep in projects.  Comment by Monday, Sept 21st for your chance to win.  We'll randomly select one entry to receive the prize.
Good luck – and happy knitting!