It's Free Pattern Friday!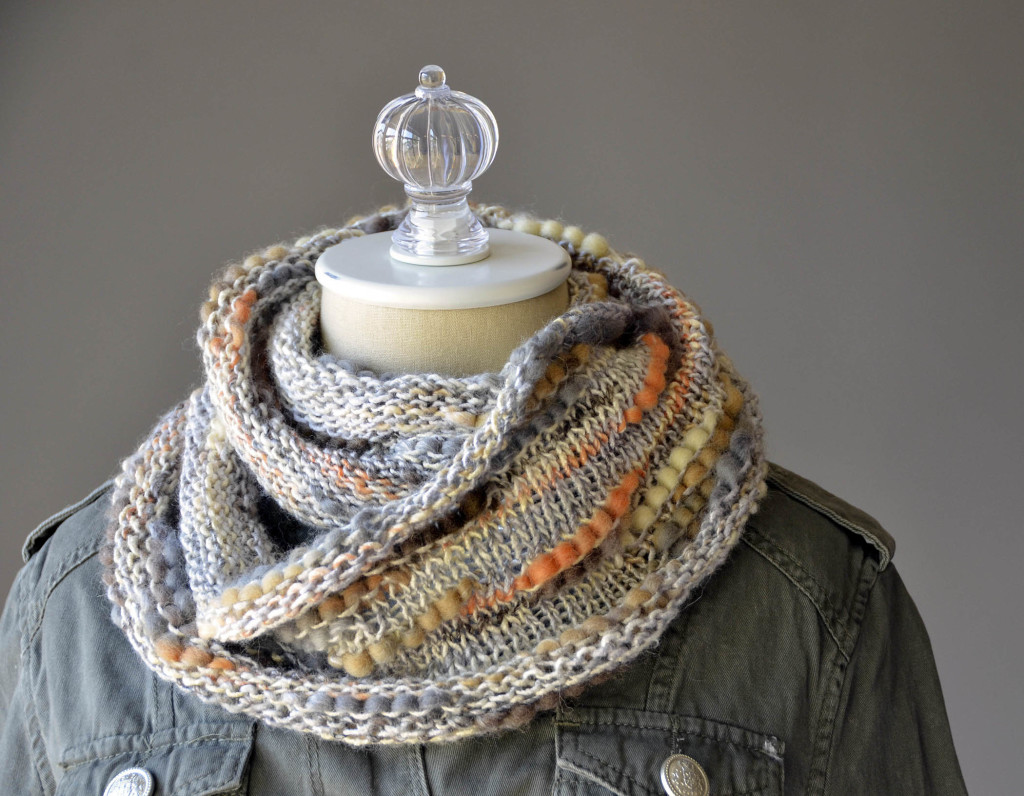 Today, the Interrupted Cowl in Bamboo Bloom Handpaints.
Recently we received a new color in Bamboo Bloom Handpaints, our limited edition color 323 Hashi.  I grabbed a hank to swatch with, but of course once I started swatching I realized I needed to make something.  This yarn is just so pretty!
This cowl uses a popular technique for Bamboo Bloom.  It's the same technique we used a few years ago in our Bloomin' Hat and Scarf set.  We've also seen it in some great independent designs like the STASH Lounge's Simple Rules Cowl and the lovely cowl from NC yarn shop The Tail Spinner shown at right (great addition of a solid at the edge).  You can find some fabulous one-ball hats, scarves, and cowls using Bamboo Bloom's unique texture on Ravelry.
The technique?  As you come to the thin parts of the yarn on your left hand needle, knit them.  As you come to the thick parts of the yarn on your left hand needle, purl them.  It sounds very "internet" to say "just one simple trick!" but it's true.  That one simple trick makes the color really pop.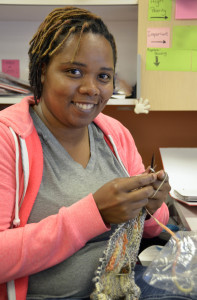 It seems to be a technique that many of the creative minds at local yarn shops came up with independently that's spread like wildfire.  And no wonder – it's a great easy way to get a lot of pizzazz without a lot of effort.
Here at Universal, this yarn has turned the heads of some of our newer knitters, like graphic designer Jannie.  She learned to purl just so she could make this cowl.  Way to go, Jannie!
We hope you add a little pizzazz to your life this weekend.
Happy knitting!