It's Free Pattern Friday!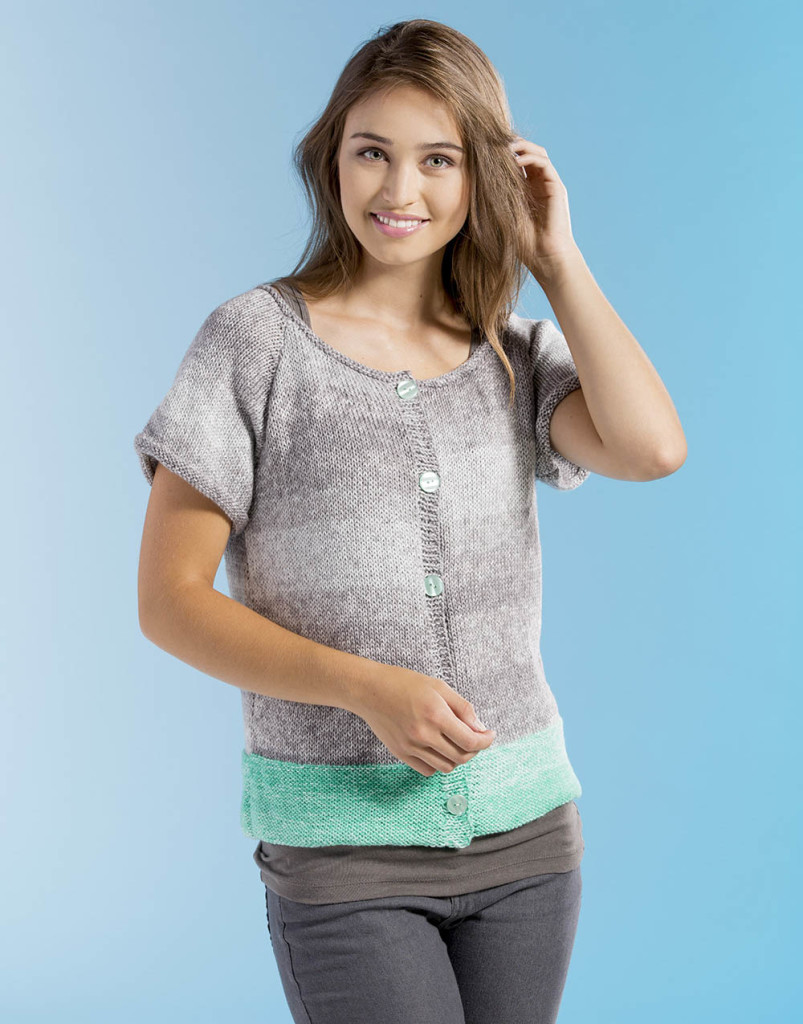 Today, the Dip-Dyed Cardigan in Cotton Supreme DK Seaspray.
Love this breezy, casual short-sleeved cardi!  And love the choice of Cotton Supreme DK Seaspray (100g/230yds) for it.  It's variegated but not wild, making it a perfect choice for those who want a balance of color and conservatism in their wardrobe.
Knit this cardi in pieces from the bottom up, starting with the contrasting band of reverse stockinette at the bottom.  Work the raglan shaping, neck, and sleeves, then add the neck and sleeve edging and the button band.  I like the way the color bands are staggered on the front – the asymmetry is interesting!
I'm not usually a pink person, but this might be nice with a band of 301 Carmine for the contrasting bit.  There's not really a wrong choice for this sweater.
Here's hoping you cast on for something fun and exciting this weekend, just for you!
Happy knitting!