It's Free Pattern Friday!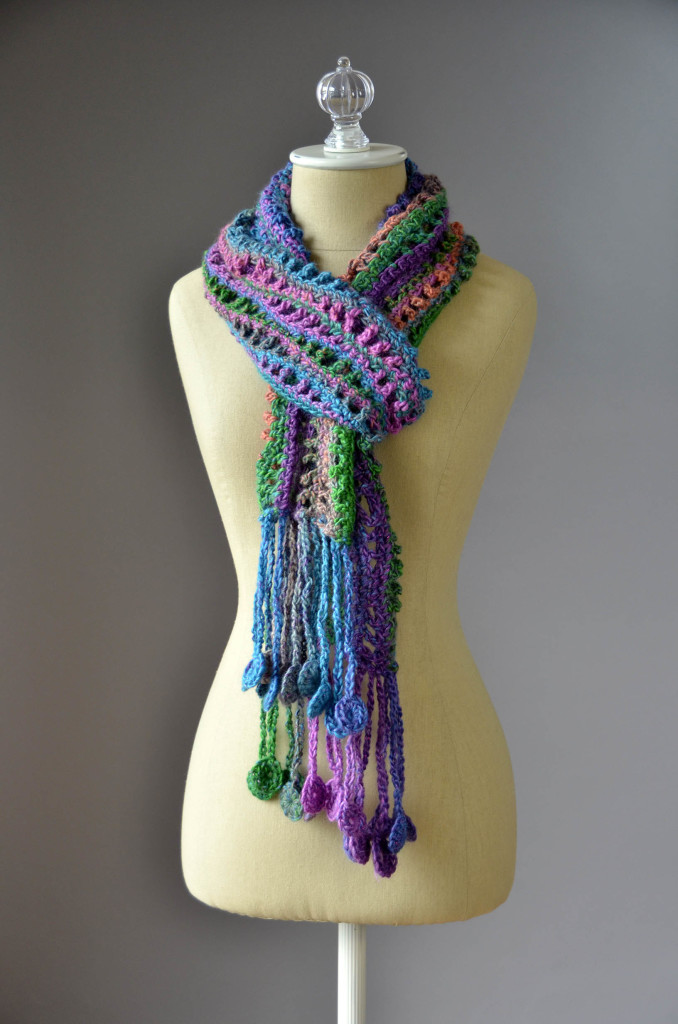 Today, the Crochet Coin Scarf in Classic Shades Metallic.
Something for crocheters in a yarn that we love.  Classic Shades Metallic (175yds/100g) is the same great base as our Classic Shades, but with a metallic thread wrapped around it for even more bling.  Here's the colorway used in the scarf, 604 Tahitian.  It's a magical shade.
Classic Shades Metallic works up at exactly the same gauge as our regular Classic Shades, so if bling's not your thing, it's a snap to swap.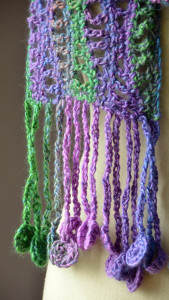 The scarf is worked lengthwise, then the coin fringe is added after the main body is complete.  We call for an adjustable ring for the center of the coin.  If you haven't tried an adjustable ring for making center-out circles, you owe it to yourself to give it a shot.  CraftyDeb has a good photo tutorial, although nothing beats your local yarn shop for showing you how it's done.
We hope you enjoy a wonderful weekend of yarn and relaxation.
Happy crafting!