It's Free Pattern Friday!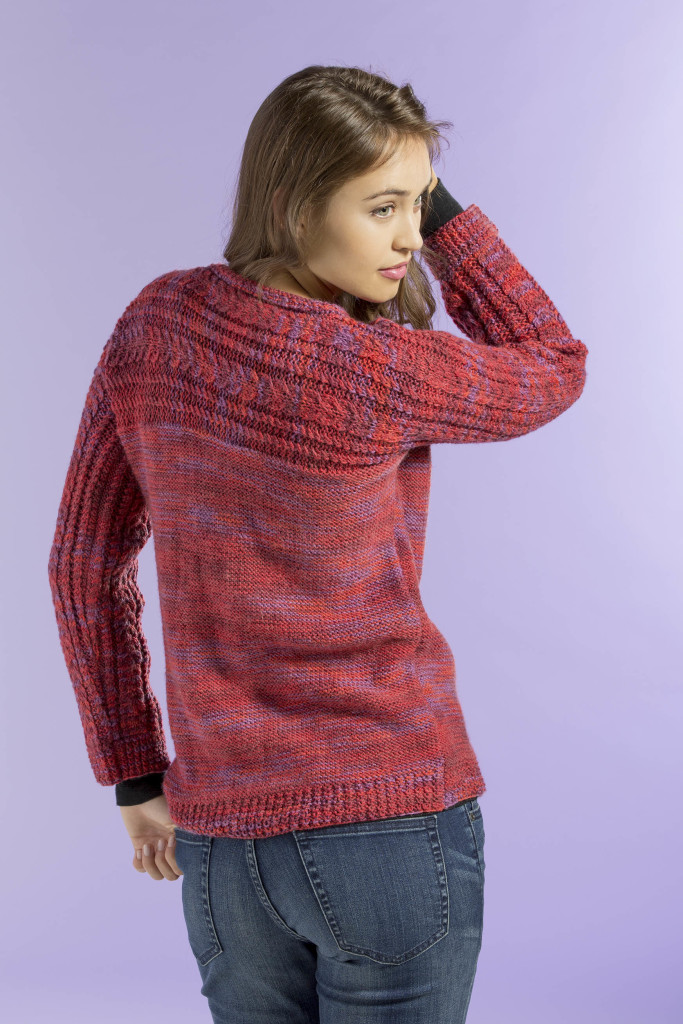 Today, the Siren Sweater in Infusion Handpaints.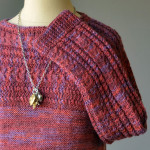 We named this the Siren Sweater because just as the mythical Sirens of old drew in sailors with their sweet song, this design captures attention with the contrast of its cabled top half and reverse stockinette body.
Infusion Handpaints (291yds/100g) is a good choice for this.  It's variegated, but not so busy that it's going to obscure the lovely cablework.
The yoke is knit sideways from cuff to cuff.  Then stitches are picked up, and the body of the sweater is reverse stockinette worked downward to the hem.  Stitch up the sleeves and the sides, add edging for the neck, and you're done.  We predict this Siren Sweater will turn heads wherever you go.
Happy knitting!