I was so excited to see Katie this week in her Miranda Cardigan.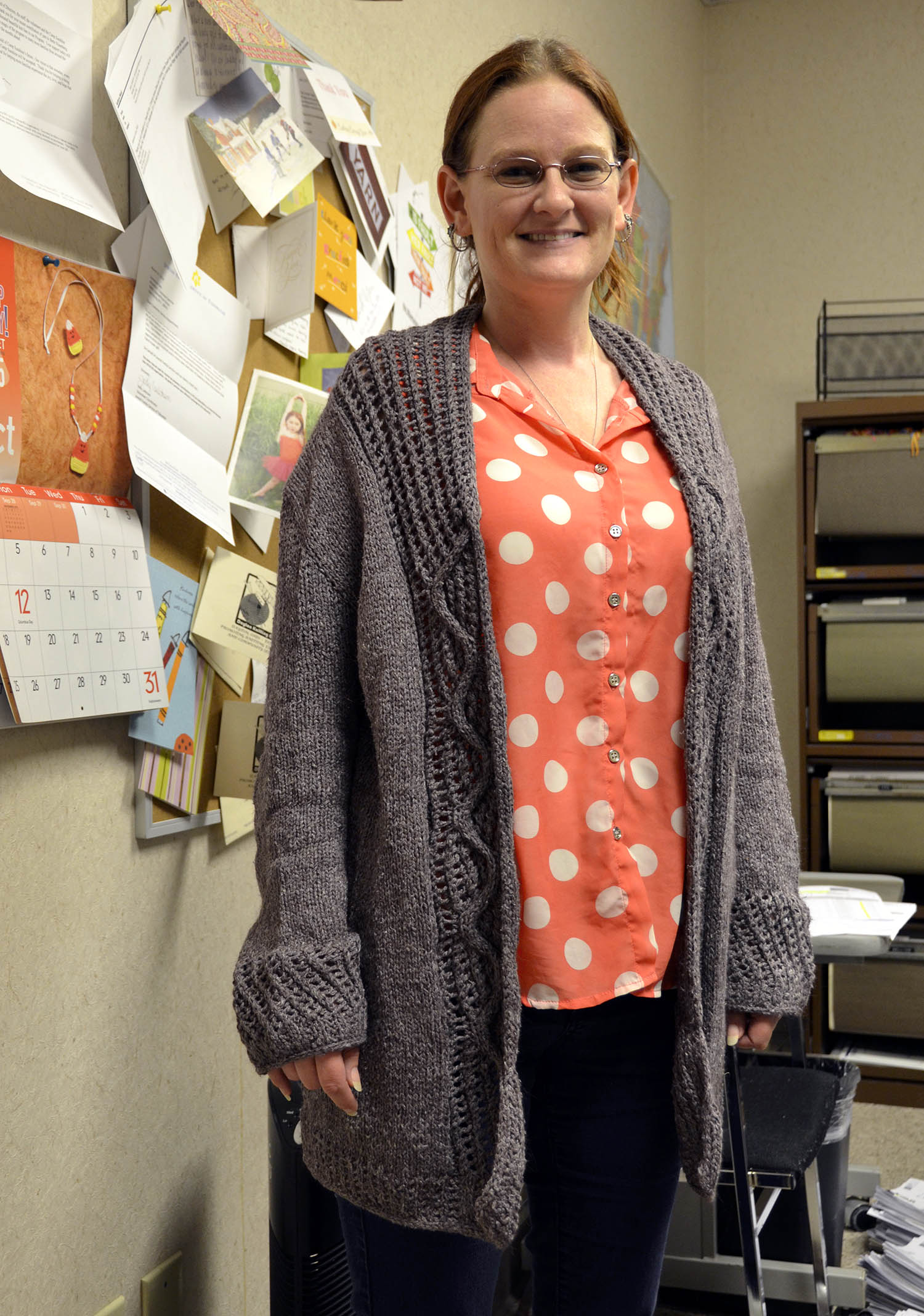 This is a project from the spring 2015 issue of Interweave Knits. It's worked seamlessly from the top down, beginning at the back collar. I am so proud of Katie! She knits a lot of accessories but not as many garments. And she tends to have a bit of a wandering eye when it comes to WIPs (who doesn't?!), hence my pride at her finishing it.
The best part about this sweater (aside from Katie's perseverance) is that it's made in Fibra Natura Llamalini. It takes very little prompting to get me to start gushing about this yarn. A blend of royal llama, silk bourette, and linen, it has a very unique feel. It is delicate, warm yet breathable, scrumptiously diverse, and drapes well. If you're not ready for a garment in this luxury yarn, check out our 3-skein accessory project, the Ellery Reversible Cowl.
Way to go Katie!