It's Free Pattern Friday!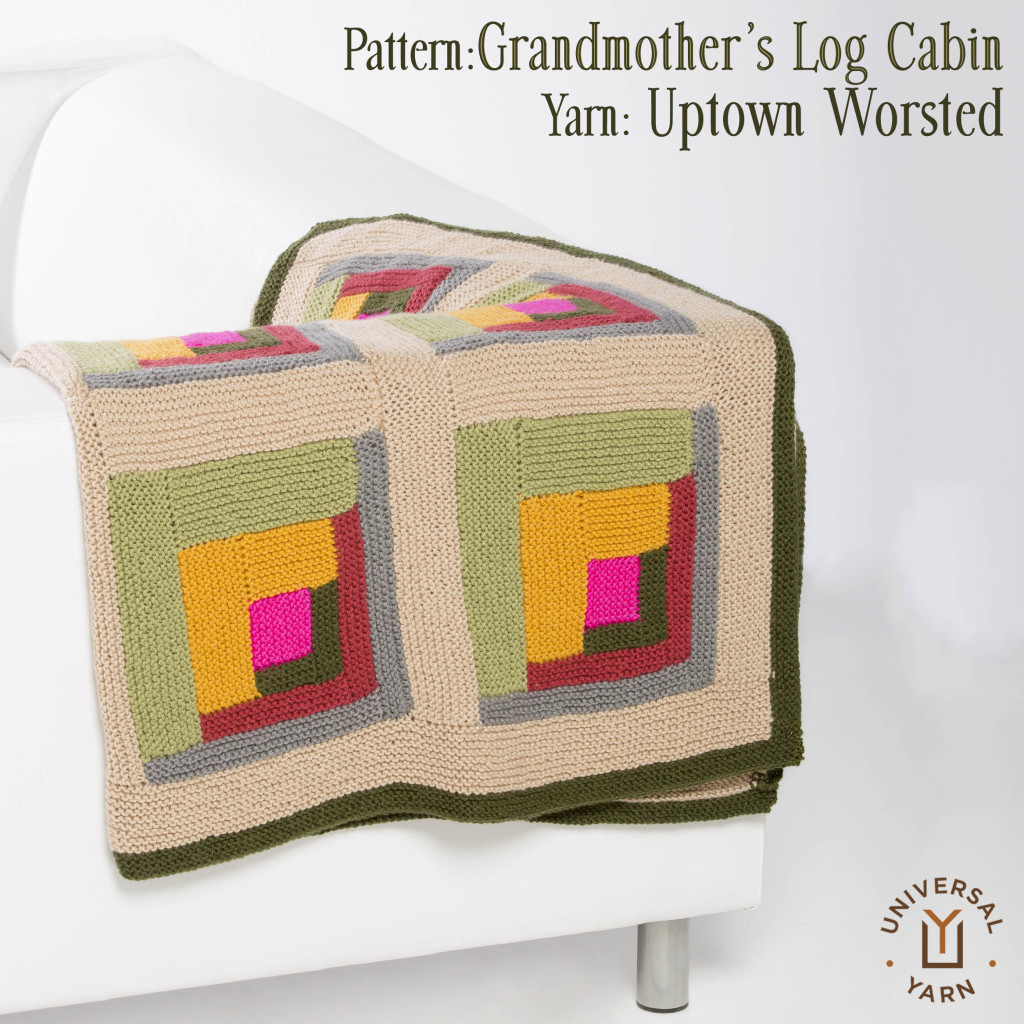 Today, Grandmother's Log Cabin in Uptown Worsted.
After our recent spate of lace, we thought we'd go back to basics… almost.  The Log Cabin is a classic design for a reason.  It's great for those who like simplicity in their knitting, and the finished result always looks good.  But here, Amy Gunderson has given the Log Cabin a little twist.
By using wider and narrower strips of color, the squares move off-center for an updated look.  Uptown Worsted (180yds/100g) features 55 colors from earth tones to neons so you can tailor the finished throw to the decor surrounding it.  The colors Amy's chosen here are: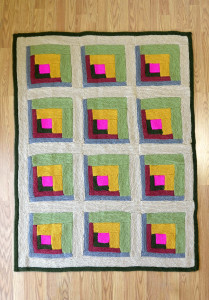 5 skeins acorn #335 (G)
3 skeins sage #313 (E)
2 skeins hunter green #315 (B)
2 skeins Dijon #328 (C)
1 skein hot magenta #340 (A)
1 skein cranberry #325 (D)
1 skein steel grey #323 (F)
Personally, I love that little pop of magenta at the heart of each square.
This design was originally featured in the October 2013 Creative Knitting Magazine All Seasons Throws special issue.  We're delighted to make this pattern available now as a free download from our site.
We hope you find something (or someone) warm to snuggle up with this weekend.
Happy knitting!