It's Free Pattern Friday!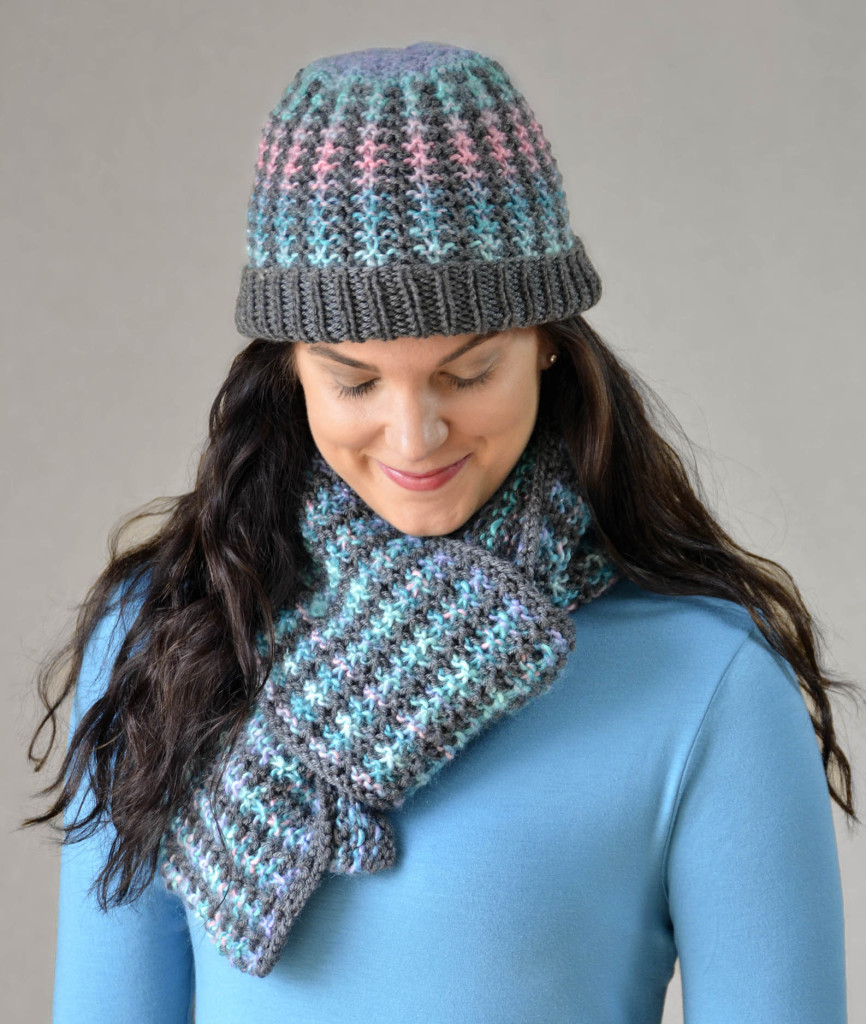 Today, the Winter Shades Hat and Scarf in Classic Shades Metallic and Uptown Worsted.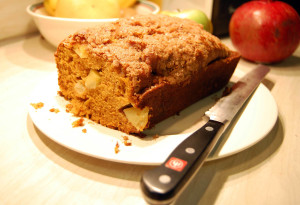 How're we doing?  Still working through Thanksgiving leftovers?  I ask because right beside me, I have a slice of the pumpkin apple bread that has become traditional in our family.  Here's the recipe.
It makes two loaves, so you can keep one for yourself and bring one in to the office to be a hero.  However, I'm writing this from home – Universal offices are closed today – and I can tell you there's no way this bread will last until Monday.  Sorry, co-workers.
Just because the offices are closed doesn't mean we didn't prepare a beautiful pattern for you!
The Winter Shades Hat and Scarf combine two lovely yarns: solid Uptown Worsted (180yds/100g) and self-shading Classic Shades Metallic (175yds/100g).  Both hat and scarf are knitted flat in a surprisingly easy slip stitch pattern.  Knit the edging on US size 6 / 4mm needles, then switch to US size 10/6mm for the patterning on the body of the hat and scarf.  In the picture above, the brim of the hat is turned up.  In the picture below, it's turned down for a slightly different look.
That charming model, by the way, is Jordan, the newest member of our customer service team.  We thought this ensemble would look great on her, and she graciously agreed to be our guinea pig model.  Thanks, Jordan!
We hope you enjoy the afterglow of Thanksgiving.  We're so grateful for your enthusiasm, talent, and willingness to share your voices so we can become better crafting partners to you.
Happy knitting!