11 days until Christmas!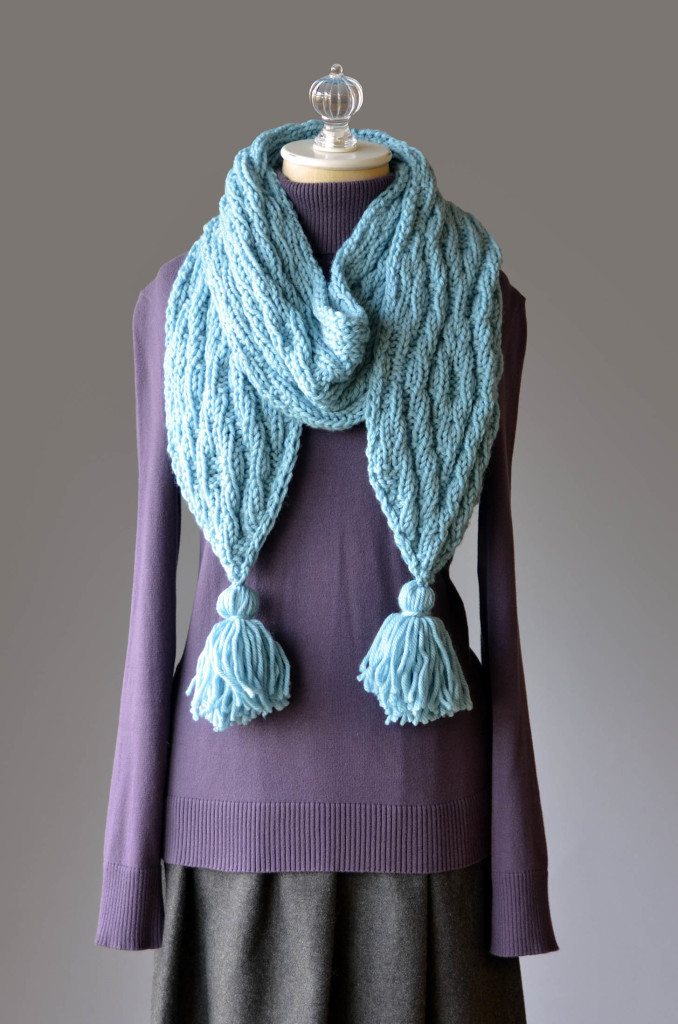 I always seem to start these posts with, "are you ready for the holidays?" There's a reason: I am never ready for the holidays. If, like me, you're searching for something fresh that will work up quickly, we've got you covered!
We introduced Deluxe Bulky Superwash 100% wool (100g/106yds) this Fall.  It's a little thicker than our favorite Deluxe Chunky, and, as the name implies, it's machine washable. That's two of my criteria for quick holiday projects met.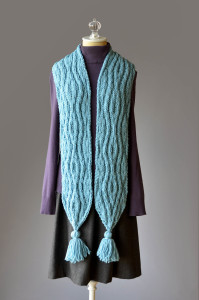 Best of all, we've already introduced a couple of free knit and crochet patterns for this yarn.
At right, the Nesting Diamonds Scarf. This one might seem a little ambitious for Christmas, but do what I do: "I'd love to do the dishes/vacuum/shop for your mother's gift but I need to finish this scarf."  Boom. Extra knitting time and fewer chores.
On size 10 1/2(6.5mm) needles, this is a lovely tasseled scarf that won't break the bank or take forever. The body simply knit and purl, with slipped stitches at the edges of the scarf to create a neater border.  The pattern is written and charted – take your pick of what's more comfortable for you.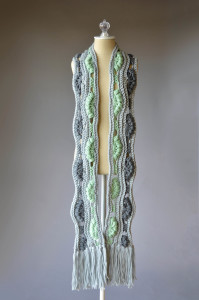 Next, the Ambrosia Scarf. Long and luscious, the scarf loops around for a dramatic look.  The puff stitch arcs make for a soft and inviting feel with a lot of visual interest.  Crocheted on a US Size N-15 (10 mm) hook, this is another one that will go quickly but still be satisfying to make.
We hope you take some time to make something beautiful for yourself as well.  You deserve a break to enjoy the holiday season!
Happy crafting!