It's Free Pattern Friday!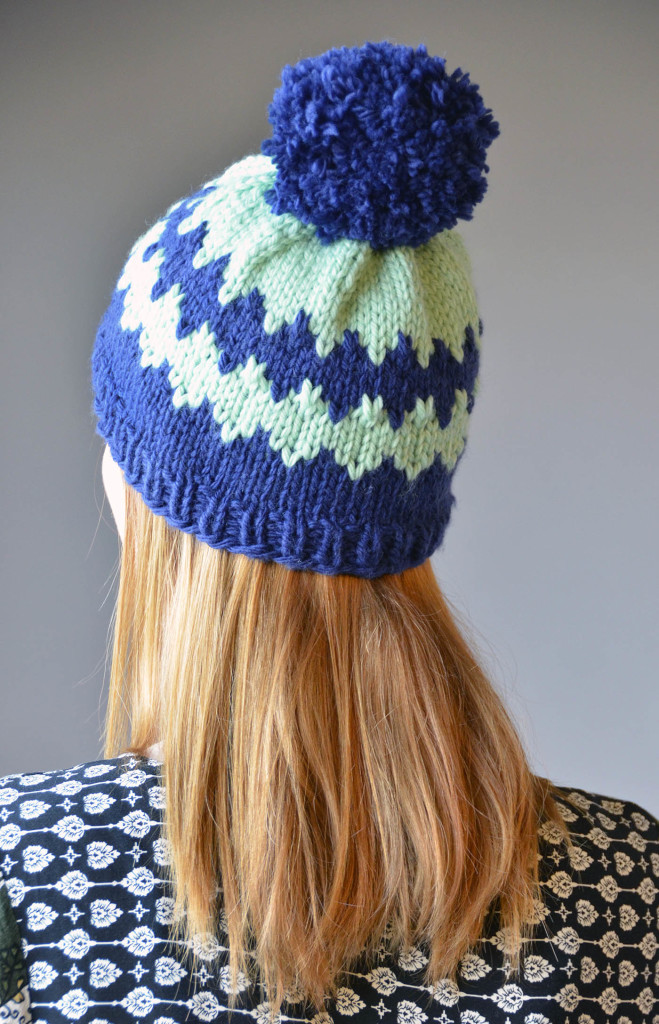 Today, Diamonds are High in Deluxe Bulky Superwash.
Earlier this week I posted two thick and quick scarf projects in our new yarn, Deluxe Bulky Superwash (100g/87yds).  The more I handled this yarn, the more I wanted to make something with it myself.  So here it is – Diamonds are High.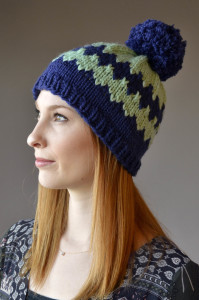 This Fair Isle hat is knit on size 11 needles at a little under 4 stitches per inch.  To keep the ribbed brim from flaring, as can sometimes an issue, increase the number of stitches just after the k1p1 section. As long as your tension is good in the diamond sections, this is a nice, stretchy hat.
Credit where it's due: I brought the hat to Amy Gunderson and said, "this needs something, but I don't know what."  It was she who suggested "big pompom" and she was 100% right.  It really takes it over the top, so to speak.
This might be someone's gift, but then again, it might stay with me.  Nothing brightens your day like a colorful hat with a giant puffball on the top.  Although after making this hat, I'm pretty sure I have enough for a second one with the colors reversed.  I could make a gift and keep one for me.  It's the best of all worlds!
Happy knitting!