It's Free Pattern Friday!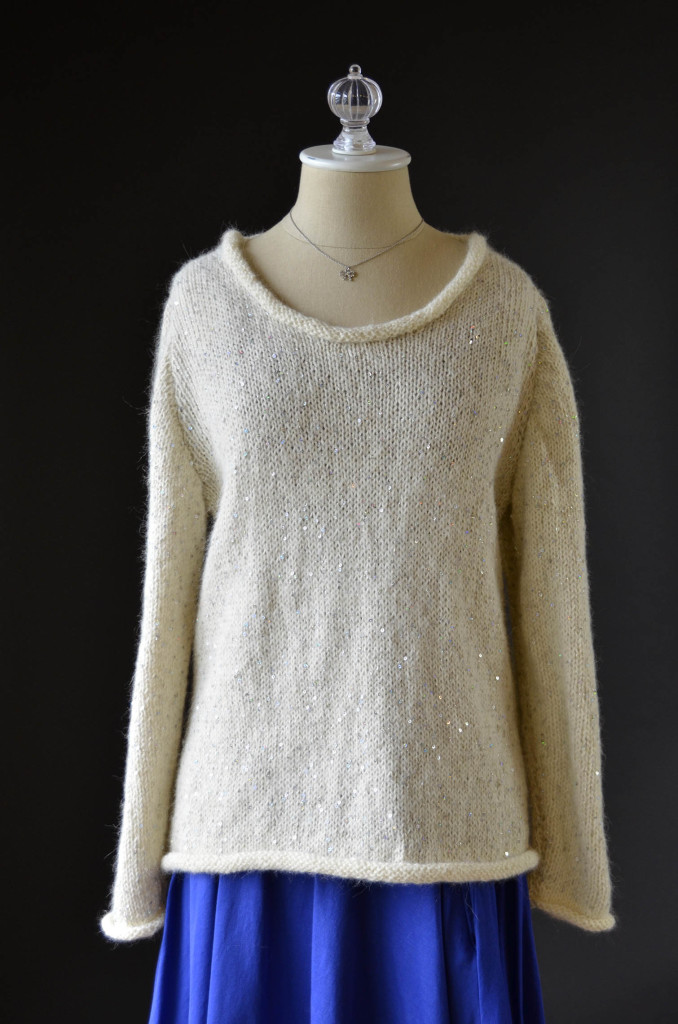 Today, the Halo and Sparkle Sweater in Amphora and Cotton Gold.
Happy New Year!  Made any resolutions?  I've resolved to knit from my stash more – mainly so I can have an excuse to add even more to that stash.  There's just so much good yarn out there!
Today's free pattern combines two of those good yarns.  The main yarn is Amphora (306yds/100g).  Amphora was just featured on the cover of Vogue Knitting Winter 2015-2016 as part of Amy Gunderson's fabulous Turtleneck Pullover.  Another of my resolutions is to learn new things, and this Bohus colorwork technique looks like a great opportunity to do just that.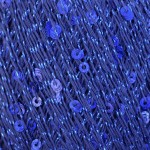 The secondary yarn is sequined Rozetti Cotton Gold (200yds/25g).  Beautiful on its own or as a carry along, Cotton Gold is a cotton thread strung with glittering sequins and wrapped in a metallic thread.  It's an easy way to get maximum sparkle into a garment.  I'm a big fan of this stuff.  I've had problems in the past with durability of some sequined novelty yarns, but not with this one.  I'm using it in a Crinkle Cowl and I haven't lost a sequin yet.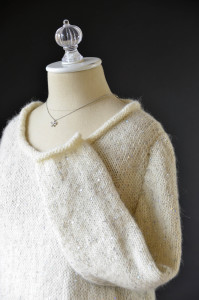 This is such a great sweater for the new year.  A traditional pullover that's made in pieces and seamed, the color and the sparkle remind me of champagne.  I like the slouchiness of the fit and the basic rolled cuffs and neck.  It's got that casual elegance that's in style, but it will still be forgiving of any holiday excesses we haven't yet worked off. This sweater says "effortlessly amazing."
We hope your new year is off to a great start.  We have no doubt this is going to be the best yet – for all of us.
Happy knitting!