It's Free Pattern Friday!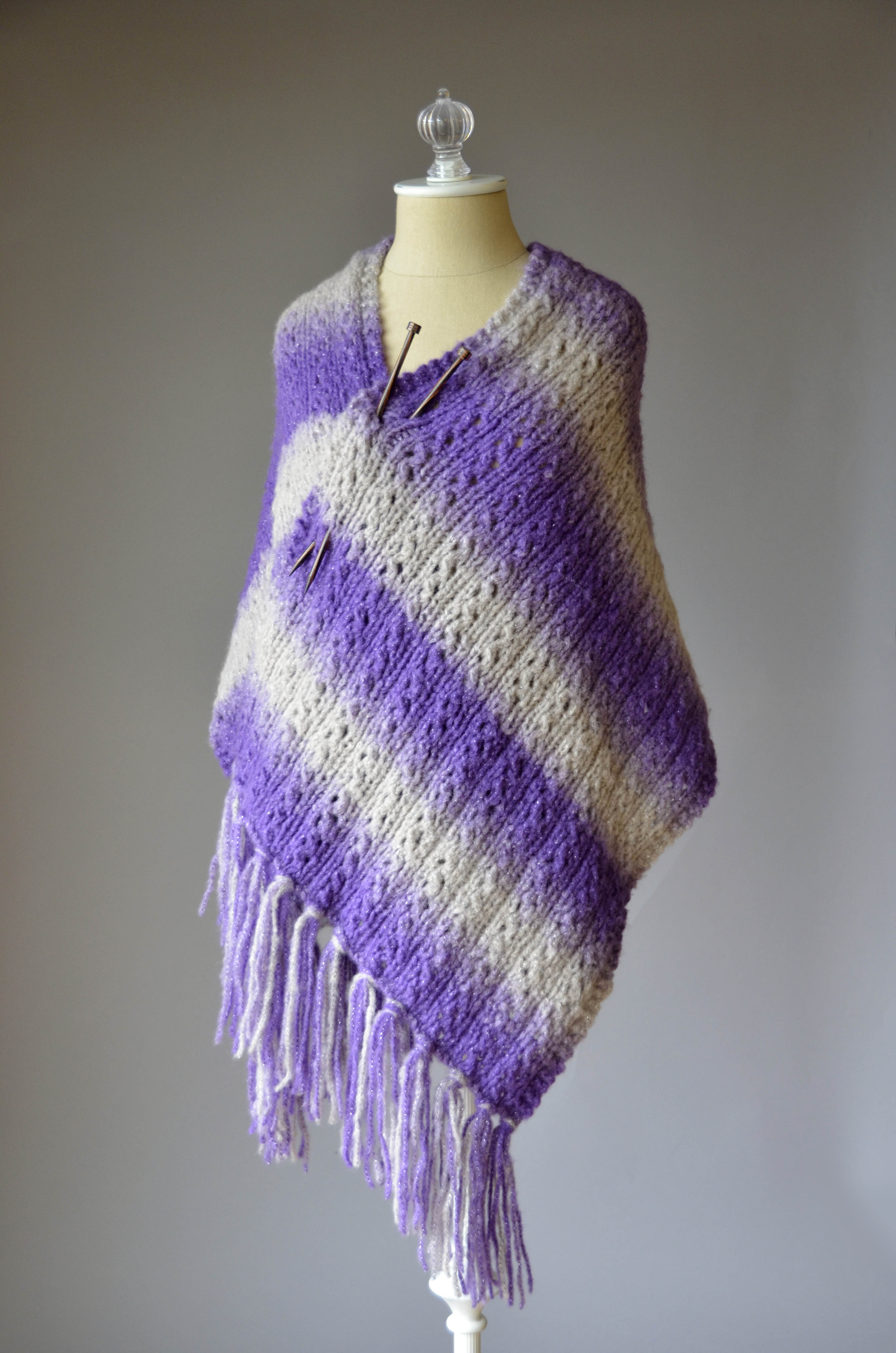 Today, the Warmth Wrap in Rozetti Yarns Allore.
Folks, I don't think we could have planned this week's free pattern better if we'd tried! As I write this, the weather here in North Carolina is doing some sort of sleeting-icing-freezing rain kind of thing. And baby, for the south, it's cold! This is a perfect day for wrapping handknitting around ourselves, no?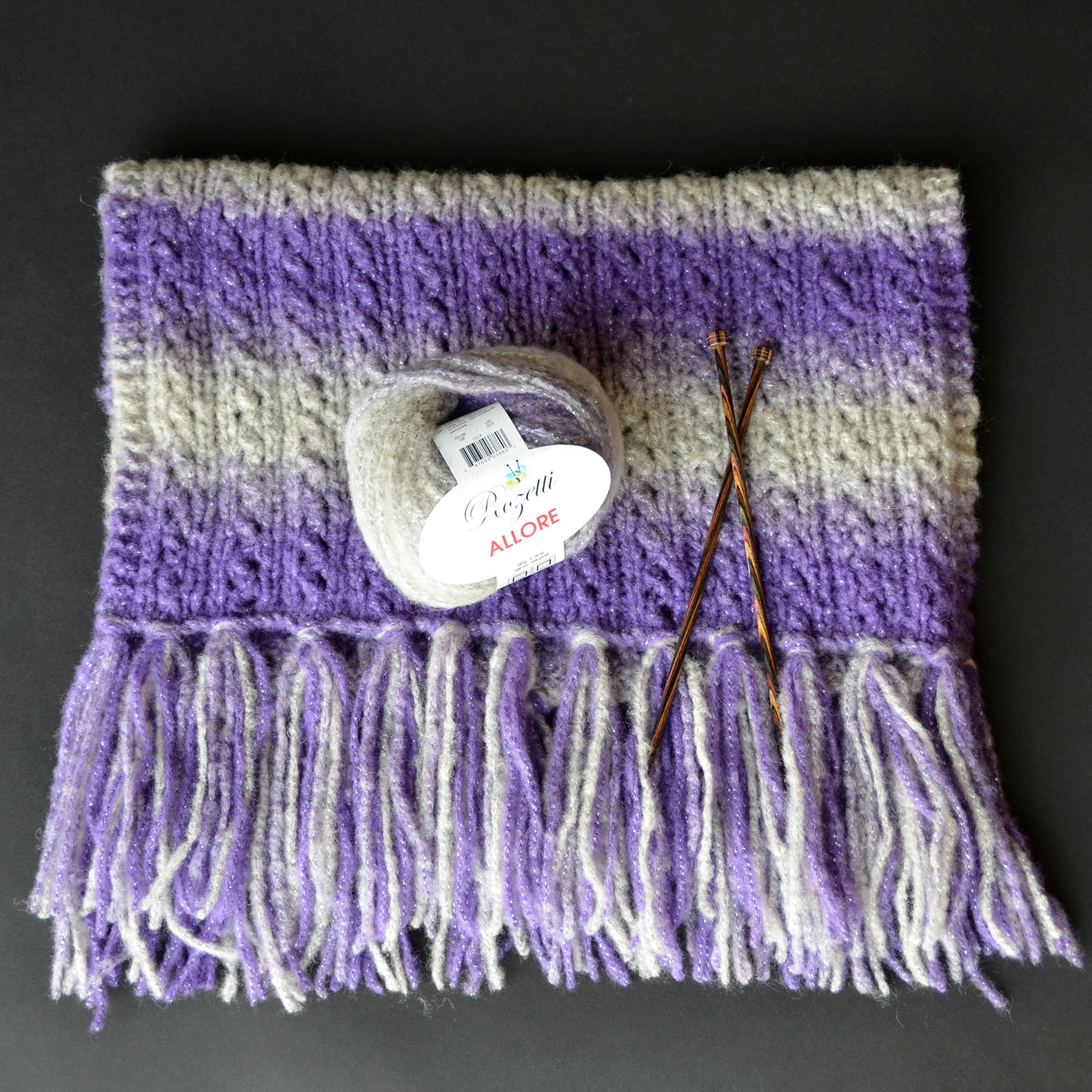 The Warmth Wrap is a relatively simple knit and goes pretty darn quick in bulky weight Allore and size 10 1/2 needles. The Eyelets lace pattern is just a 4 row repeat and is easy to memorize and keep track of.
Allore is a yarn that is right on trend. It's also brushed, which we've been seeing a lot of in the yarn world this past year. Plus, it incorporates a metallic strand for an understated sophistication. It's a complex light and lofty yarn and very easy to work with.
As shown, the Warmth Wrap requires 6 balls of Allore for a large, snuggly, almost blanket-like wrap. If you prefer a narrower scarf, just cast on 35 stitches instead of 65, and you'll only need 3 balls.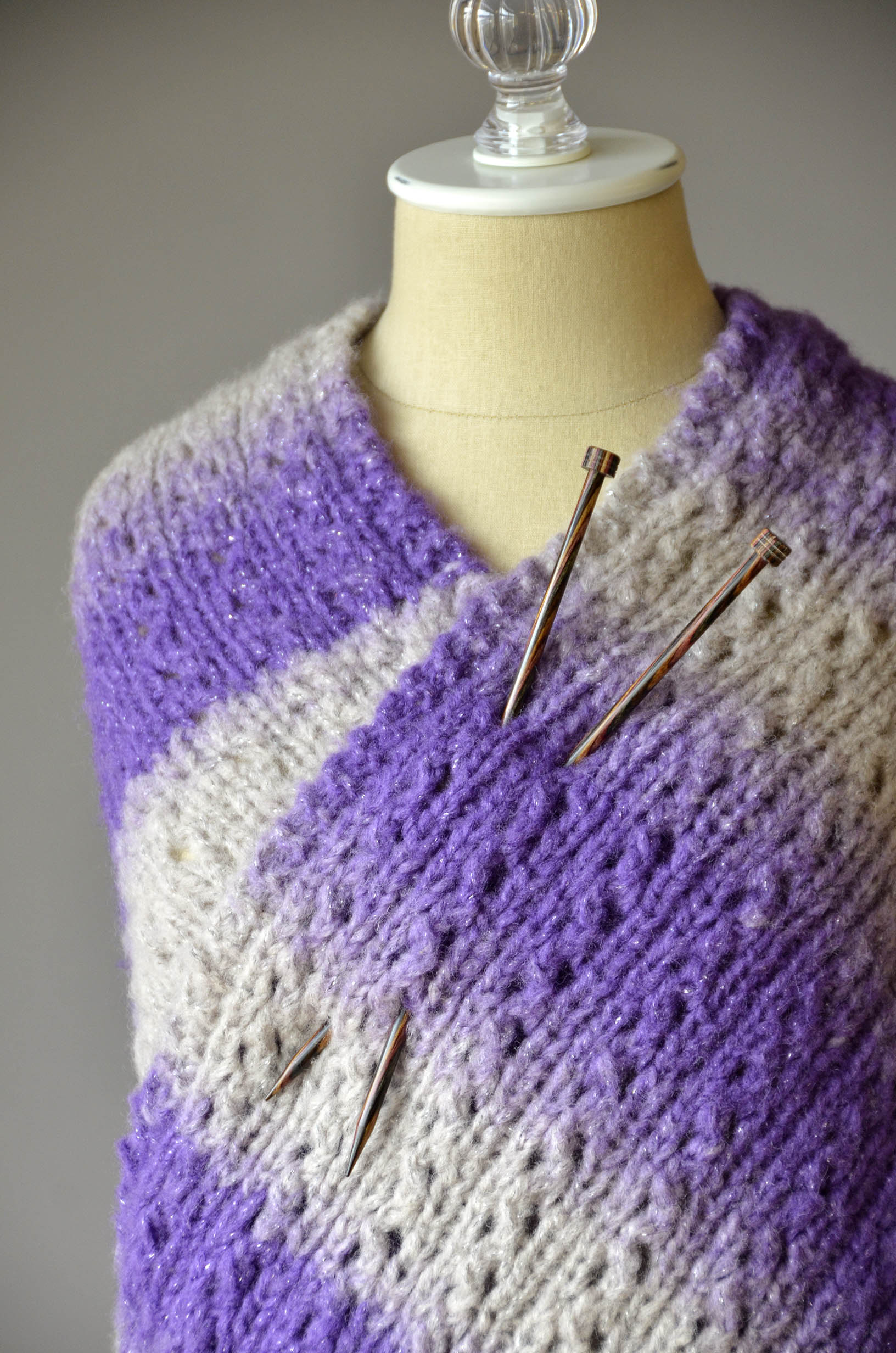 And look – if you can't find a shawl pin to close your wrap, just skewer in your needles and call it done. Stay safe and warm this wintery weekend!