It's Free Pattern Friday!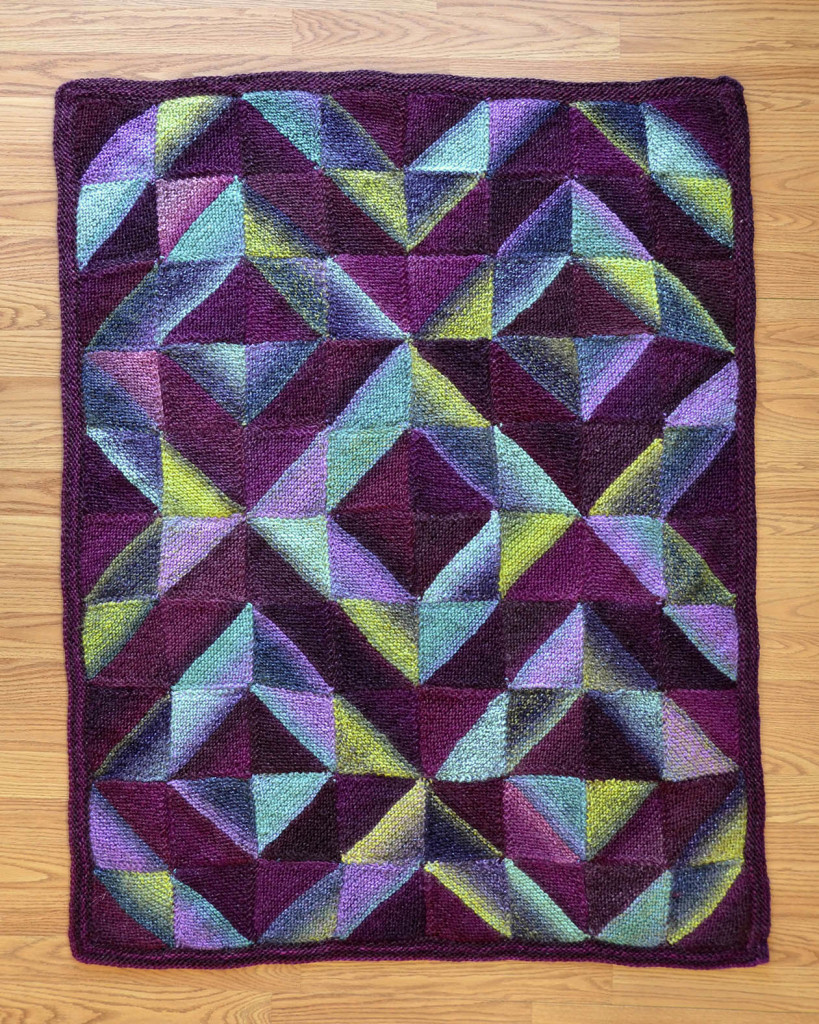 Today, the Quilt in Classic Shades Metallic.
Today, we have a great use of color in a very simple design.  Two complementary colors of Classic Shades Metallic (100g/175yds) are used in this basic but colorful quilt.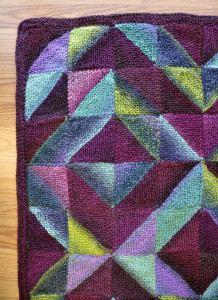 Each square is knit individually, then stitched together in an eye-pleasing way.  A diagram is provided in the pattern for easy assembly.
It's unusual to find a four foot long  blanket that's such perfect on-the-go knitting, but the small size of the individual squares (4 1/2″ along each side) makes it easy to knock out a piece of the quilt wherever you are.
This could also be a fun group project that could include all levels of knitter – get together with your friends for a quilting bee to gab and knit individual squares, and sew them together.  Begin at one corner of the square, increase to the middle, switch colors, then decrease and bind off in the opposite corner.  Toss your square on the pile, take a sip of wine, and start up another one.
Other great choices of yarn for this would be self-shading Poems wool and regular Classic Shades.  There are nearly limitless color combinations.
Happy knitting!