It's Free Pattern Friday!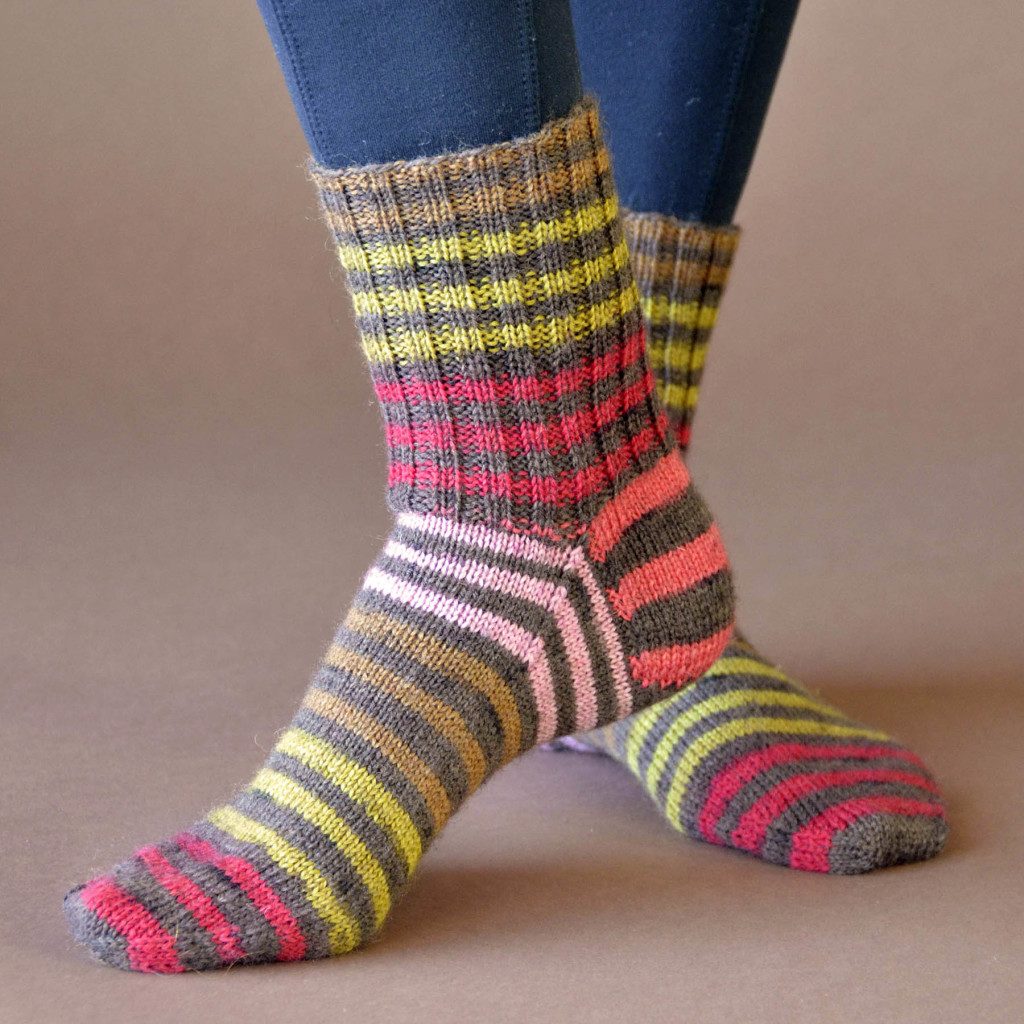 Today, Back to Basics Socks in Wisdom Yarns Stanza.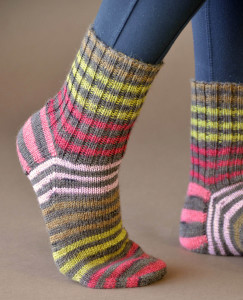 As a rule, I don't make socks for other people.  The exceptions: family, and people I know will truly appreciate them. My father is both, so when he had a birthday, the choice of gift was a no-brainer.  Enter the Back to Basics Socks.

These are exactly what the name implies – a basic, traditional cuff-down heel flap sock.  The heel turn is slightly rounded, then stitches are picked up along the flap.  Decrease back down to the original 64 stitches, knit in the round until you're about 2″ from the tips of your toes, then decrease and kitchener stitch the end closed. If you've never tried it before, knittinghelp.com has a good video on how to work the kitchener stitch.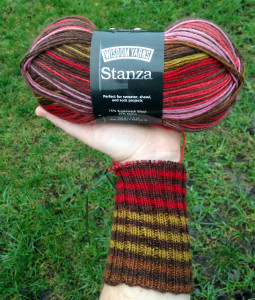 I chose a shorter cuff for these because we had a sample ball of Stanza color 701 Atwood here that was smaller than the standard 100g/459yds.  I need not have worried – turns out these would have taken less than 3/4 of a regular ball.  There's easily enough in one ball to increase the size and still have leftovers.
I was a little nervous when I got to the heel flap.  You never really know what a self-striping yarn is going to do when you break the rhythm of knitting in the round.  Fortunately, it turned out perfect, with no interruption of the striping pattern on the foot!  I think I need to make one for myself now.   I'm eyeing color 702 Plath.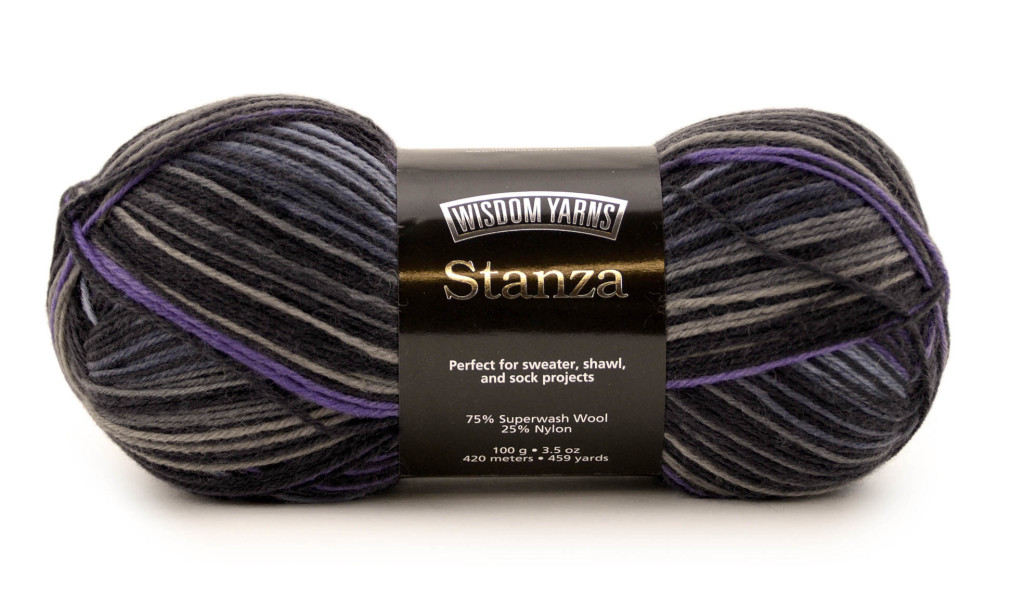 We hope you enjoy this free pattern.  Happy knitting!