It's Free Pattern Friday!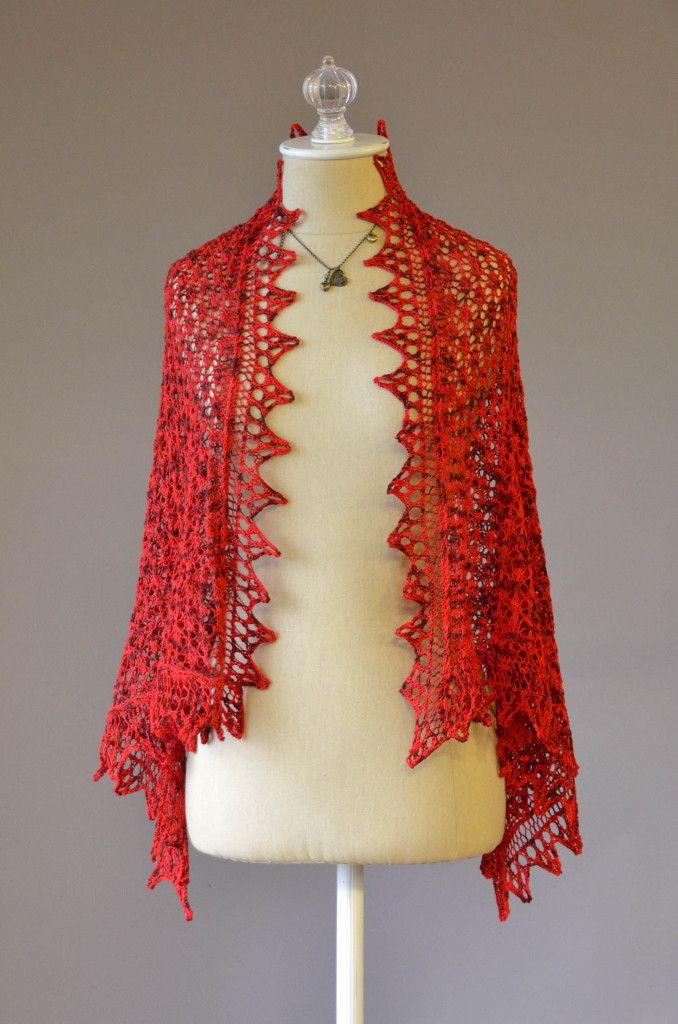 Today, the I Heart You Shawl in Naked Sock.
Me? Oh I have big plans for Valentine's Day.  A horse drawn carriage, a bottle of champagne, and a candlelit dinner on top of the Empire State Building.
I kid.  I'm staying home and knitting, spending a quiet evening with my significant other.   If you're keeping it low-key too, here's a gift from us to you, a great pattern for crafting on what it seems will be a very chilly night.
The I Heart You Shawl is a lovely lace rectangular stole with a knitted on border.  It takes just two skeins of Naked Sock (470yds/100g), an acrylic/PBT blend that is springy without any wool whatsoever.  If you have animal fiber allergies and are looking for a good sock/lace/baby yarn, this is the one.
Whether your Valentine's Day plans include wild romance or a box of chocolates you buy for yourself, we hope you get your heart's desire.
Happy knitting!