Here at Universal, we love our pets.
There's Amy's dog Suzy…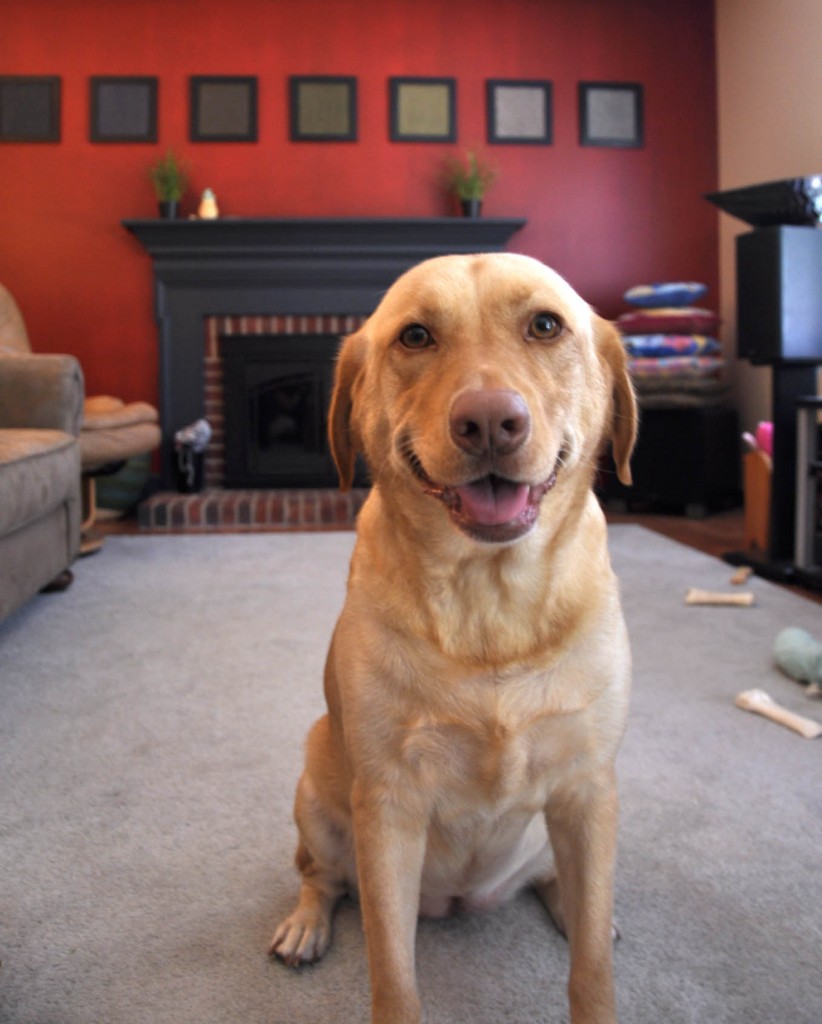 (That's Suzy in front of Wall Candy in Deluxe Worsted)
my cat Calvin…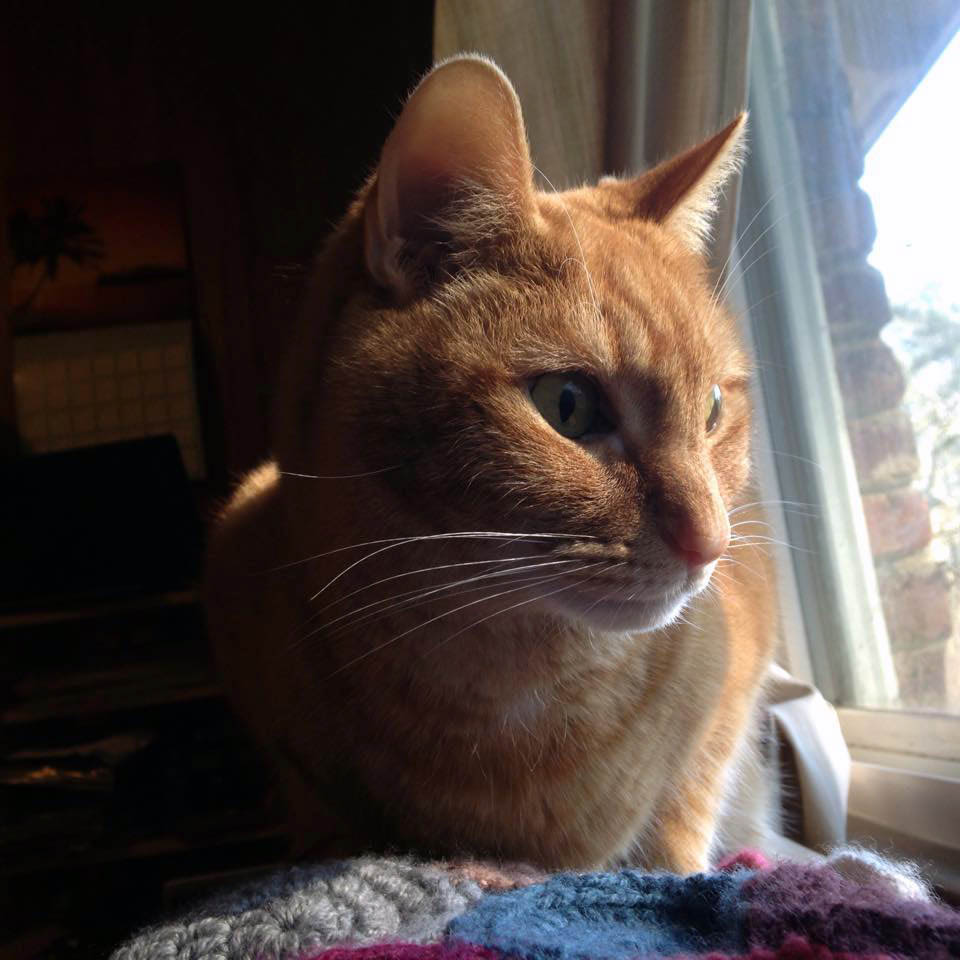 (That's Calvin on Yumiko Alexander's Poppies)
and various other animal friends that couldn't be bothered to pose for us.  That love of animals is why we want to draw attention to World Spay Day – and to share a free pattern.
There are a host of health benefits to spaying or neutering, but the biggest reason may be to help prevent overpopulation and homelessness in cats and dogs. Many clinics are offering February specials, so if you've been putting this off, now would be a good time to have your pet "fixed."  You can use the ASPCA's locator to find a clinic near you.
If you don't have a four-legged friend in your home – or if you want one that's a little more low-maintenance, we have a free pattern for you!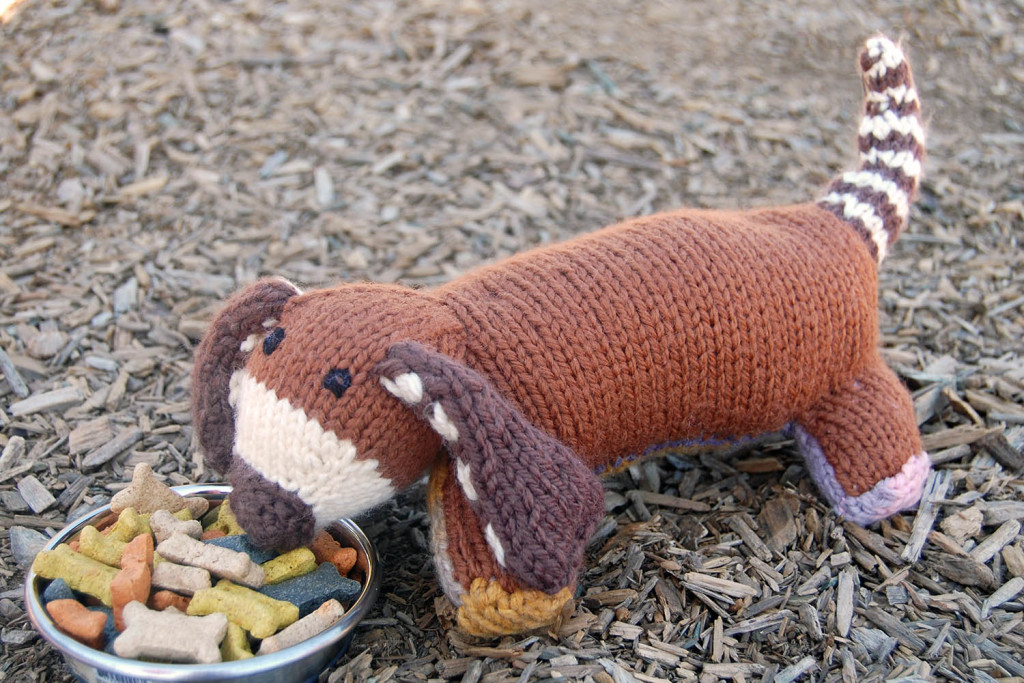 This is the Stuffed Hound by Michael del Vecchio.  Originally designed for the now-discontinued Classic Chunky, this little friend would work up perfectly in Deluxe Chunky.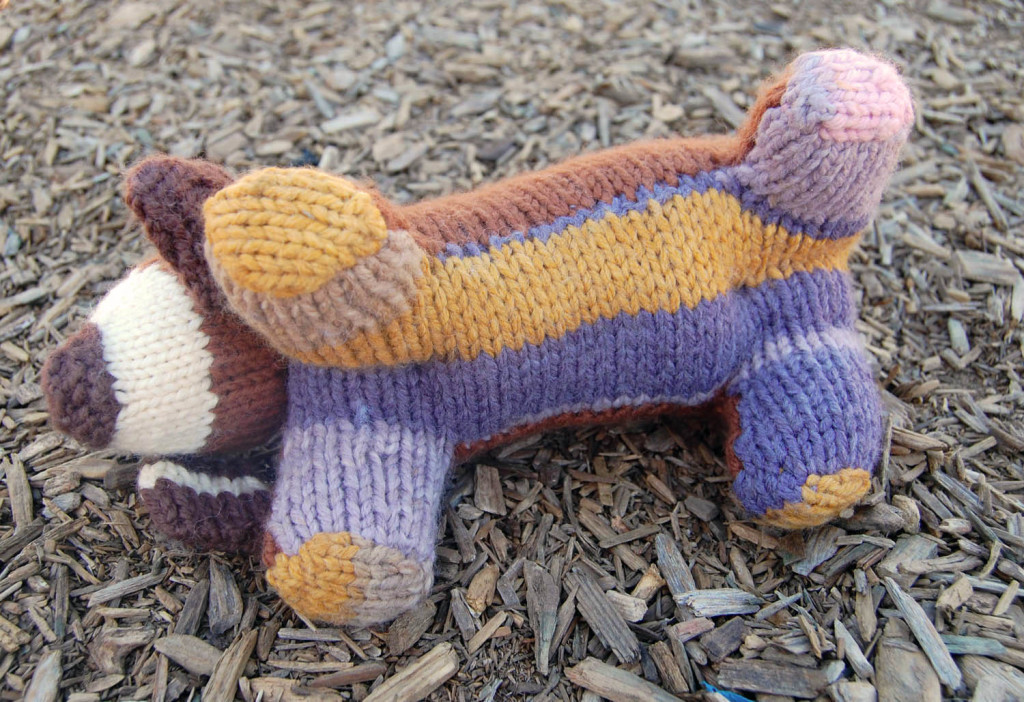 Every pup needs belly rubs.  Using a contrasting color is a cute touch!
If you have a pet, we hope you take the time to give him or her a little extra affection today.
Happy knitting!