It's Free Pattern Friday!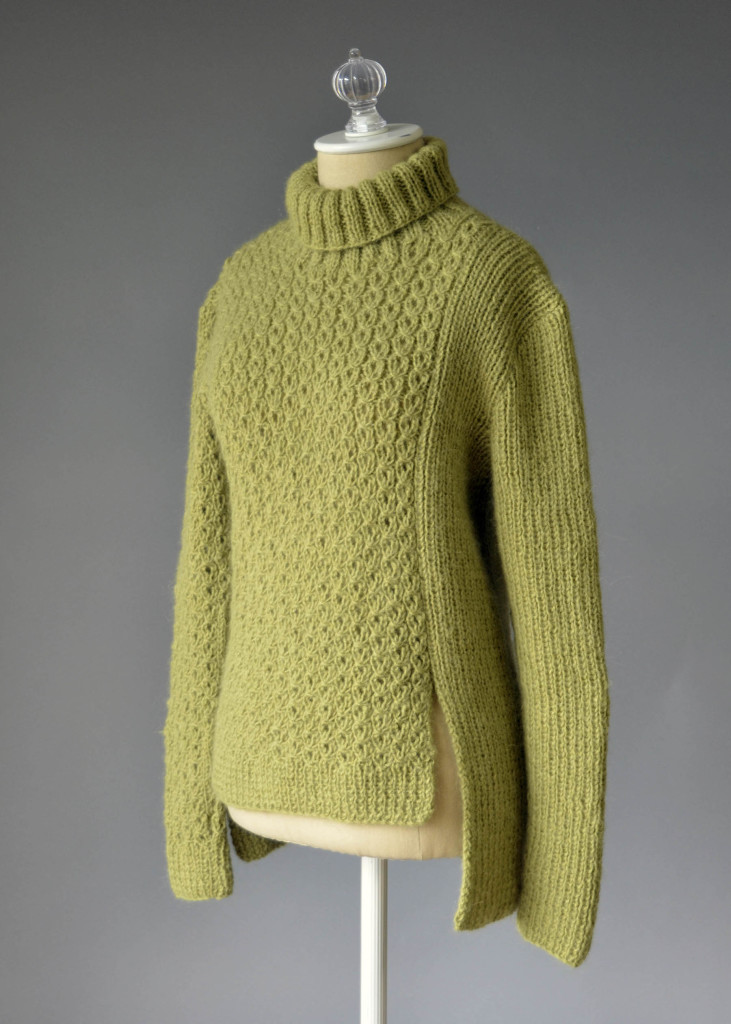 Today, the Eyelet and Rib Pullover in Amphora.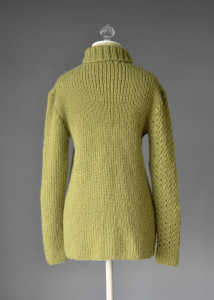 Mmm… Amphora.  This mohair/acrylic/alpaca blend has been gaining in popularity with the release of Amy Gunderson's Turtleneck Pullover in Vogue Knitting Winter 2015-16.  So it's a delight to see another design from Amy in this yarn – this time, free!
This pullover is worked in pieces and seamed. The Back and Left Front are the same length, while the Right Front is 4" shorter.  The mock eyelet cables covering 3/4 of the front and one sleeve are a great design element.  Their curves complement the K1P1 straight ribbing that flows over the entire back, over one sleeve, and just onto the front.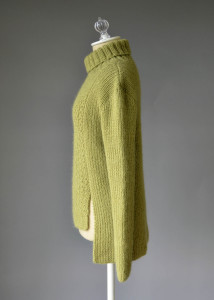 Combined with the slit in the front, the placement of the stitch patterns add up to an asymmetry that takes the single color sweater from "solid" to spectacular.
The collar is picked up on circular needles and knitted in the round.  A schematic shows you how the whole thing fits together.
We hope you enjoy this fabulous free pattern.
Happy knitting!