Last week we covered the basics of a top-down triangle and the starting garter tab. Now we're going to start putting it all together!
As a refresher, we're talking about the Bisected Shawl, one of the projects from ebook Contrarian Shawls 2.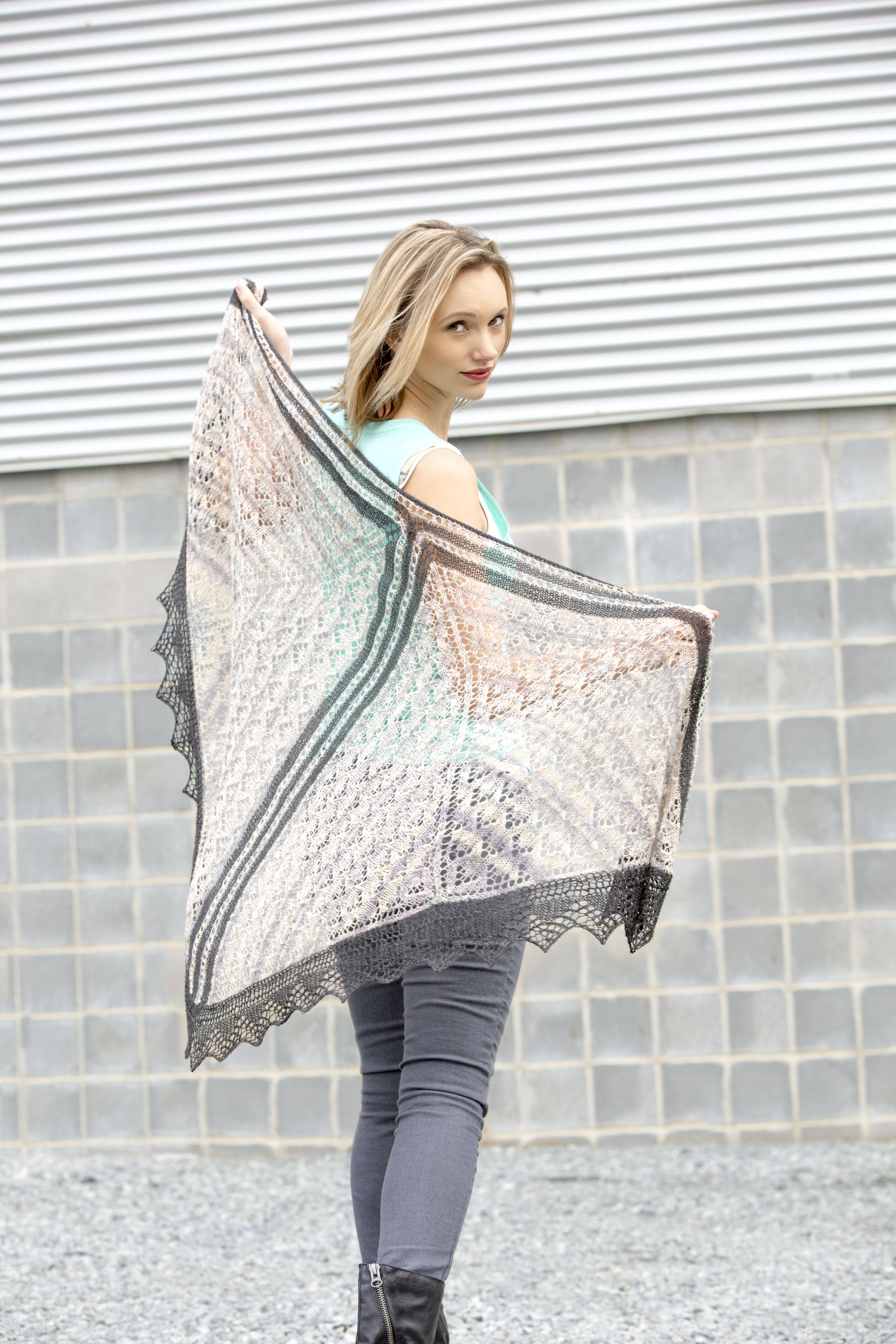 Since last time, I finished up both miniature versions of right and left wings and added the edging. Here they are sitting next to each other, all ready to be joined. As per the pattern, I have divided each wing in half and placed the stitches on separate needles.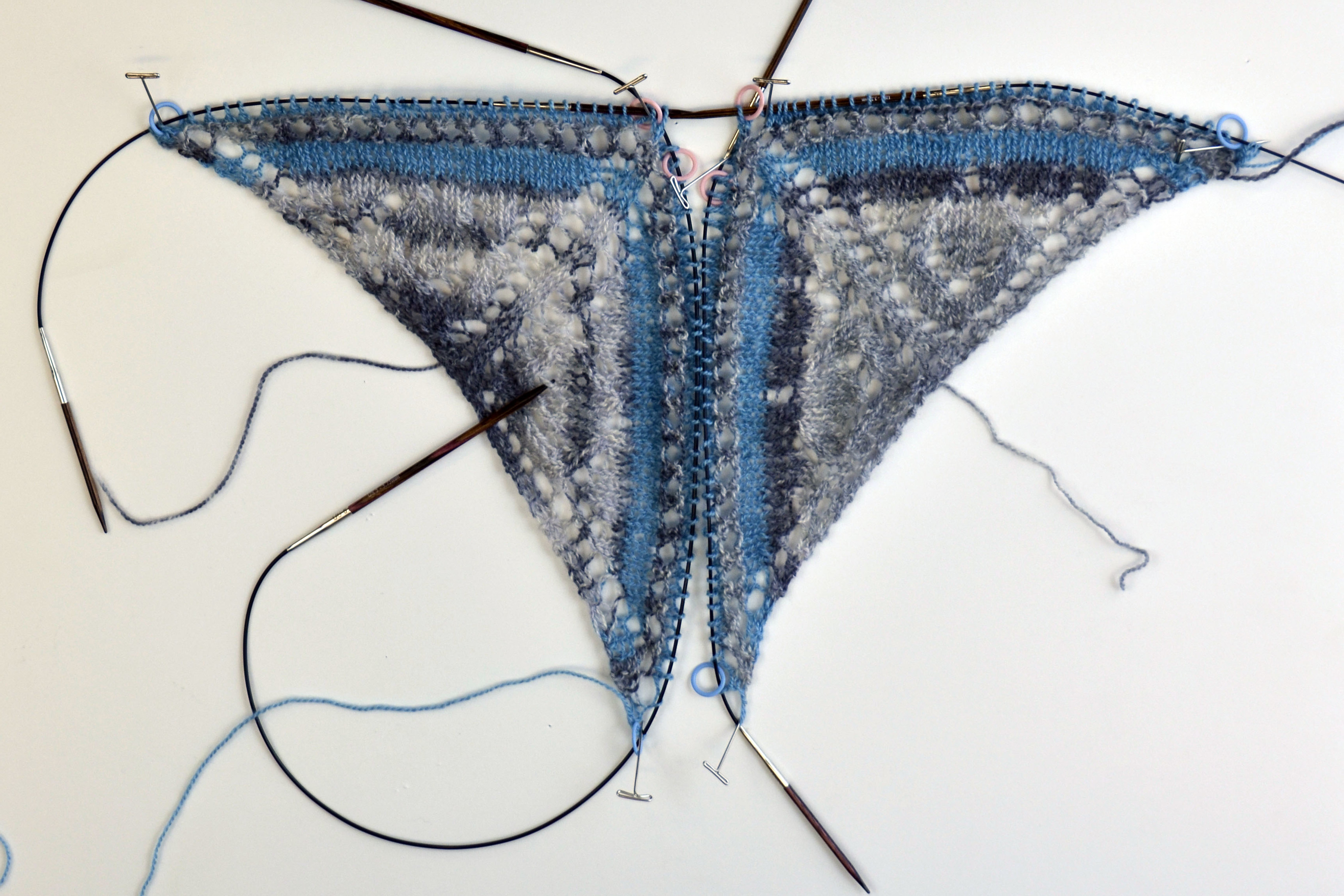 Here is a diagram of the shawl. That green line in the center represents the 3 needle bind off we're about to do.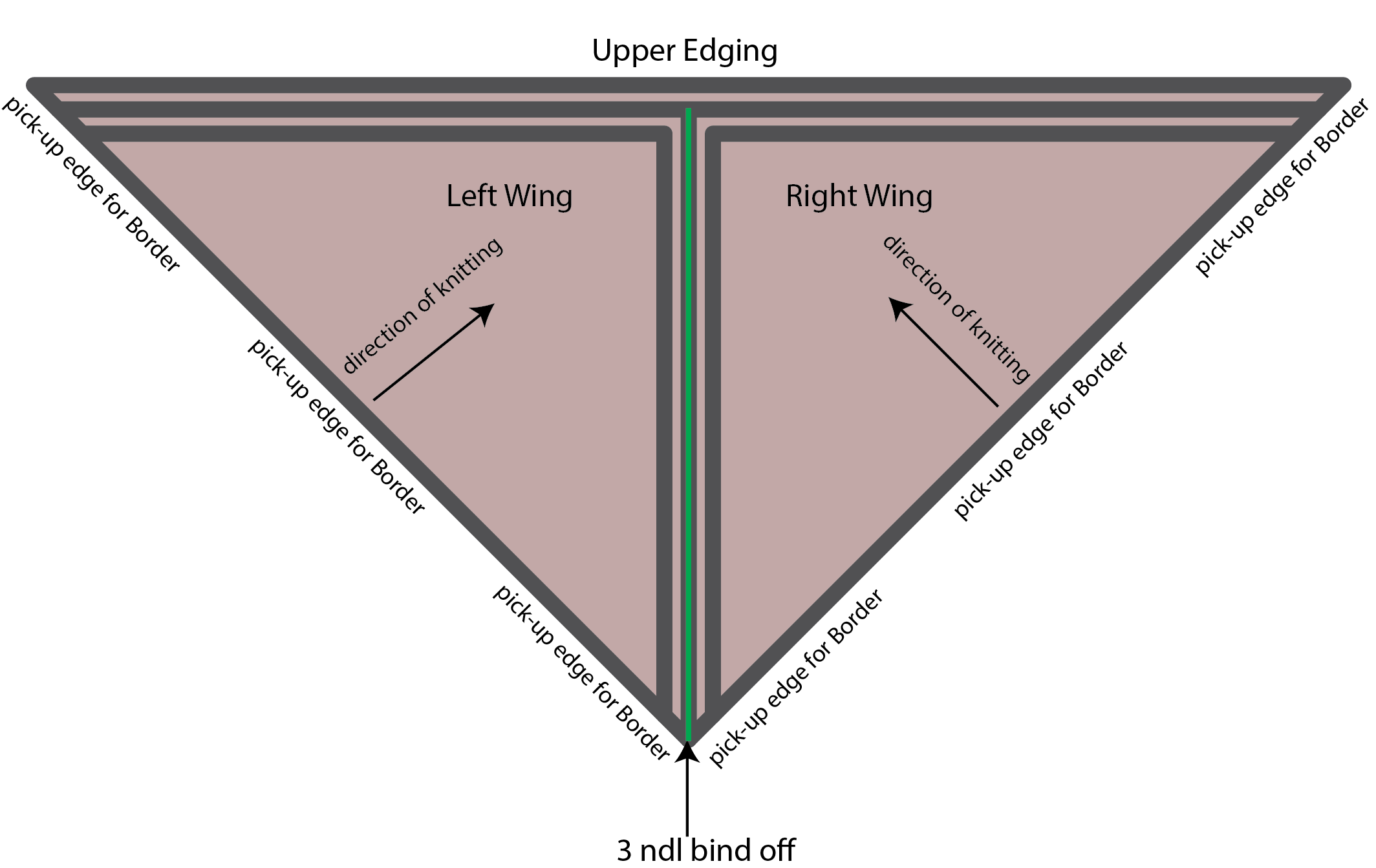 A three needle bind off is a way of joining two sets of live stitches. In this case, we're joining half each of the right and left wings of the shawl. It's called the three needle bind off because it require three needles. Though because I'm using circular needles, I only need to use the other end of one of the circulars as the third needle.
To begin, place the right sides of the pieces together: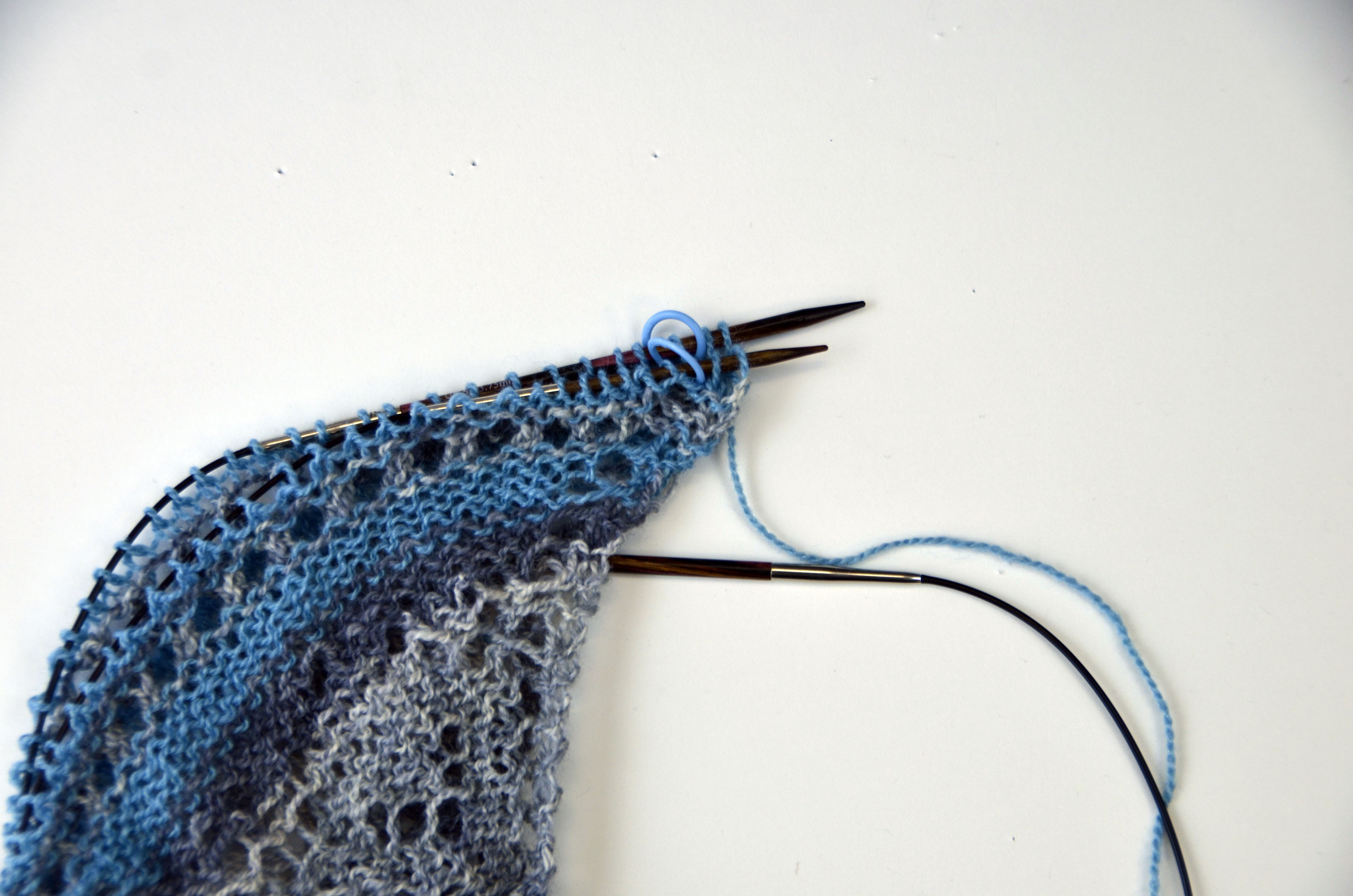 Next, knit 2 stitches together. That is, knit one stitch from the front needle and one stitch from the back needle together.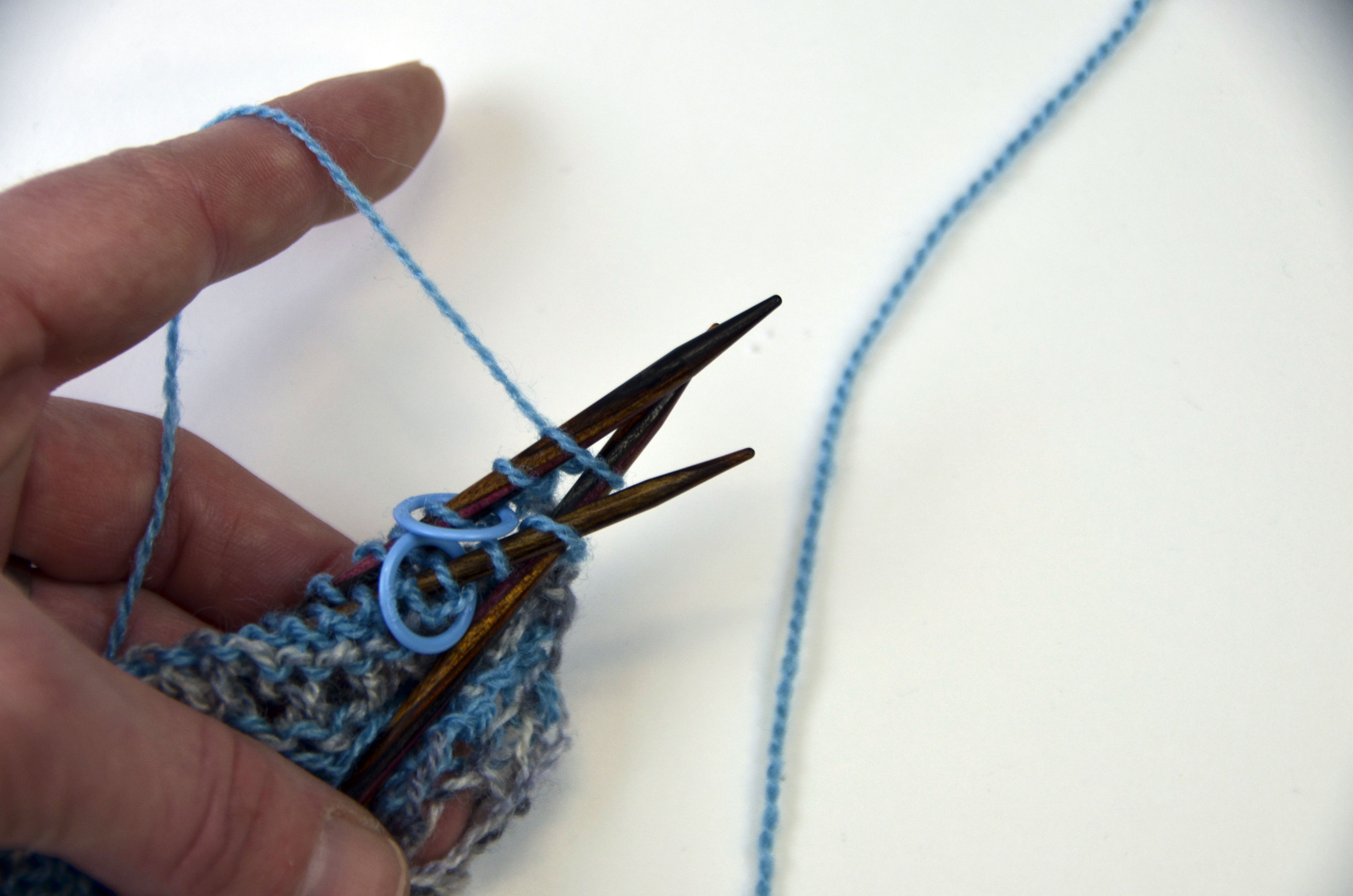 Then knit two stitches together again (1 from each needle) so there are now 2 stitches on the right needle.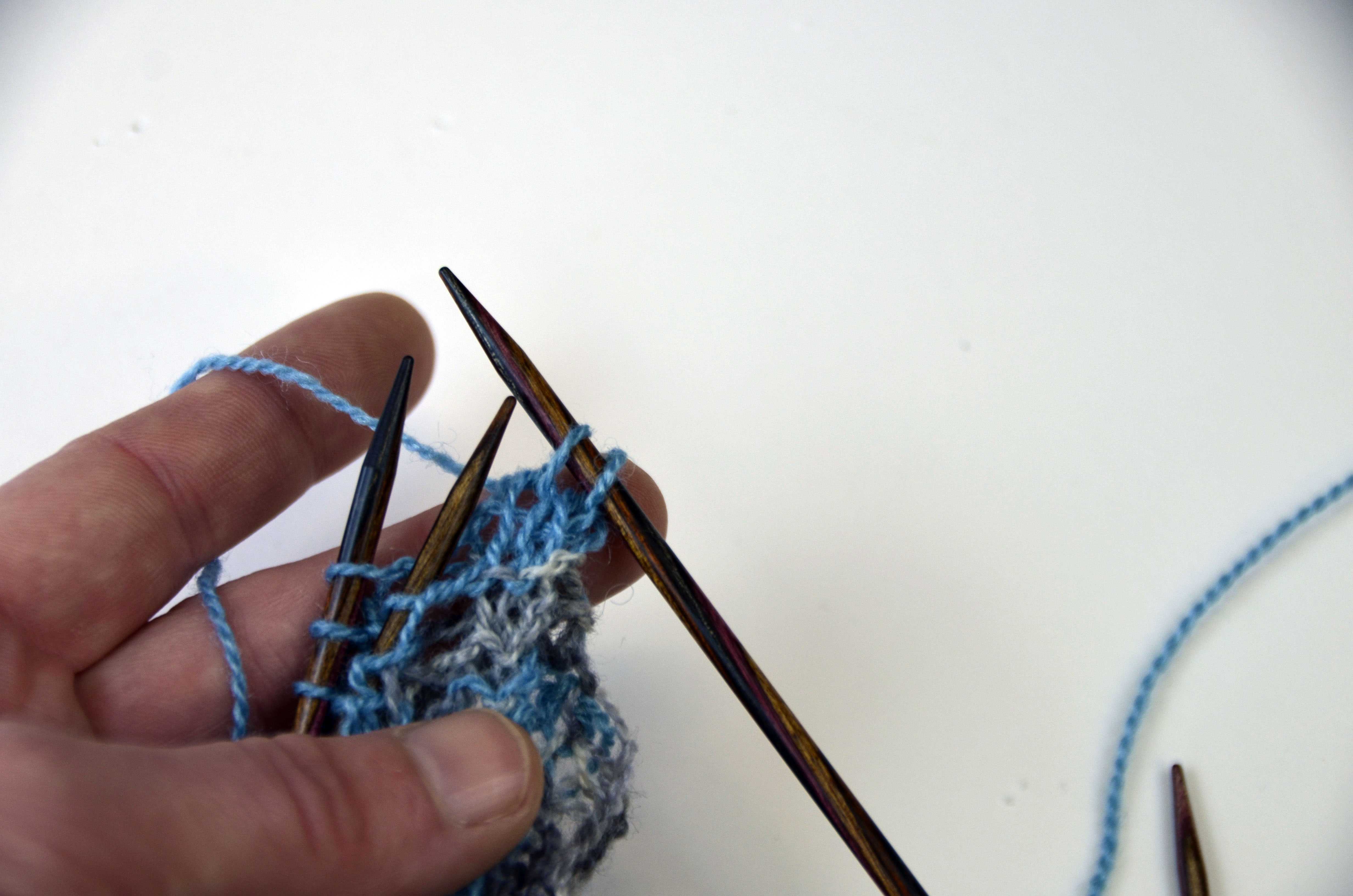 Now is where the "bind off" part of this comes into play. Pass the first stitch on the right needle over the second stitch.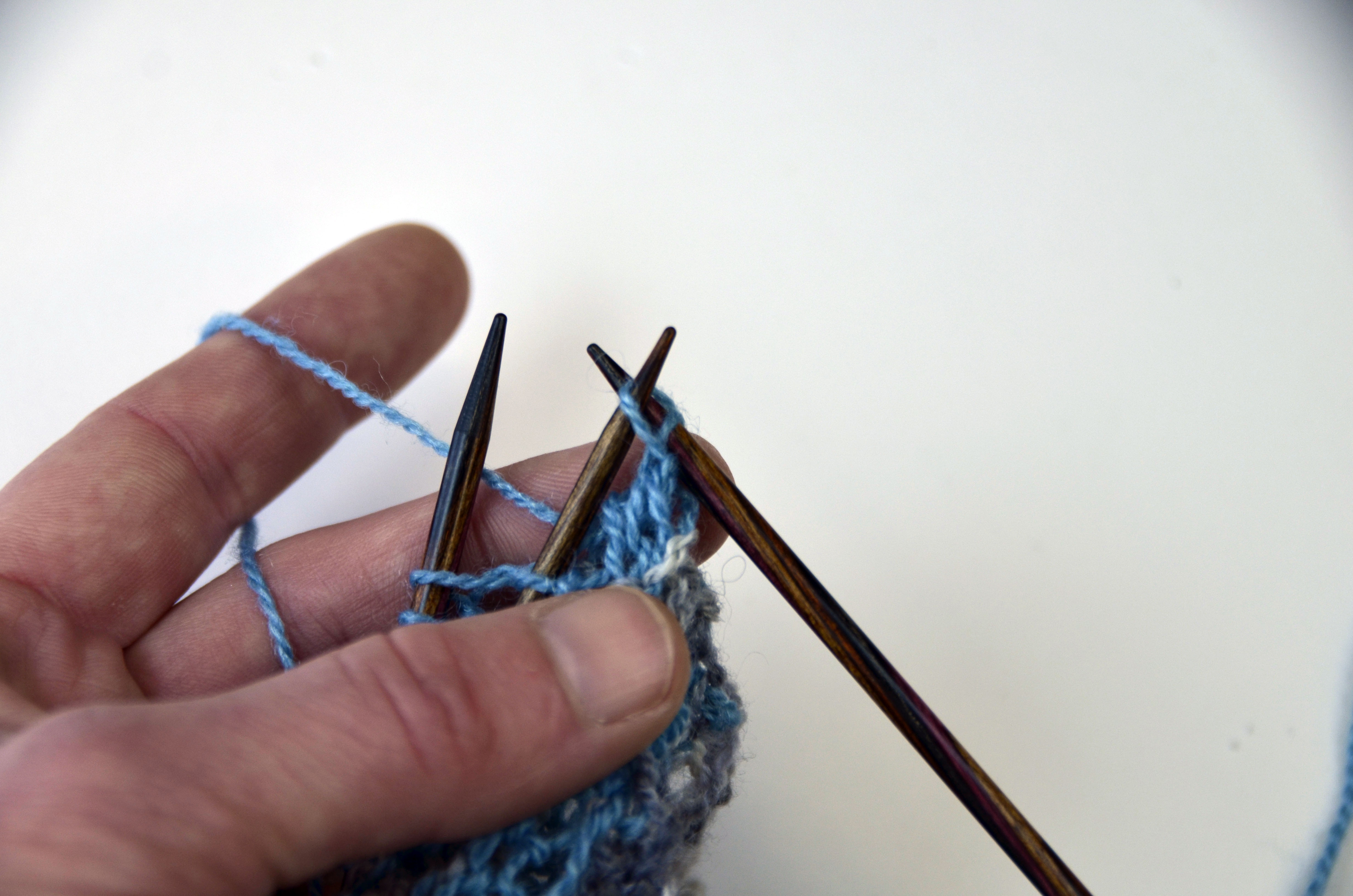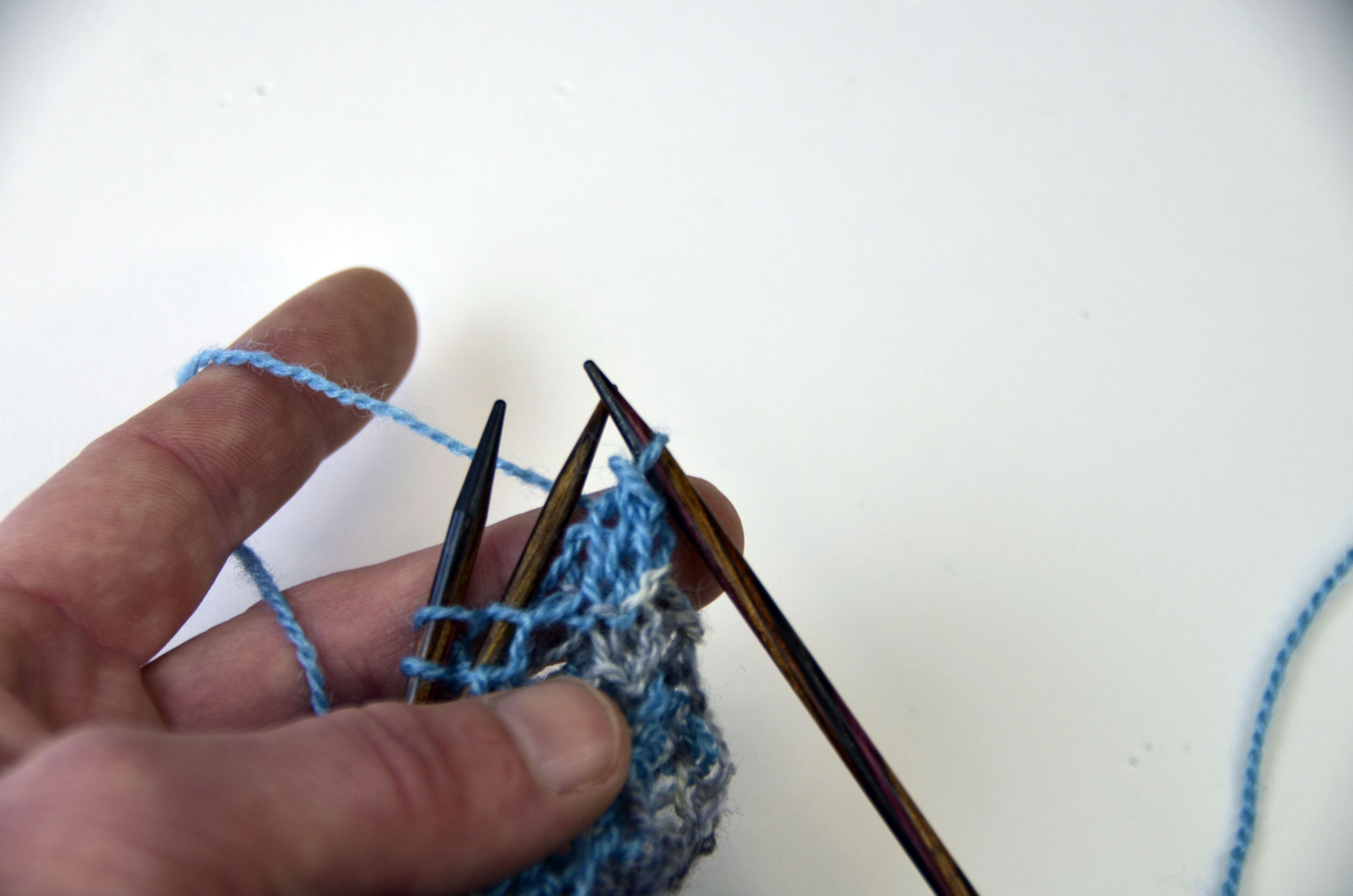 Next, k2tog, bind off 1 stitch, and keep doing this for the remainder of stitches to be joined. Here is the finished three needle bind off: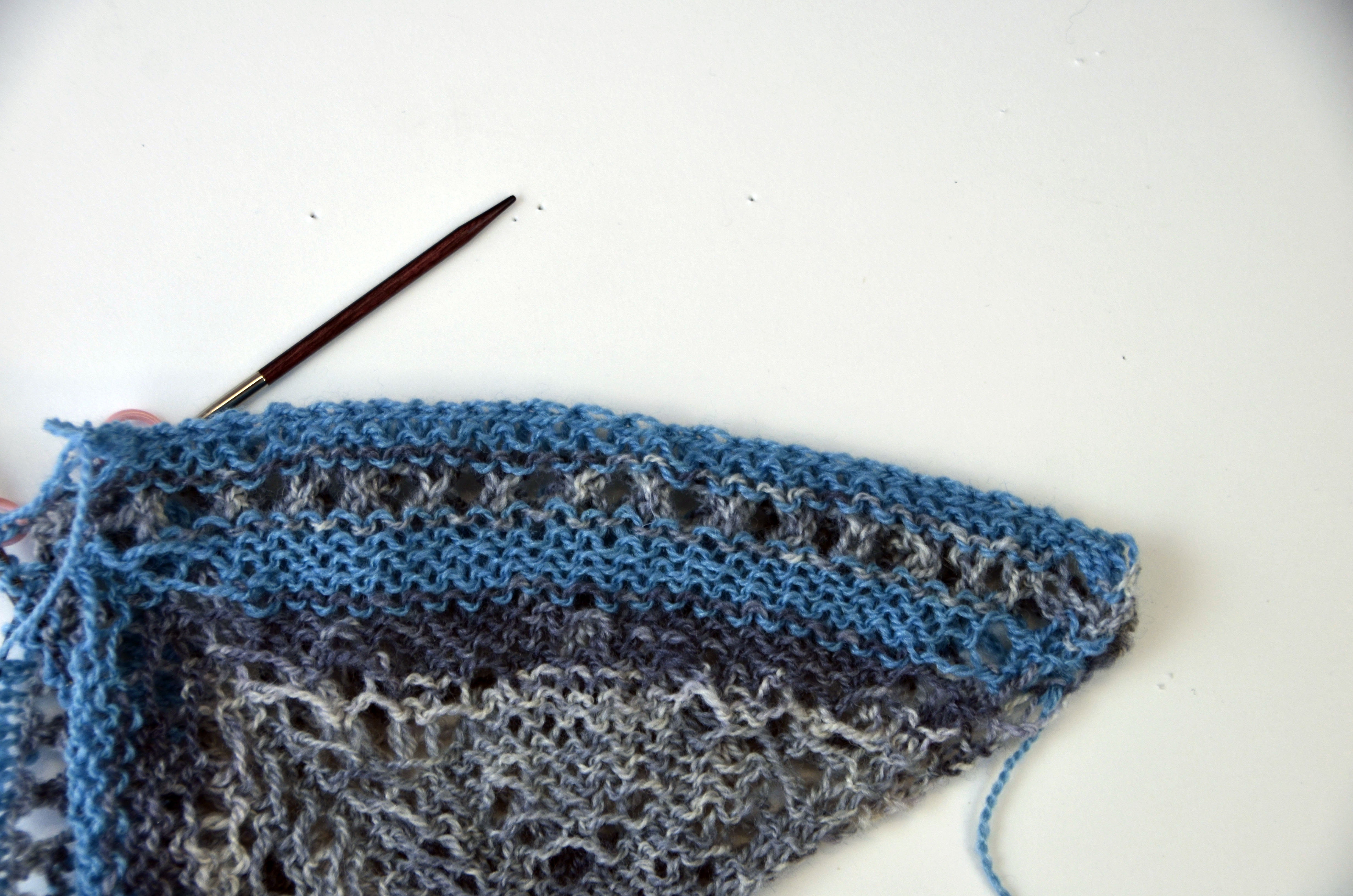 And here's what it looks like from the front: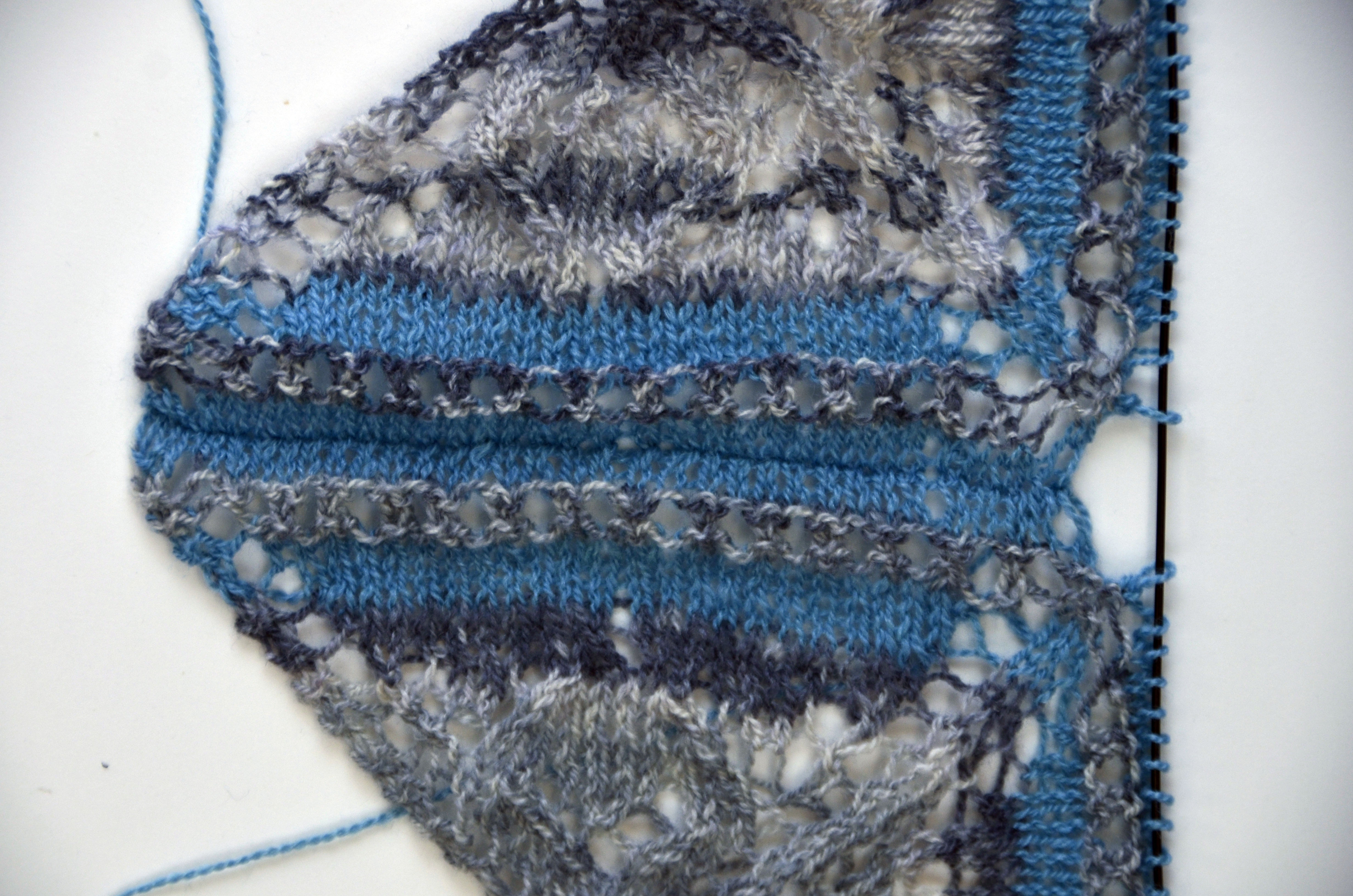 After I block the piece, that seam will flatten out and look virtually seamless. You can see that I've put the remaining stitches from both wings onto a single needle. I worked the top edging across these stitches and here's what it looks like after weaving in ends and giving a light steaming: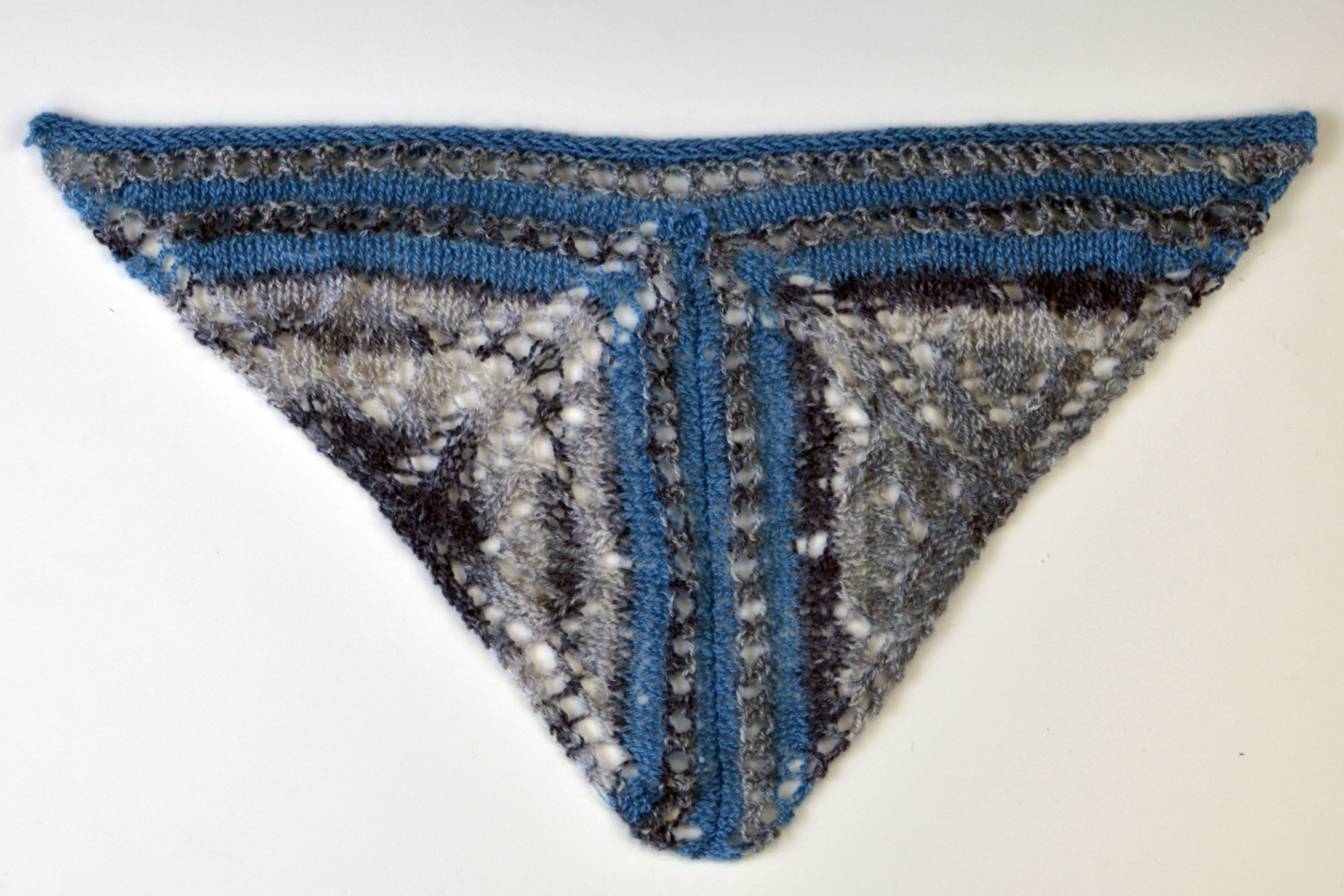 I'm using Whisper Lace in brand new colors 115 Mineral (solid) and 212 Stonework (multi). I'd love to see this color combination in a full-sized Bisected Shawl!
Join us next time when we tackle the final step of this shawl, the attach-as-you-go garter lace edging.