With Spring coming, we want to highlight a great yarn for warm weather.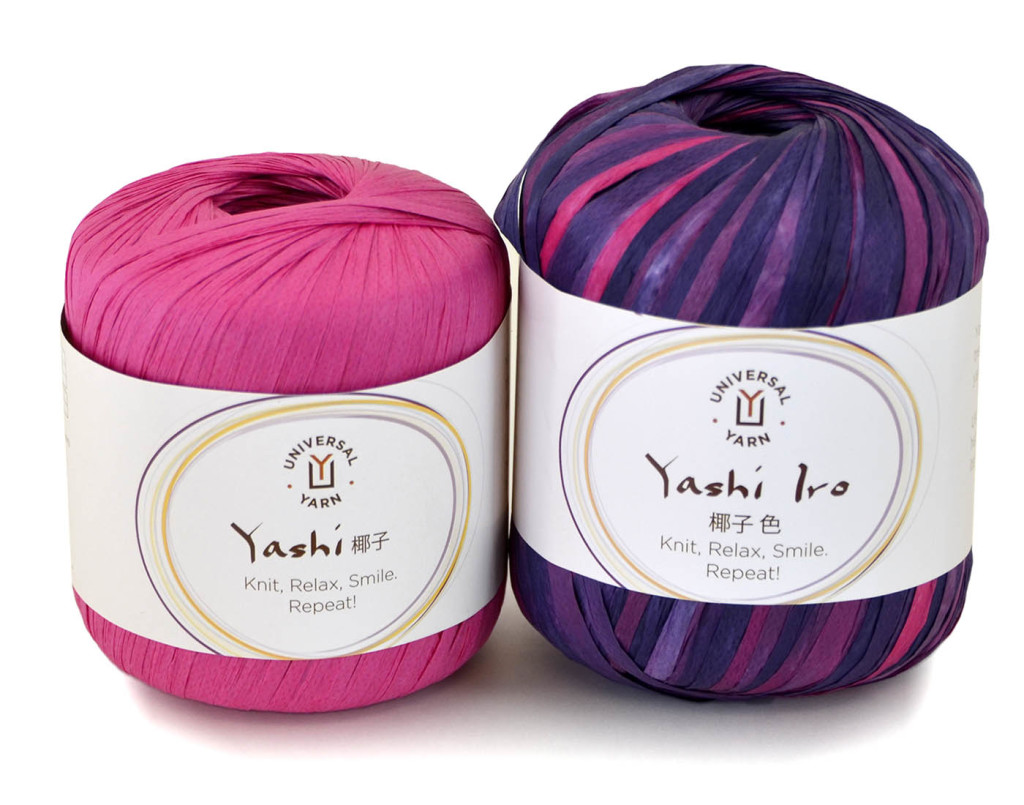 Yashi is 100% raffia.  It has a papery but soft feel and works great for accessories and home decor.  Yashi Iro is its multi-colored companion, dyed in shades that coordinate with the solids.  Our Sales Director Yonca has made a video to tell us all about it.
In the video, she mentions Rick Mondragon's Japanese Knot bag, which is now available as a free pattern on our website.
This was originally available for STITCHESWest attendees, and we're very grateful to Knitting Universe for sharing it with us. By the way, if you haven't been to a STITCHES show yet, put it on your to-do list.  They're a blast.
You can find the Japanese Knot Bag pattern at this link.
We hope you enjoy this fun free crochet pattern.  Happy crafting!