It's Free Pattern Friday!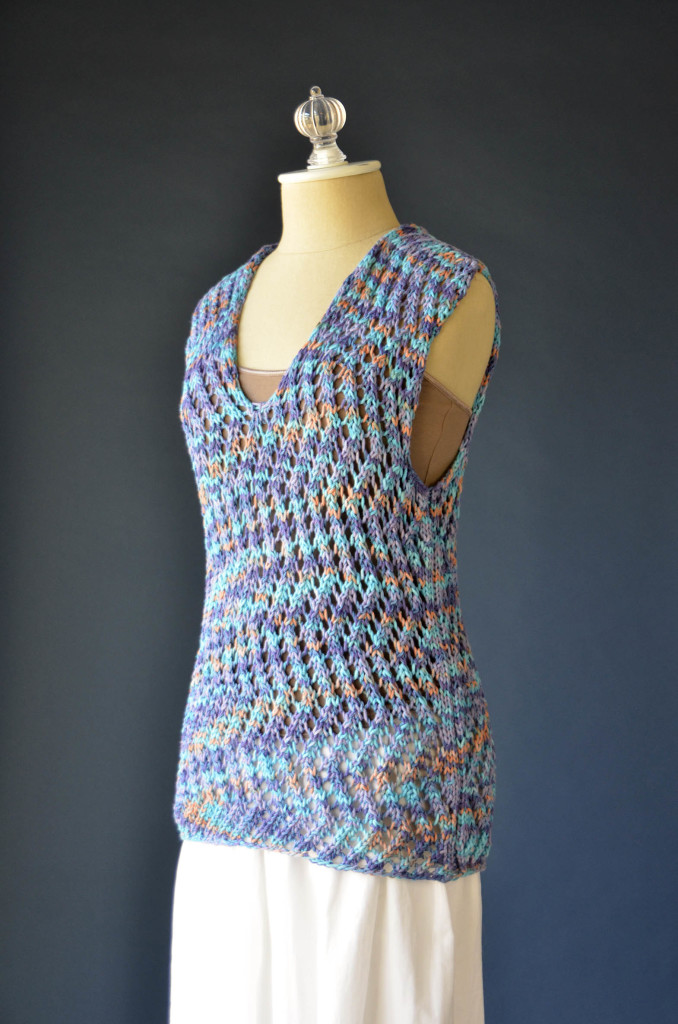 Today, the Spring Rain Tank in Alana.
This summery tank is knit in one piece from the bottom up. Work the lower body in the round, then separate at the armholes to work front and back.
See that V-neck?  Believe it or not, there is no neck shaping involved. The stretchy lace stitch pattern combined with the drape of viscose blend Alana (158yds/100g) causes the shoulders to naturally fall into place.
Amy Gunderson calls for a Twisted German Cast-On in this pattern, due to its greater flexibility.  She says, "The lace pattern is fairly open and stretchy, and I didn't want it to be constrained by a too-tight cast-on."
It's not a hard technique.  If you can do a long-tail cast-on, you can do this.  I used this recently for a pair of top-down socks and loved it.  It's a Goldilocks cast-on.  Not too tight, not too loose, just right.  The Knit Witch has a good how-to video on this technique.
We hope you enjoy this free pattern.  Happy knitting!