It's Free Pattern Friday!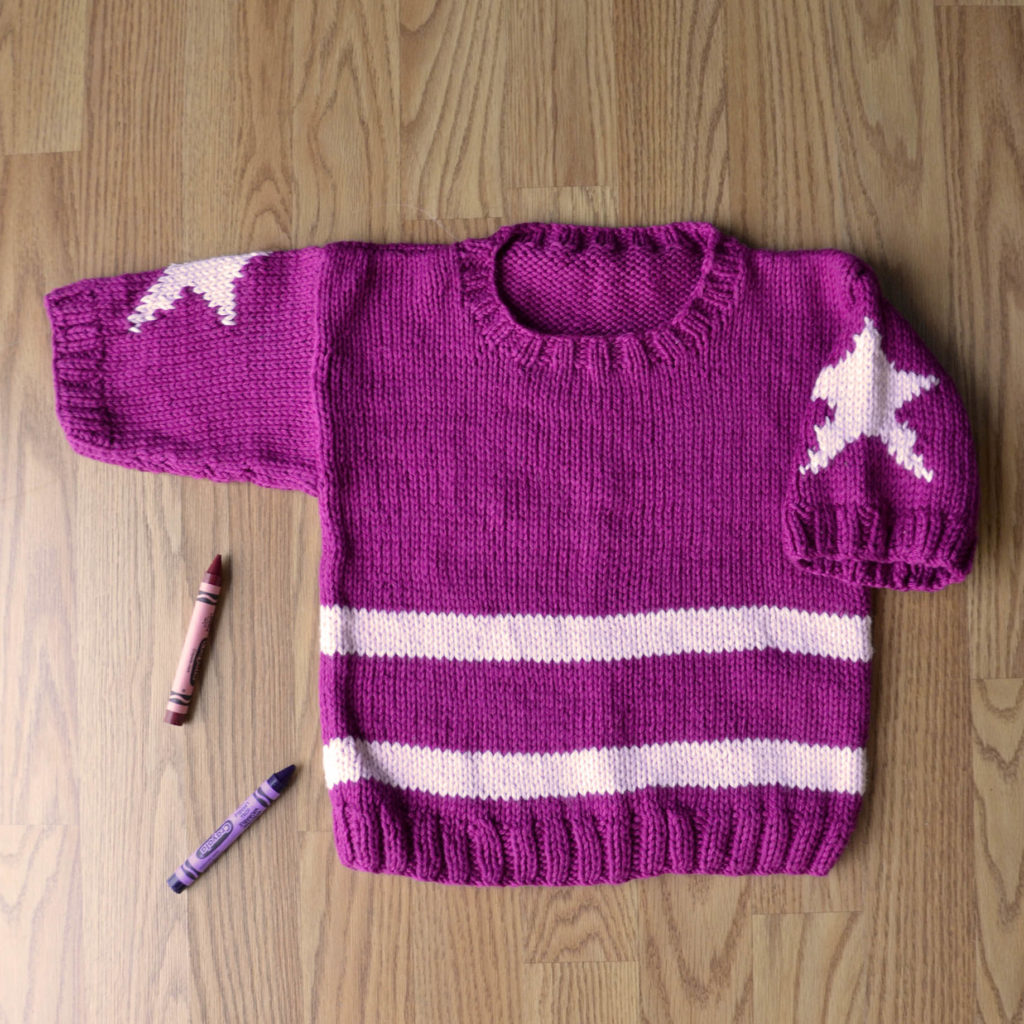 Today, the All-Star Pullover in Cotton Supreme.
Recently we had a shop mention that we hadn't had a Free Pattern Friday in Cotton Supreme lately.  Well, we can't have that; we love this yarn!
I don't know about you, but I've knitted with some cottons that left my hands feeling like they'd been through the wringer.  Nobody should feel like crafting is something to slog through.  It should be a pleasure.  Fortunately, I've never had that problem with Cotton Supreme (180yds/100g).  It's easy to work with, machine washable, and the colors are to die for.  All of which makes it a great choice for this little kid's pullover.  Knit it flat, seam it up, and send your little all-star out to play.
This one would be really easy to customize, too.  Can't you imagine this in team colors?  Or… and this is just my inner geek talking… move the intarsia star to the chest and you've got a little Captain America.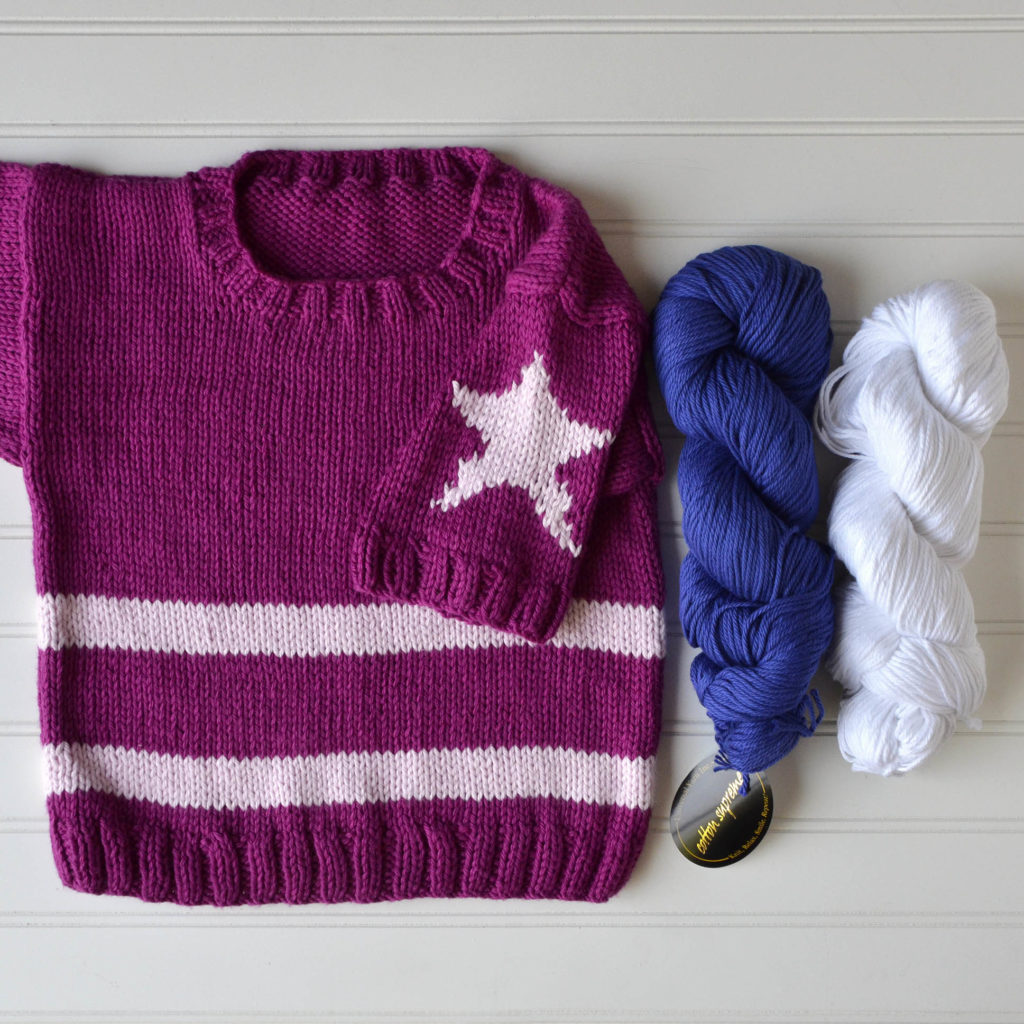 I'm filing this idea away as a potential gift for superhero-loving parents and kids.
We hope you have a safe Memorial Day weekend.
Happy knitting!