I've been so excited to get started on a new weaving project! Now that I've finally finished up my very old UFO, I'm ready for the next thing.
I recently got my hands on a copy of Simple Woven Garments, a fantastic book by Sara Goldenberg & Jane Patrick.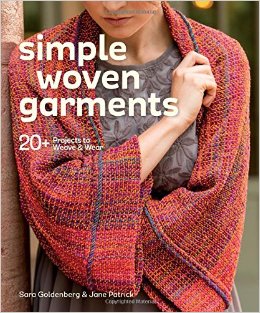 As the cover promises, there are instructions for over 20 garments in this beautiful book. It's written in a very approachable way, and the photos are really inspiring. I flipped through the pages many times before finally settling on the Flame Lace Top (page 90)  to try first.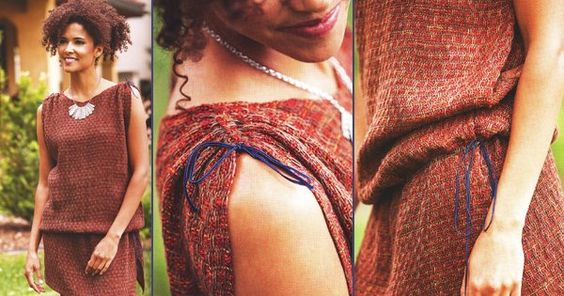 And after reviewing the required materials, I realized we have good substitutes for all the yarns used in the project, so it was settled. I think I'll probably change some of the finishing details in this piece, but more on that in future posts. I think what most drew me to this project was the pattern in the weaving. I also think the gathered shoulders are pretty cute.
I took out my notebook, AKA weaving diary, and started first by recording all the beginning information for my project. Here is what I wrote:
Warp Yarn: Flax, color 17 Silver
10 dent reed
Weaving width: 24″/240 ends
Warp length: 100″
From this, I calculated how much Flax I needed for my warp. 240 ends x 100″ = 24,000″ or 667 yds. This comes out to just under 5 hanks of Flax.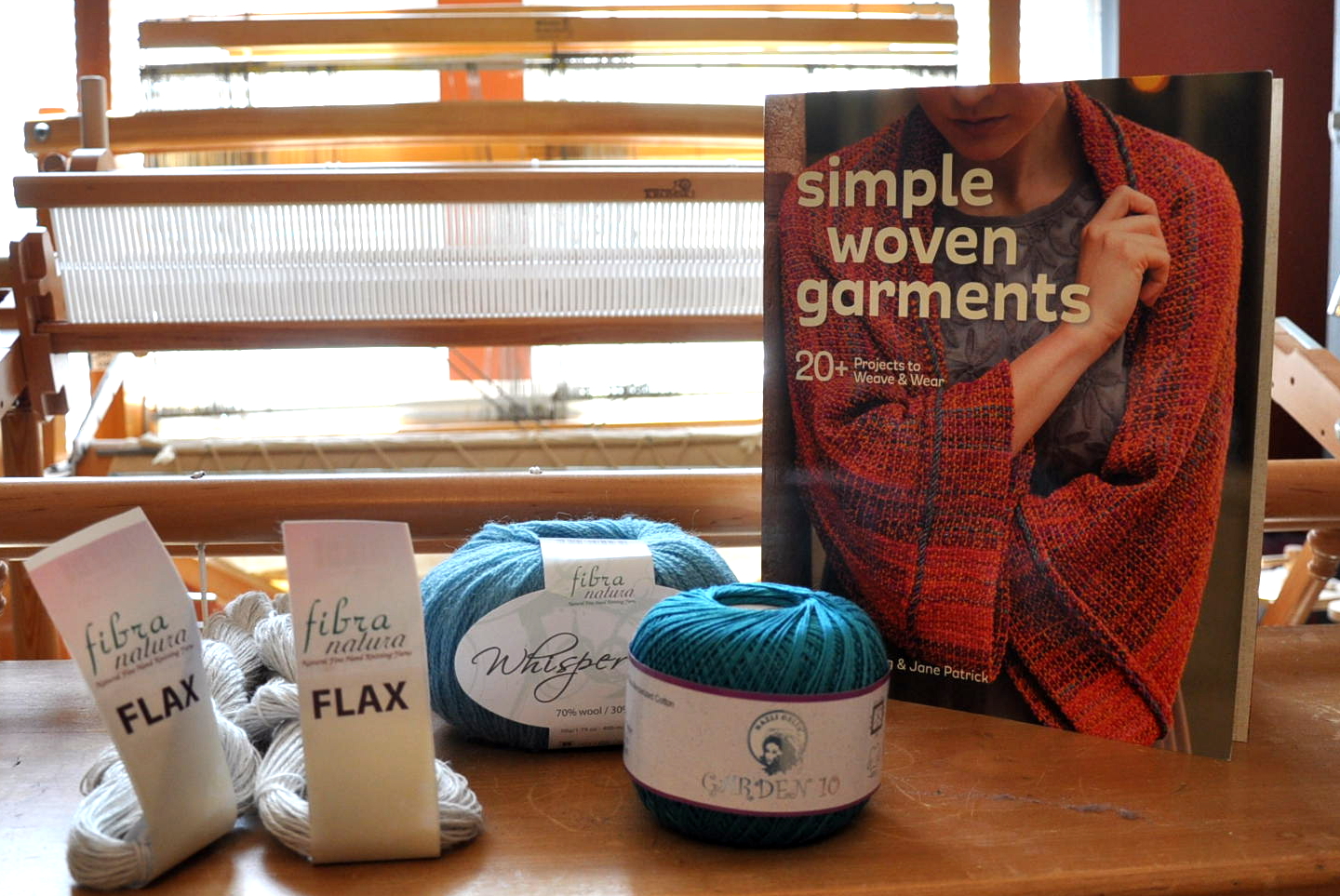 My weft yarn, as you can see, will be Whisper Lace and Garden 10; 1 strand of each held together. Though I love the warm colors in the original project, I tend to be a cool colors kind of person.
It had been long enough since my last warp, that I took a look at my copy of the Weaver's Idea Book (also by the talented and informative Jane Patrick!) for a refresher. There are handy step-by-step photos of single-peg warping in the pages, which is the method I used.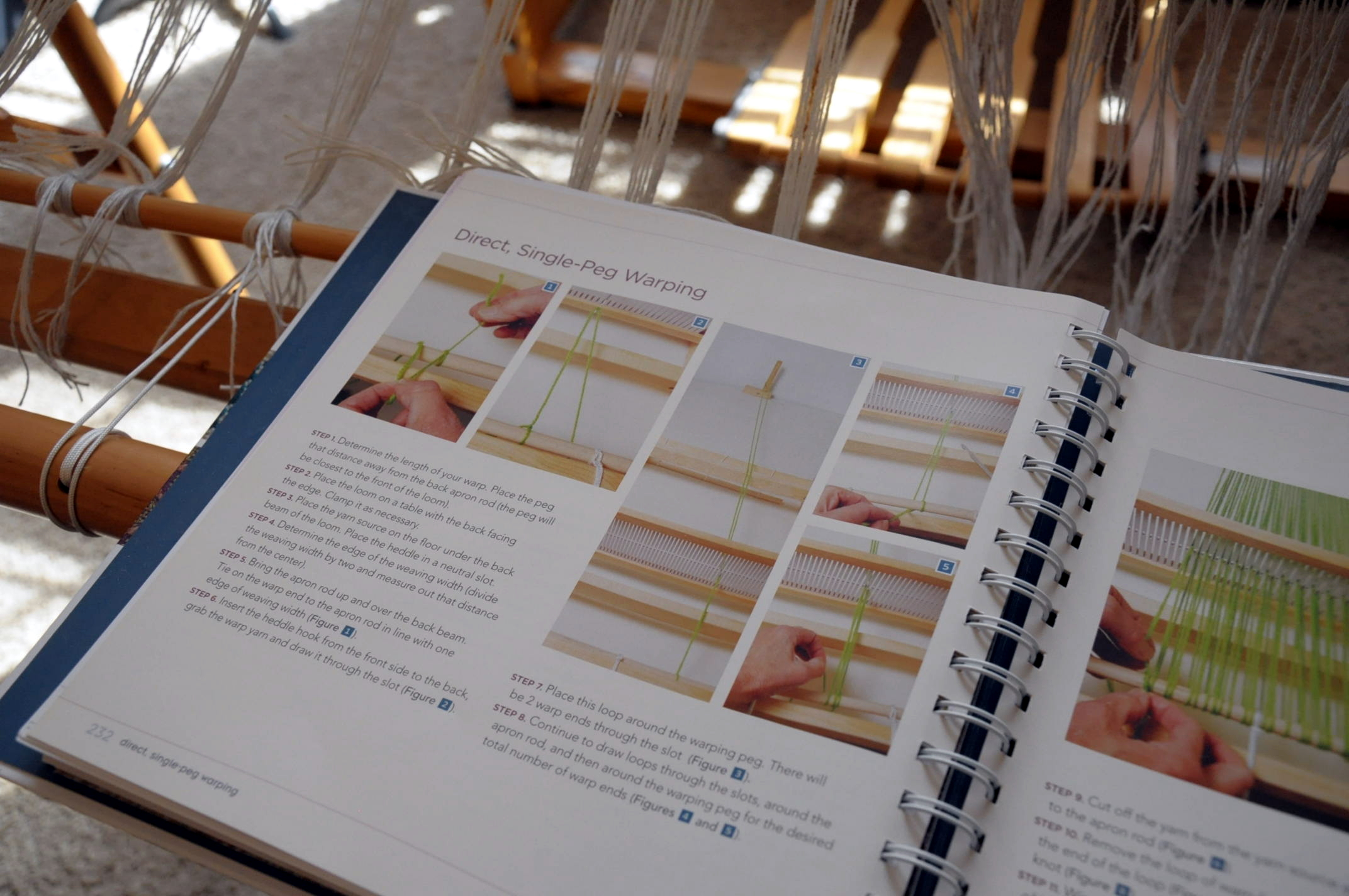 My personal favorite place to clamp my warping peg is to my shaft floor loom, a Fanny LeClerc. It's the only time she every gets used and it makes me sad. Since moving into my current house a couple of years ago, poor Fanny sits looking beautiful in all of her multi-shaft glory, completely unused. Fanny, we will work together again soon, I promise.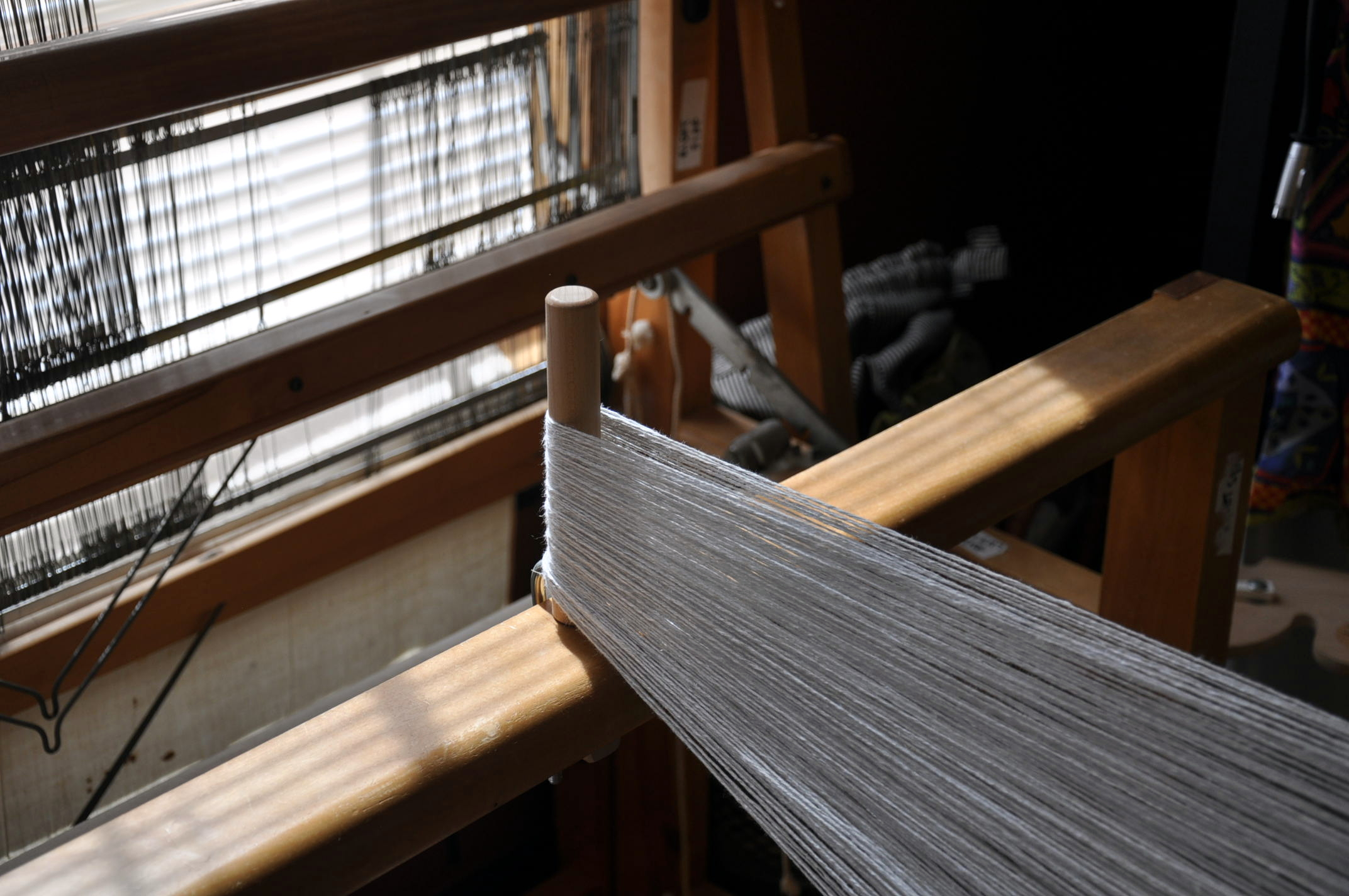 If I clamp the peg to the front beam of Fanny and place my rigid heddle across the room on the other wall, it's typically the perfect distance for a good-sized warp.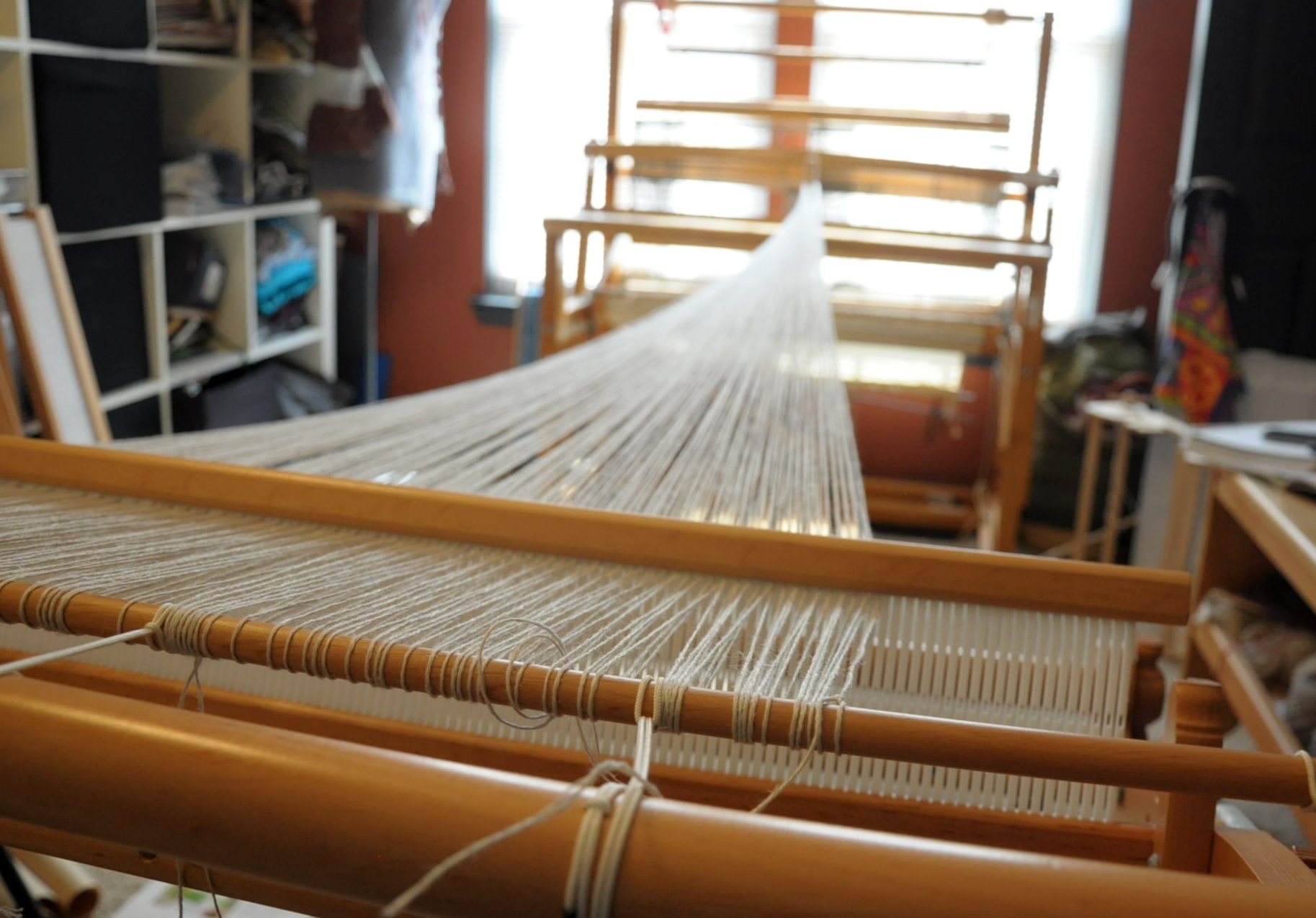 After warping, sleying the reed, and tying onto the front bar, I wove a few picks with waste yarn.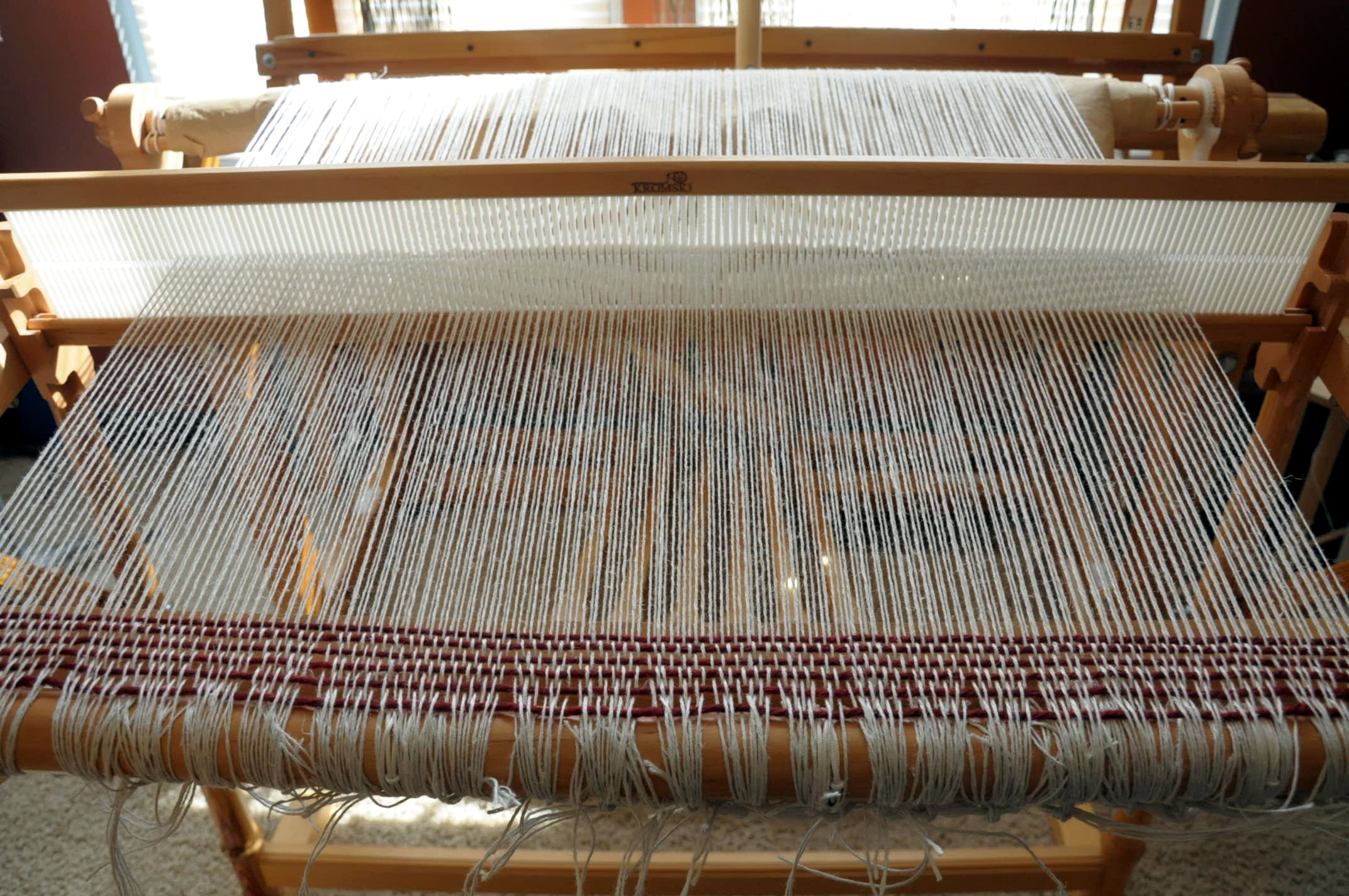 And there is the blank canvas that is a warp. It really does look to me like anything could happen here. That's the fun, right?
Join me next time for the ins-and-outs of weaving on a rigid heddle loom using 2 pick up sticks. Fun times!