It's Free Pattern Friday!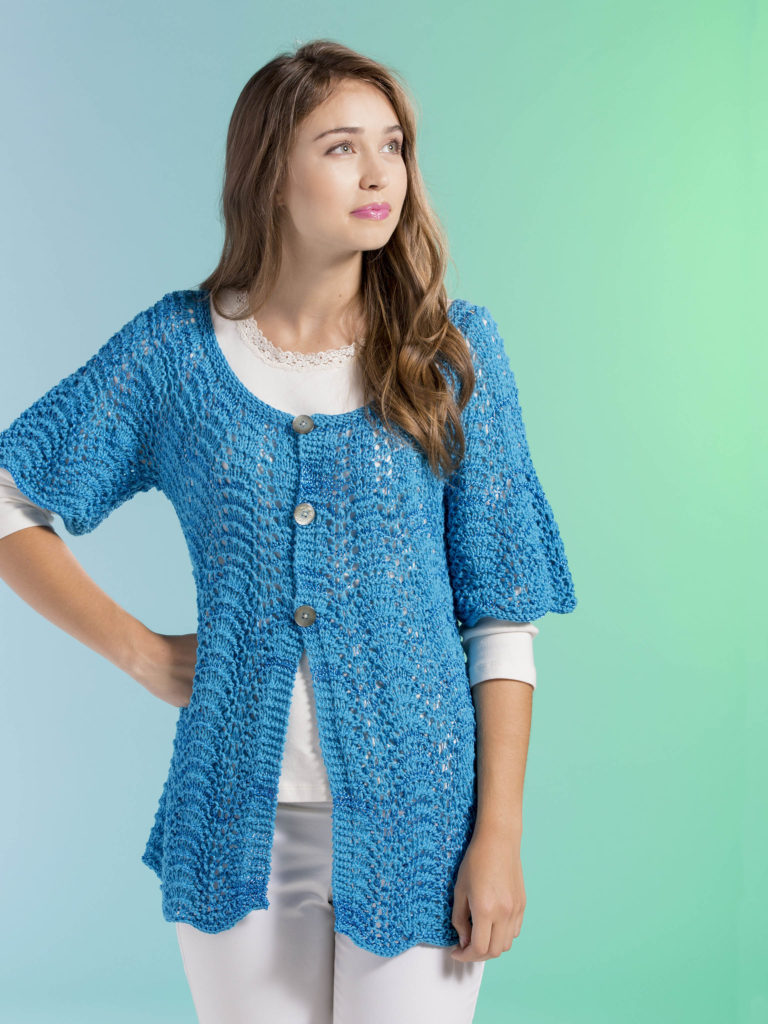 Today, the Waves Cardi in Lumen.
Feather and Fan is a classic for a reason.  It gives motion and texture to an otherwise plain knit.  And in this pattern, the addition of a few well-placed increases gives shape to a lovely cardi.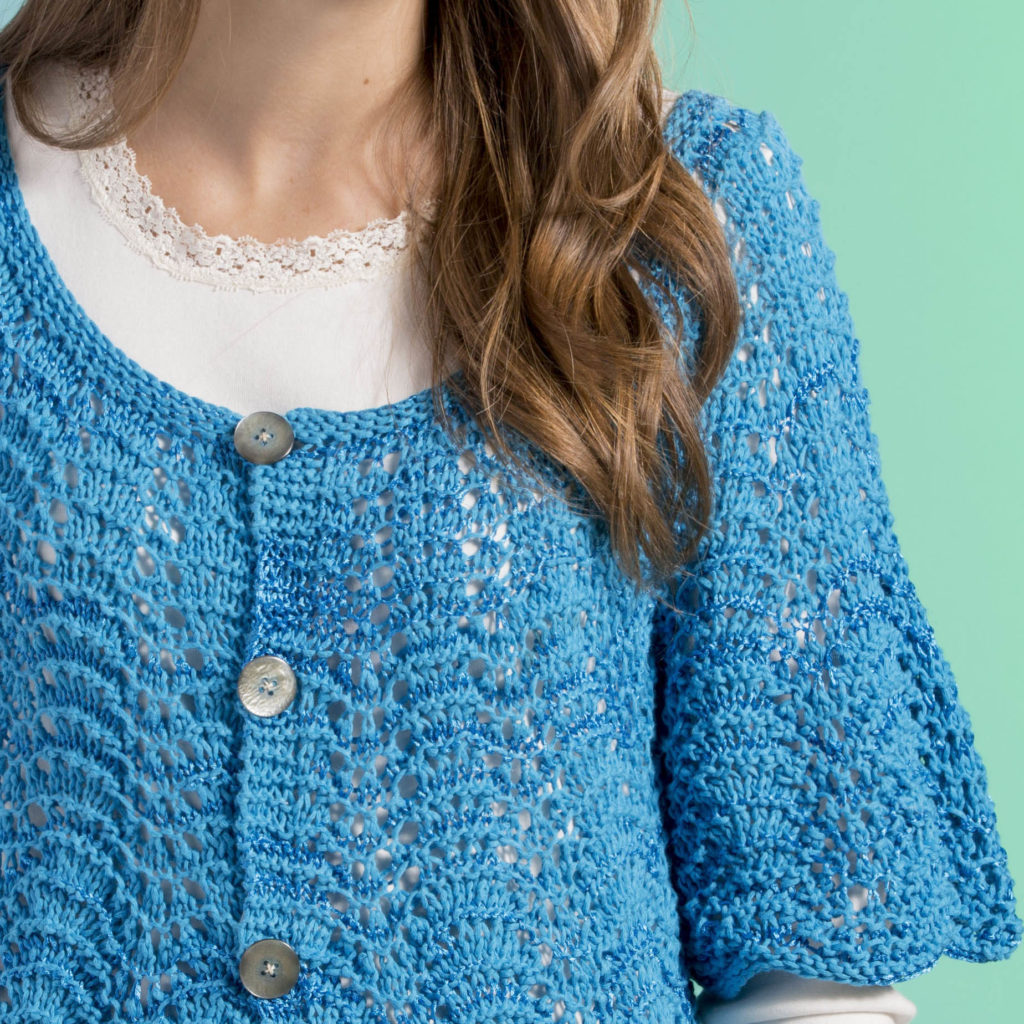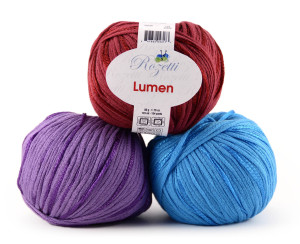 We've chosen Lumen (134yds/50g) for this design because its blend of fibers goes well with open lace to create a great warm-weather piece.  A mix of matte cotton and shiny viscose sections gives this garment a little extra shine to take it to the next level.
We hope you have an uneventful Friday the 13th, and a great weekend!