It's Free Pattern Friday!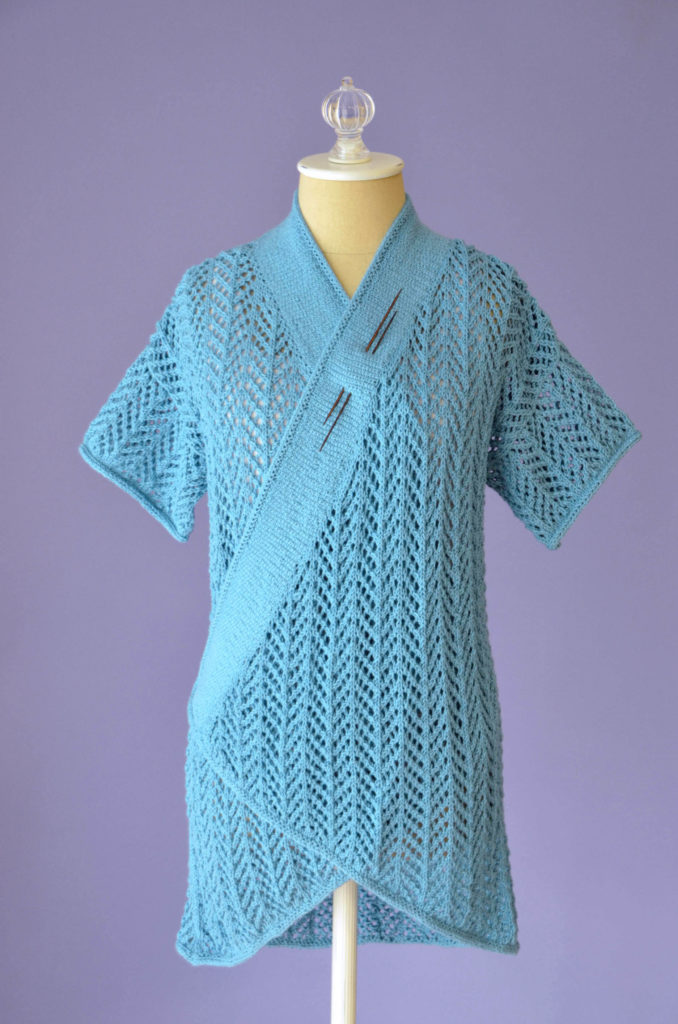 Today, the TNNA Cardi in Bamboo Pop.
Here's how this sweater happened.
"You know what we ought to do at this year's National Needlearts Association Summer Show?  We ought to all wear matching outfits."
"Yes!  And they should all be sweaters in our yarn!"
"Yes!!  And we should make them for the entire show staff!!"
Sometimes we get a little carried away.  But hey, go big or go home, right?  And thus was born the TNNA Cardi.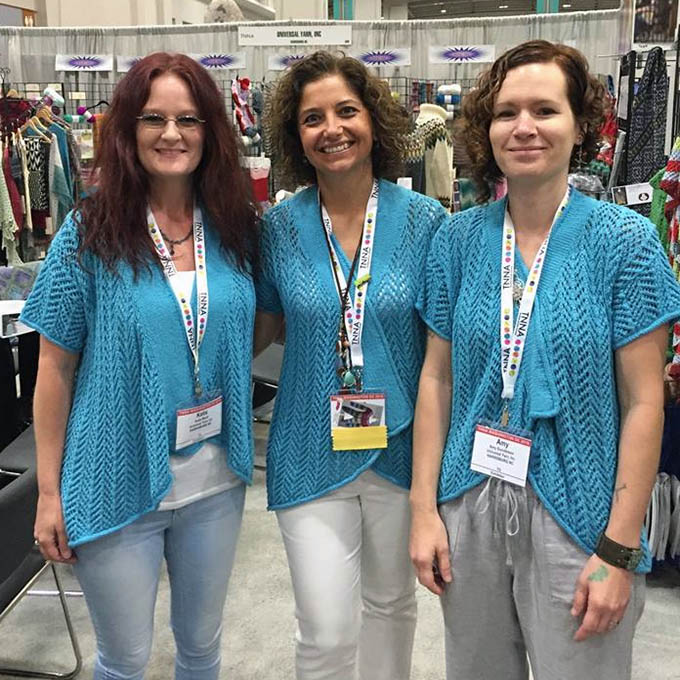 We chose Bamboo Pop (292yds/100g) because it's light and breathable, and we knew it would still look great after a full day of walking around. Amy Gunderson came up with this specific design because she knew what would flatter all of us.  Not just our Universal family, but the kind folks helping to run the show.
In the end, I believe we were able to provide a cardi to everybody who wanted to wear one.  We got such a kick out of seeing so many folks running around in Bamboo Pop.  This was a fine looking bunch of people!
There was a great response to this sweater, and why not?  It's cool, comfy, and good looking.  Obviously, this needs to be a free pattern, because everybody needs one of these.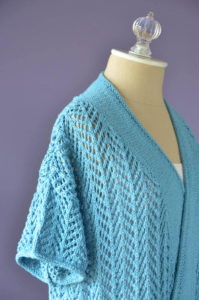 This cardi is worked from the top down and seamed.  The pattern calls for US Size 3 (3.25 mm) 32" circular for the lace body, and US Size 5 (3.75 mm) 32" circular for the linen stitch edging, since linen stitch tends to pull in.  An i-cord edging adds a finished look.
Pin it closed or wear it loose – you'll look fabulous either way.
Happy knitting!