It's Free Pattern Friday!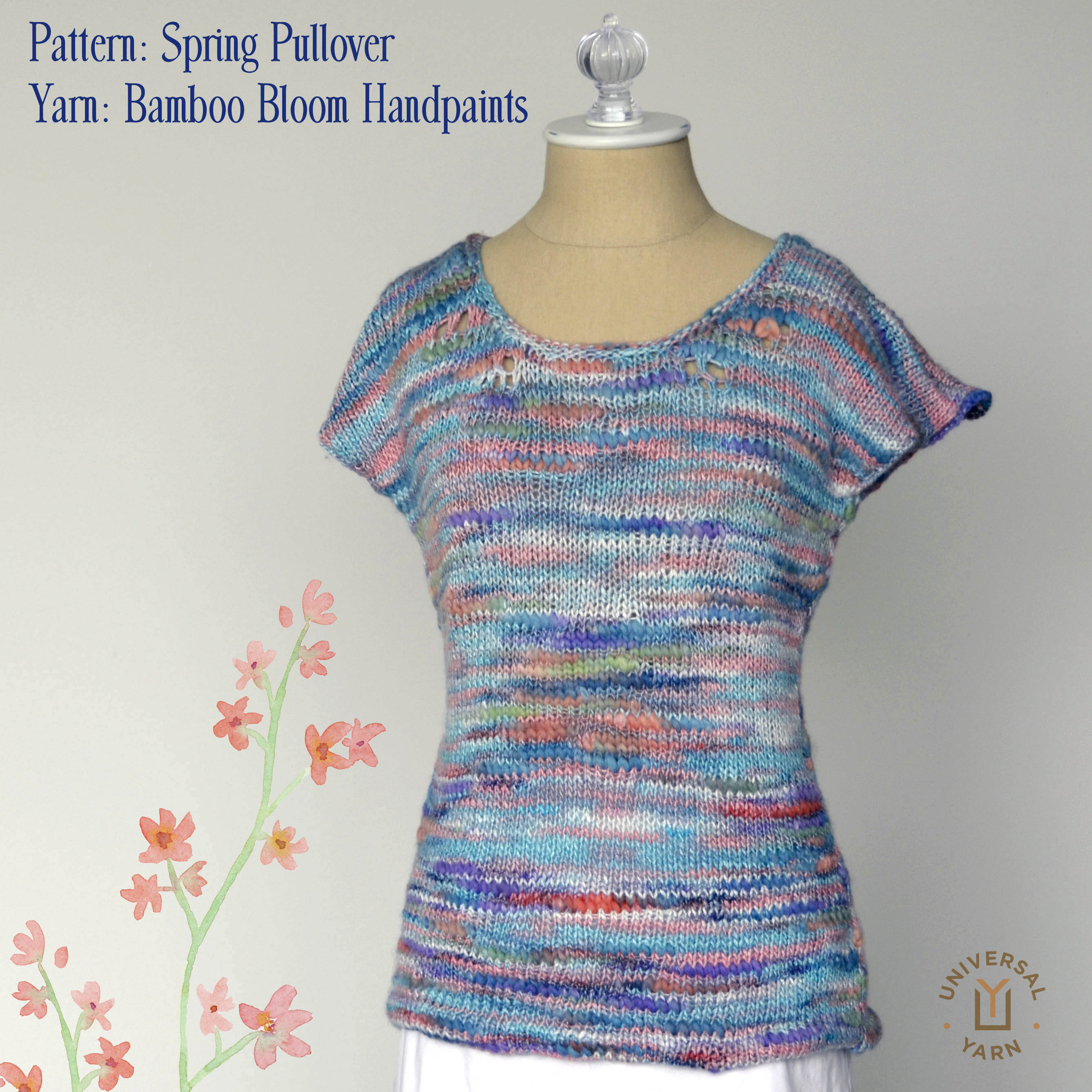 Today, the Spring Pullover in Bamboo Bloom Handpaints.
What a great look for Spring, eh?  Cap sleeves, open neckline, and some lovely waist shaping for a more polished look.
You can juuust see the double eyelets accenting the neckline.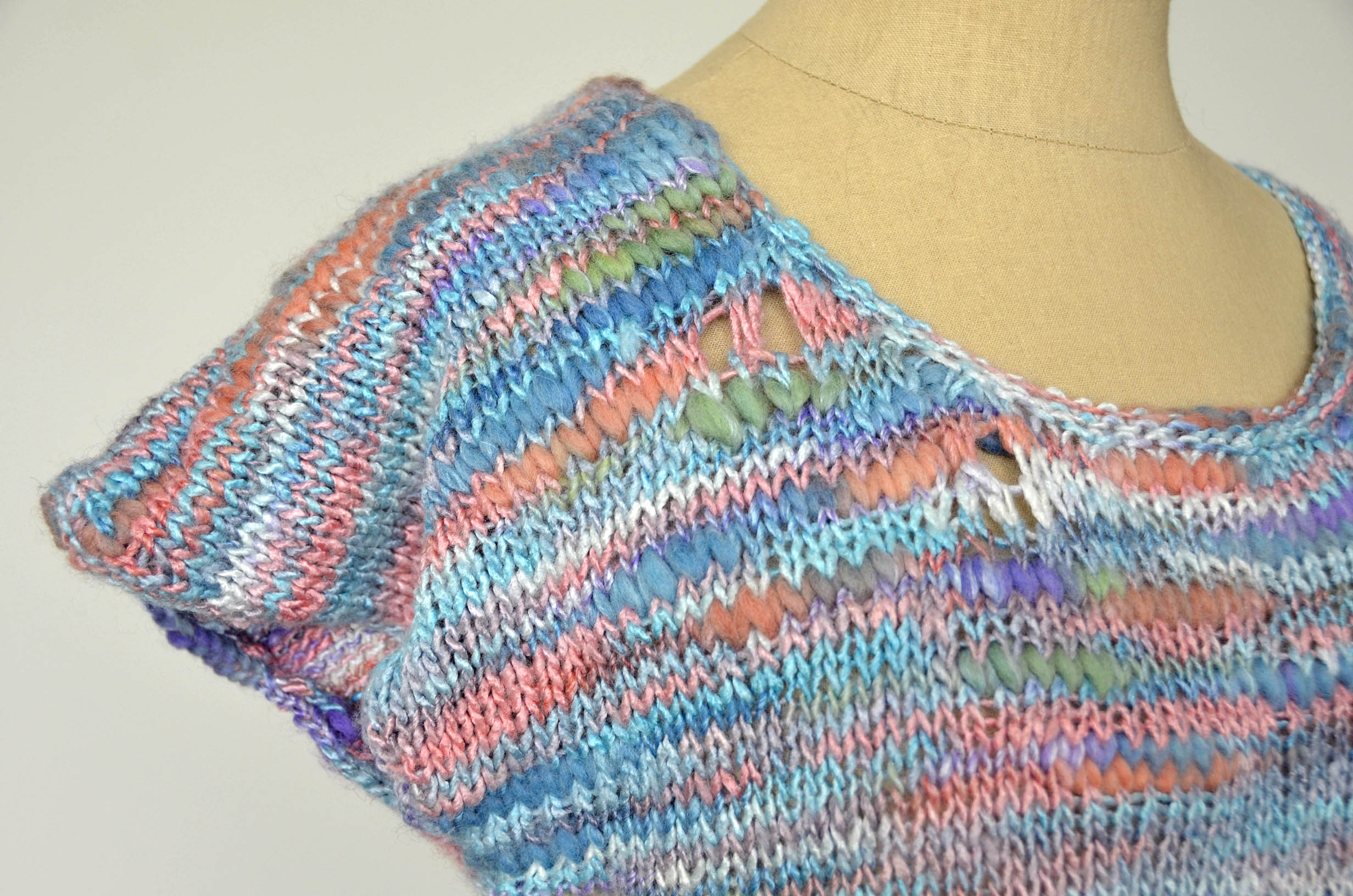 This pattern is knitted flat.  Turn the hem up and stitch it to the inside for a nice non-rolly stockinette edge.   This is a great piece for warm weather, and the bright colors of Bamboo Bloom Handpaints really help set a bright mood.
We hope you find something colorful and fun to do this weekend.
Happy knitting!