It's Free Pattern Friday!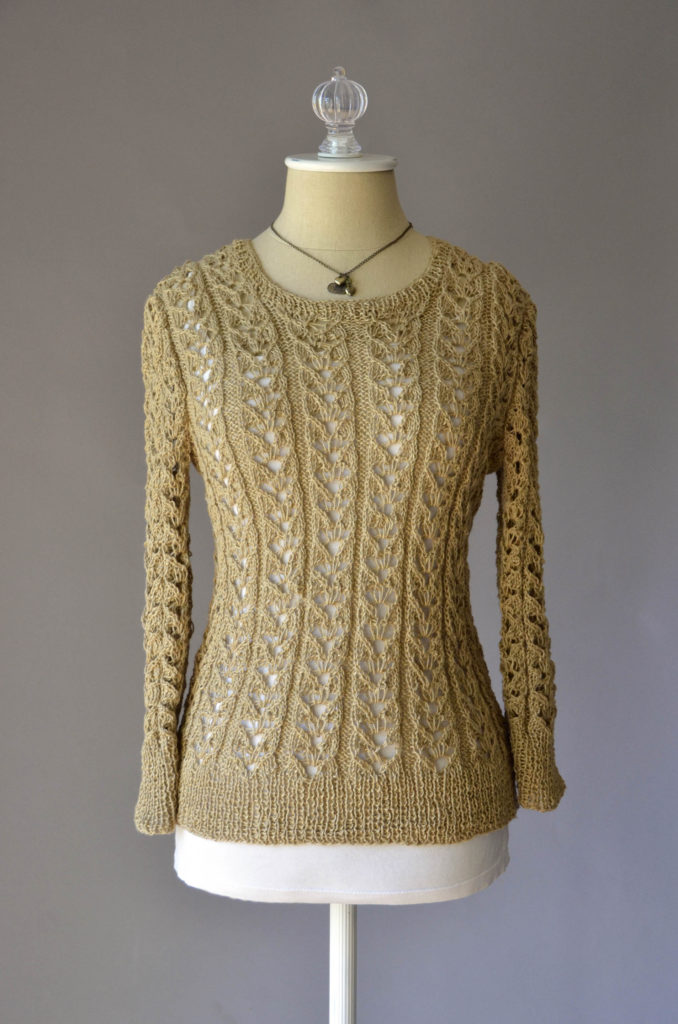 Today, Just Breathe in Flax.
Having a hard time with these hectic days?  Facebook feed full of politics?  Us too.  But you know what? It's going to be okay.  Here's what we're going to do.
Take a deep breath, from all the way down in your belly….  then let it out.  Feel the tension drain away.  Repeat as necessary.  If you need a little technical help, close your door and take two minutes at calm.com to relax.
Here's what else we're going to do.  We're going to push aside the needs of others, just for a while, and we're going to hit the LYS.  We're going to chat with the staff, walk the aisles and touch the yarn, and walk out with enough yarn to make something beautiful.
And that's where this top comes in.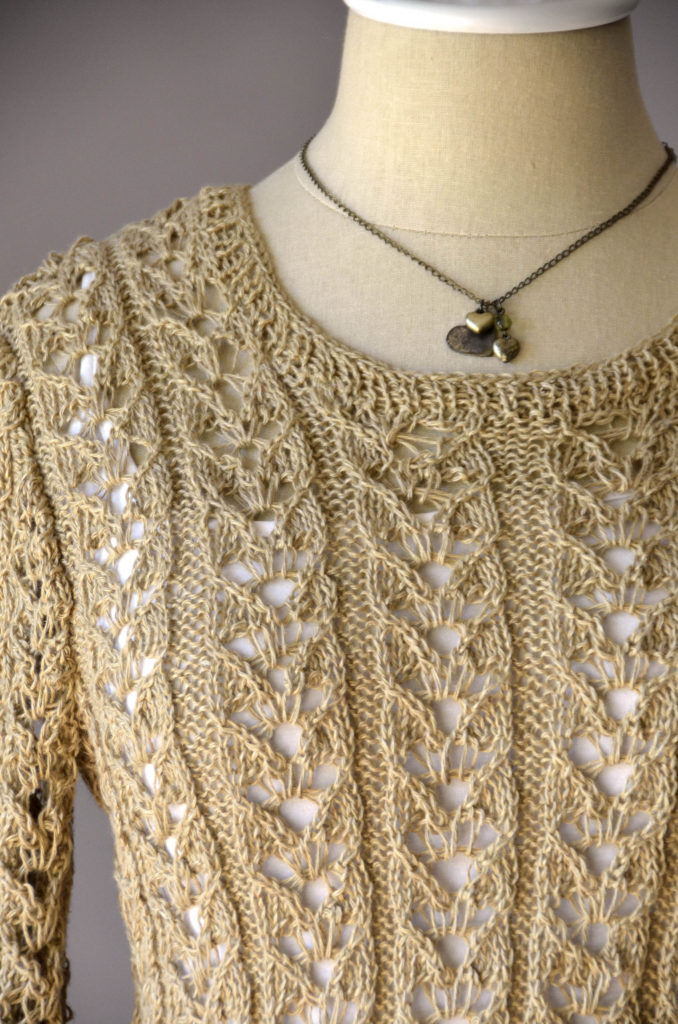 Just Breathe is made in 100% linen Fibra Natura Flax (137yds/50g) in color 105 Natural.  Flax softens with each wash, making this a top that will get more and more comfortable with time.  The six-row horseshoe lace pattern will require some mindful attention, but not so much that you frown in frustration.  Just enough to keep you focused on the moment.
Make a little time away from the worries of the world to knit.  Your rewards will be a feeling of refreshment, and a beautiful, versatile lace pullover that will be a favorite for a long time to come.
Happy knitting.