It's Free Pattern Friday!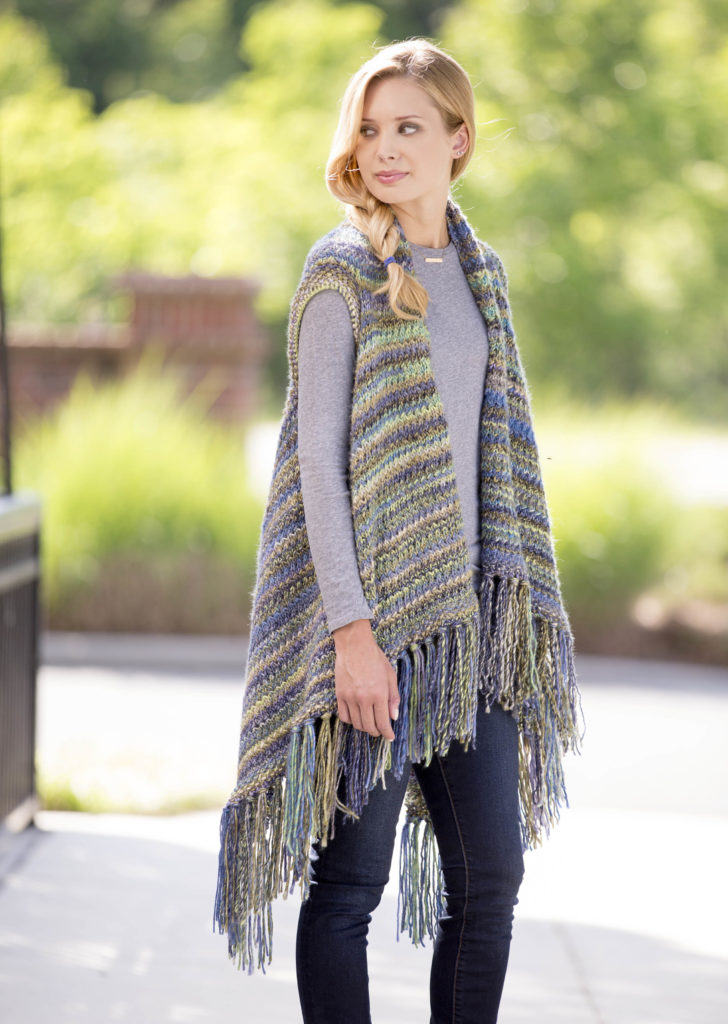 Today, the Special Twist Vest in Classic Shades Frenzy.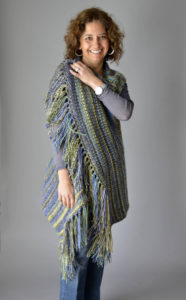 The nice thing about having a sales manager who also knits and crochets is that a) she knows what crafters want, and b) sometimes she turns up at the office with amazing designs that we can convince her to share.  Here's Yonca in one of her latest, The Special Twist Vest.  It's another great example of letting the yarn do the colorwork.  Classic Shades Frenzy (158yds/100g) has enough variation that the piece shows soft stripes, not rigid ones.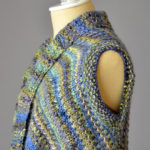 When I saw this from afar, I thought it might be crochet, but it is in fact knitted.  Even better, it's knitted in one big piece!  Start at one edge and work sideways, then bind off for the armholes.  On the next row, cast on across the bound-off stitches and keep knitting in pattern until you reach the next armhole.  After you're done, go back and pick up the armhole stitches to add the seed stitch border.  Then fringe it!  A dramatic garment, particularly considering it's essentially a big rectangle.  Well done, Yonca!
We hope you have a fabulous weekend.  Happy knitting!