It's Free Pattern Friday!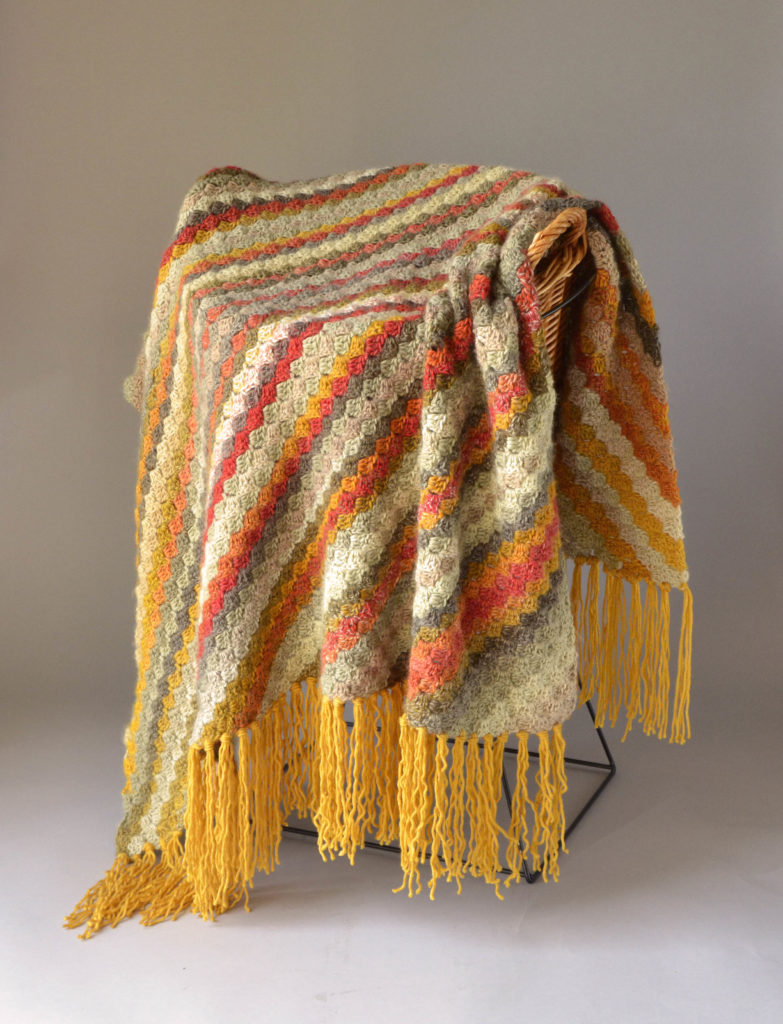 Today, the Corner to Corner Throw in Classic Shades.
We are so, so lucky to work with so many amazing LYSes.  Case in point:  we can enjoy the talents of  Alice Gossette and Kat Koeller of The Thankful Ewe in New Bremen, Ohio.  This dynamic duo have appeared here before, with the free Summer Shawl in Bamboo Pop.  They've graciously shared this design with us as well.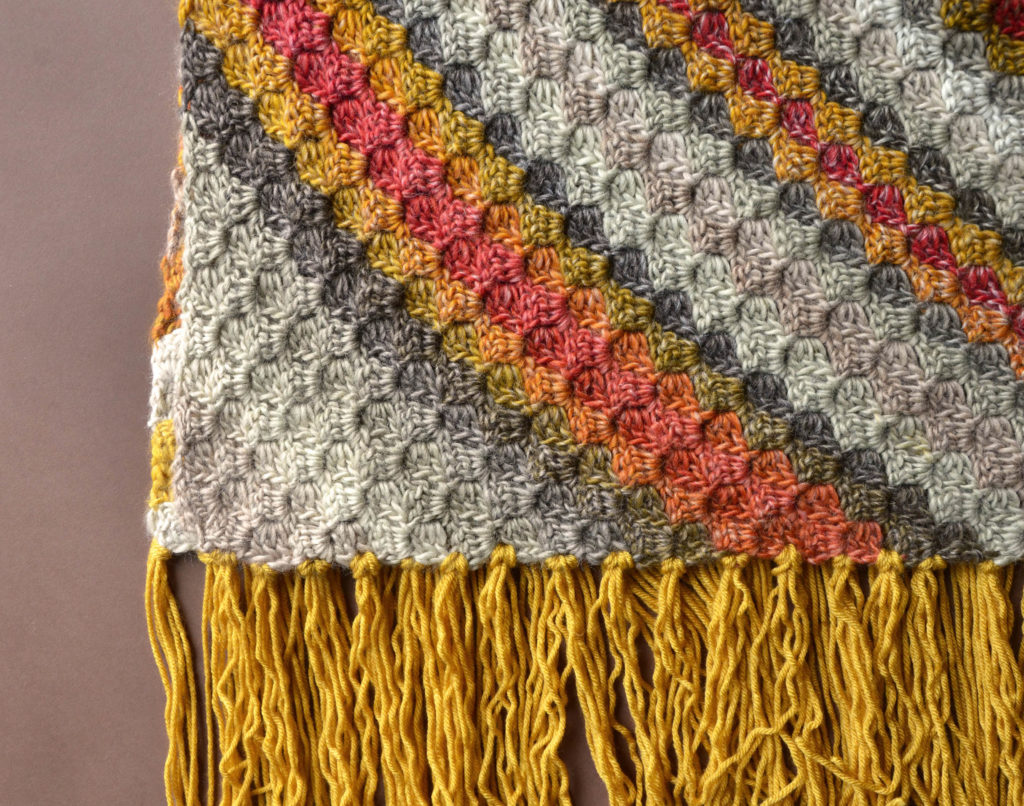 It's called the Corner to Corner Throw because it's crocheted… wait for it… corner to corner!  We love how they coordinated Classic Shades 731 Natural Glow with solid Uptown Worsted in 328 Dijon for the fringe.  It's a great choice that takes the throw up a notch.
Working corner to corner means that the bands of color change height as the rows lengthen and shorten, an excellent use of self-striping yarn.  It's a simple way to give even more interest to an already striking pattern.
We hope you find time to work on something beautiful this weekend, either for yourself or for someone you love.
Happy crafting!