It's Free Pattern Friday!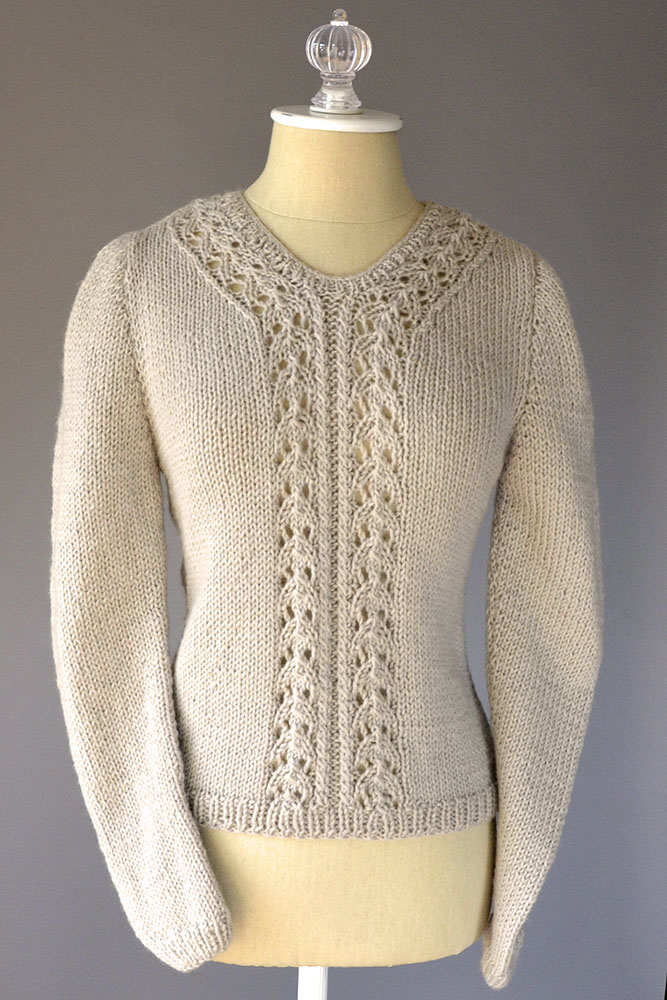 Today, the Interlacement Sweater in Deluxe Worsted.
The weather's cooling down, and you know what that means.
At last!  Sweater weather! Who doesn't love sweater weather?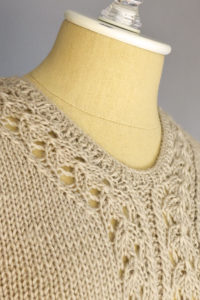 Well, we have something pretty and polished for you.  The Interlacement Sweater is designed for our Deluxe Worsted 100% wool (220yds/100g), which means it would work equally well in Deluxe Worsted Superwash or Deluxe Worsted Tweed Superwash if you're looking for something you can toss in the washing machine.
Knitted flat and seamed, this pattern is written and charted and contains a schematic.  The lace inserts are right and left twists – no cable needle required.
We hope you enjoy this lovely project, and that you get to enjoy the Autumn breeze at least once this weekend.
Happy crafting!