Hi, Cable Crossers! How's it stitchin'? If you're not already knitting along with us during our Deluxe Cable Collection fun times knitalong, you can learn more by reading previous blog posts here, viewing the collection here, and joining our Ravelry group here.
Today I'm going to talk about a topic that drives many a knitter craaaazzzy: increasing in pattern. I touched on  this topic during our Rocked knitalong last year. You can read that blog post here.
Why are patterns written with the confusing instructions of "maintain increased stitches in pattern" or other similar sounding garble? Well, there are a couple of reasons I do this in some patterns:
In my example below with the Greensboro Cardigan, I could have had the pattern running only up the center part of the sleeve and had the sides of the sleeve worked in stockinette or reverse stockinette. This would have made "maintaining increased stitches in patter" much easier. But I didn't want to do that here. I wanted this sweater to have an all-over cable and rib patterning, gosh darn it.
If I was writing a pattern for only one size, I could easily explain in detail how each newly incorporated stitch should be treated. But when writing a pattern for 5-6 sizes, this is tough to do and keep the pattern a reasonable length.
As you may recall, Jannie (a new knitter here in the office) decided to knit the Greensboro Cardigan.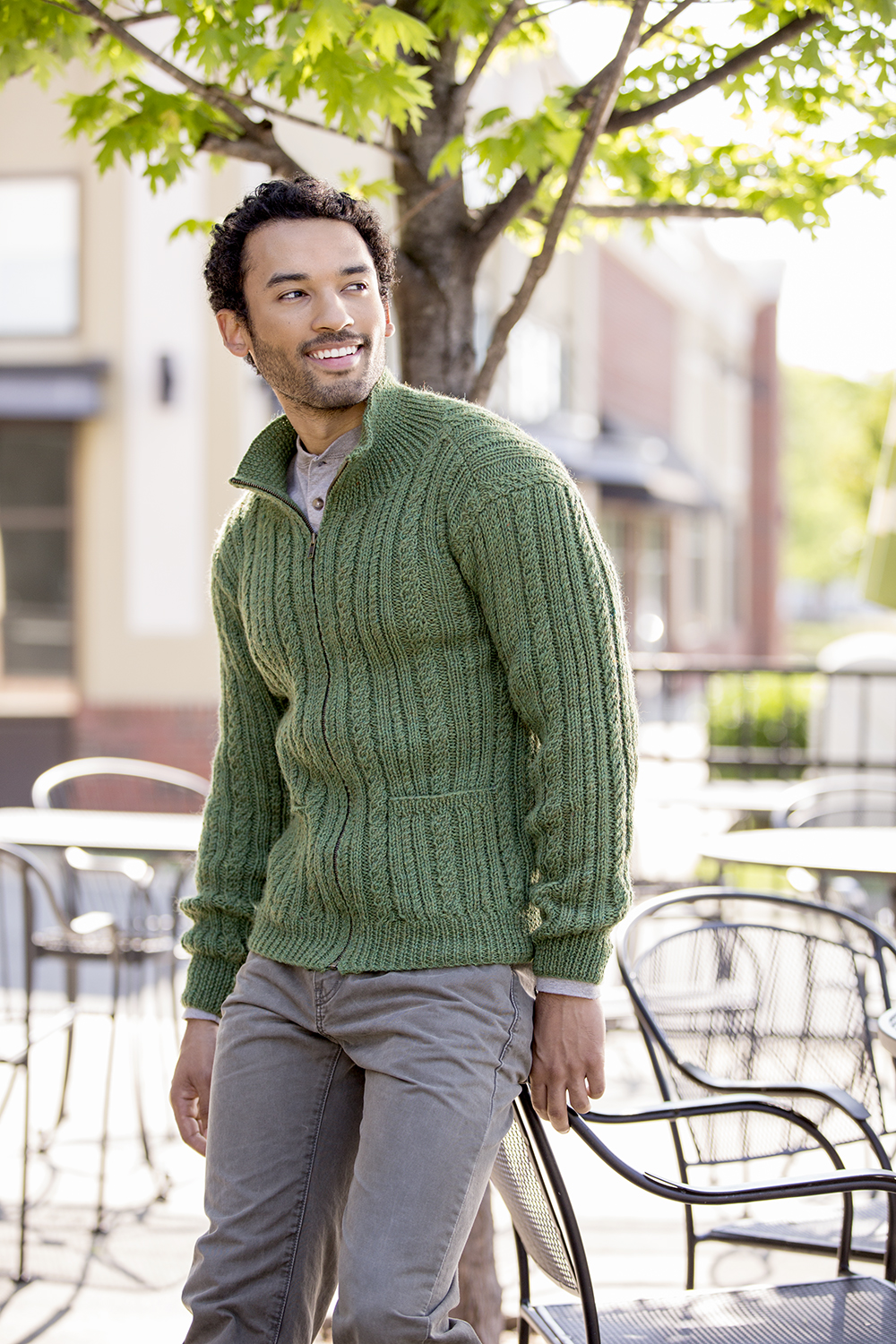 She did a little swatching, and then cast on for her sleeve, shown below: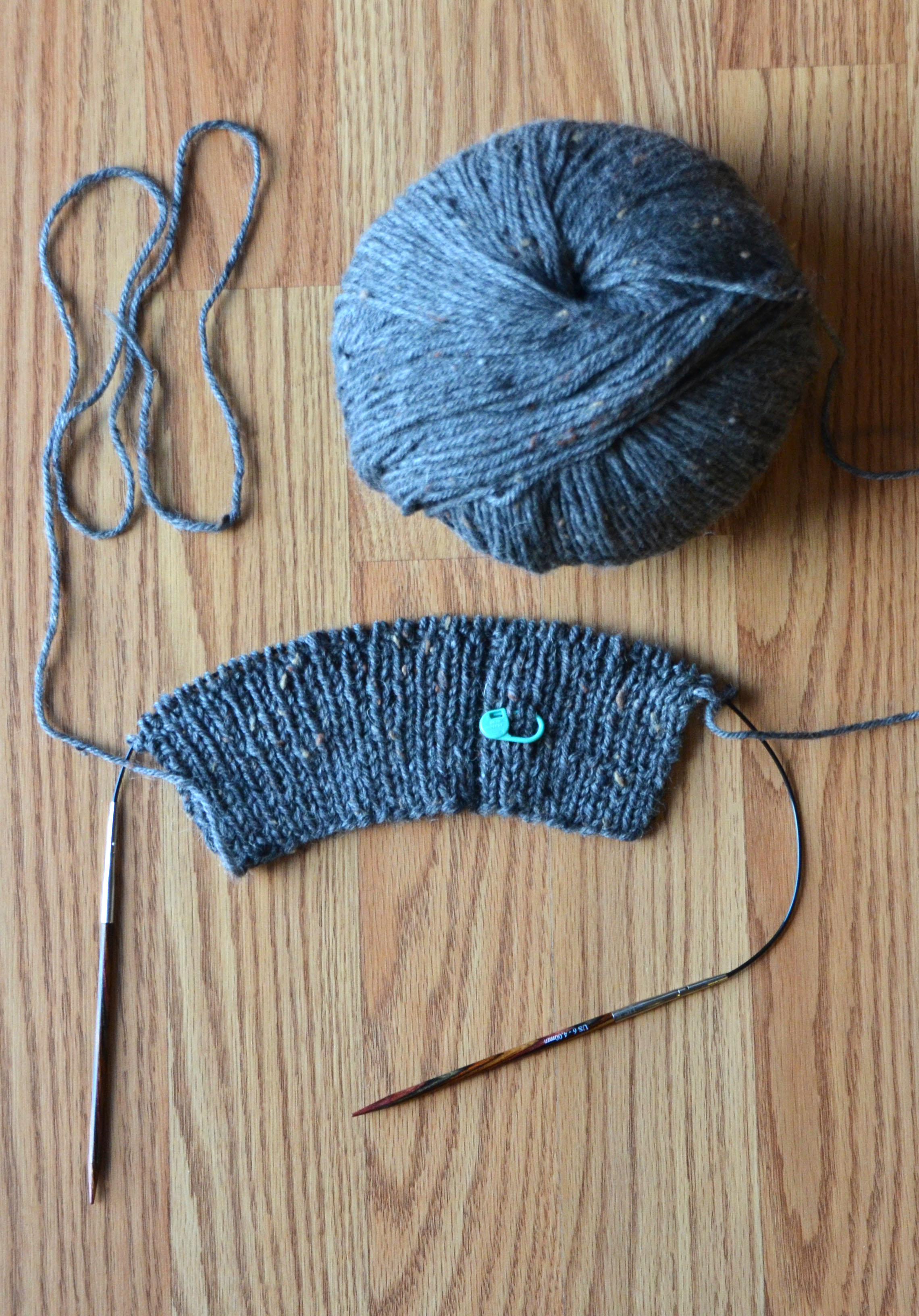 Now that she's done with her cuff ribbing, it's time to move onto the pattern. Because Jannie is doing all kinds of new things with this project (making a garment, reading charts, doing twisted crosses), I didn't want to add increasing in pattern to the mix. So I made her a special chart for her sleeve that shows all of the increases.
Here is what the chart looks like in the pattern: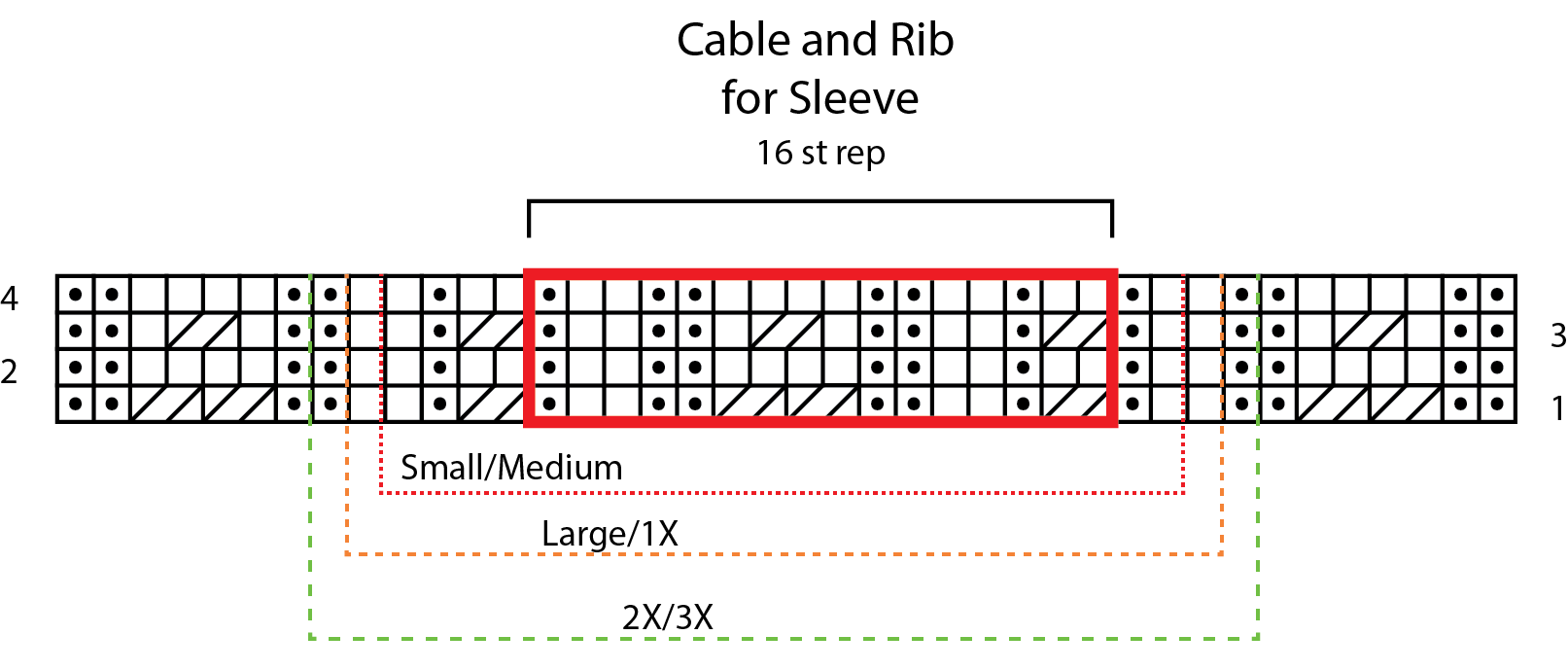 The chart shows you the pattern repeat, and where to begin and end for your size. Once the increases begin, you must incorporate these new stitches into the already established cable and rib.
I've found that for some knitters, the idea of doing this just clicks. After learning a new stitch pattern, they've memorized it enough that intuitively they know what the next stitch should be. Of course this will depend on the complexity of a stitch pattern, as well.
With other knitters, it's a struggle to wrap their head around. It's just the difference in how our brains visualize and process. If you're in the second group – don't fret. You can do what I did for Jannie – make yourself a custom chart.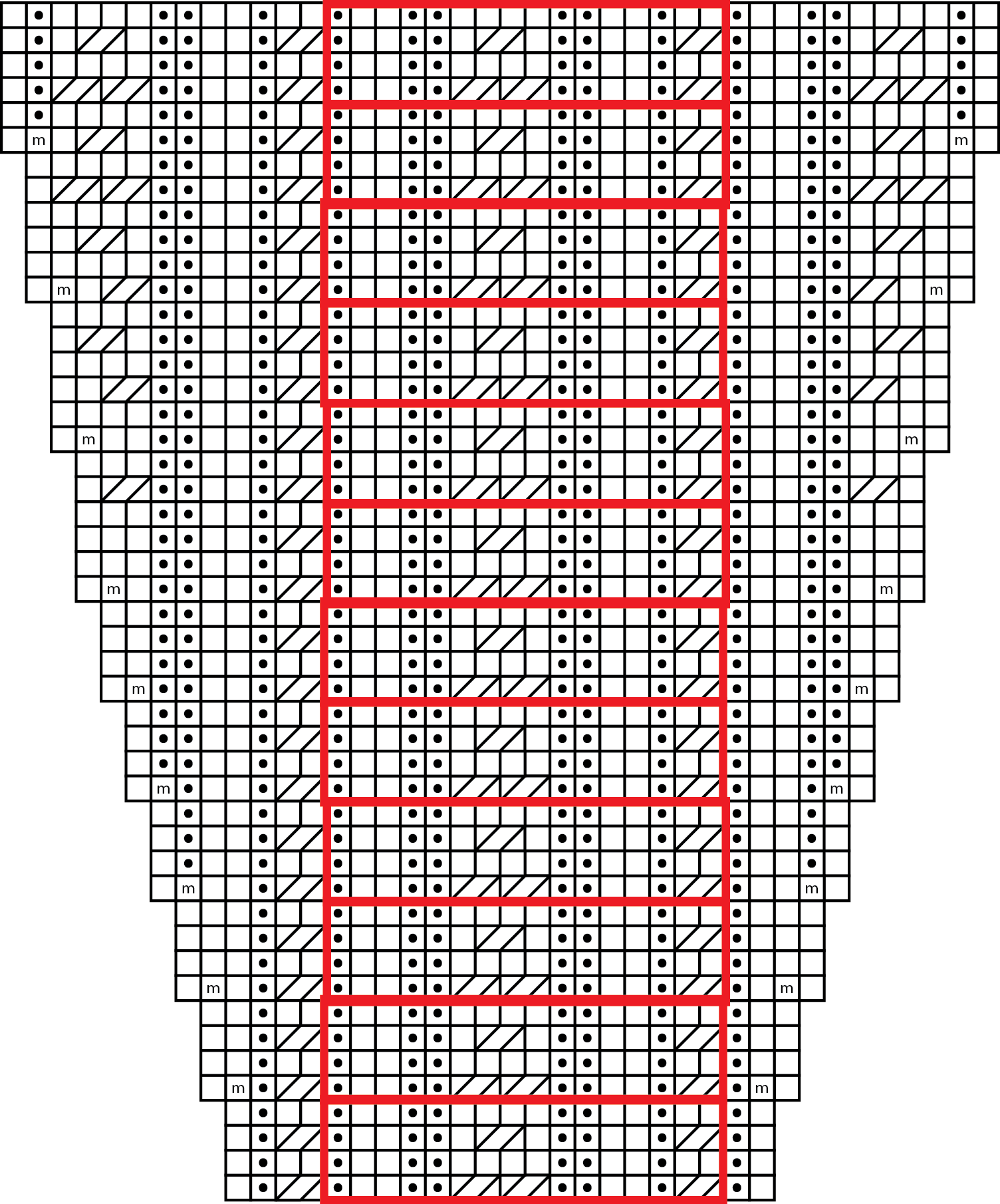 If you don't have a graphics program or know how to make charts like this, it's okay. You can do it by hand on graph paper. You can even use a spreadsheet program to make charts. After all, we're just talking about a bunch of symbols inside of squares.
Happy cabling!