Greetings from Stitches Texas!  We're having a blast in booth 517, talking to crafters and, okay, maybe doing a little shopping of our own.
However, we want to share something else with you.  While we're at Stitches Texas, we're showing our knockers to the world!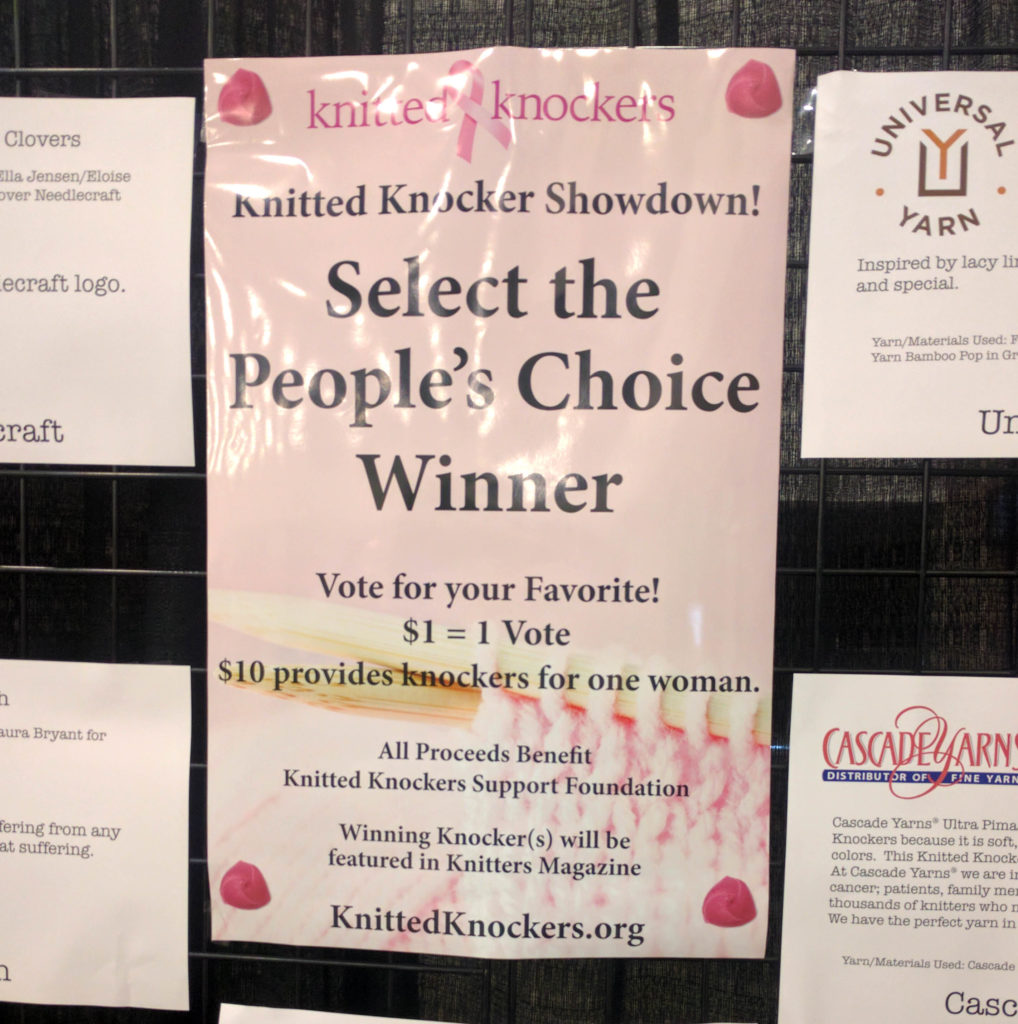 We speak, of course, of knitted knockers, which we made to support knittedknockers.org.  It's a great organization dedicated to providing knitted prostheses to women who have lost a breast to cancer.  For this contest, each vote is one dollar, with proceeds benefitting the organization.  It's a creative way to help people in need.
We entered two pairs in the contest.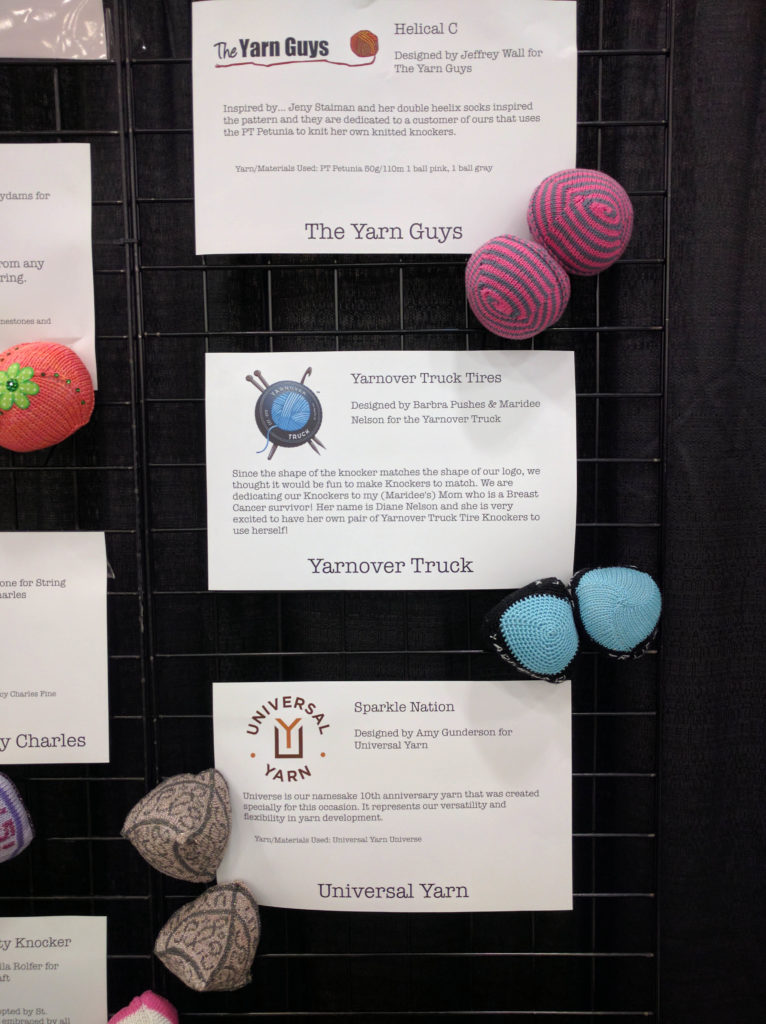 First, Sparkle Nation!  Designed by Amy Gunderson, these use our 10th anniversary yarn, Universe.  There's a "best branding" category, so we made sure to brand these knockers.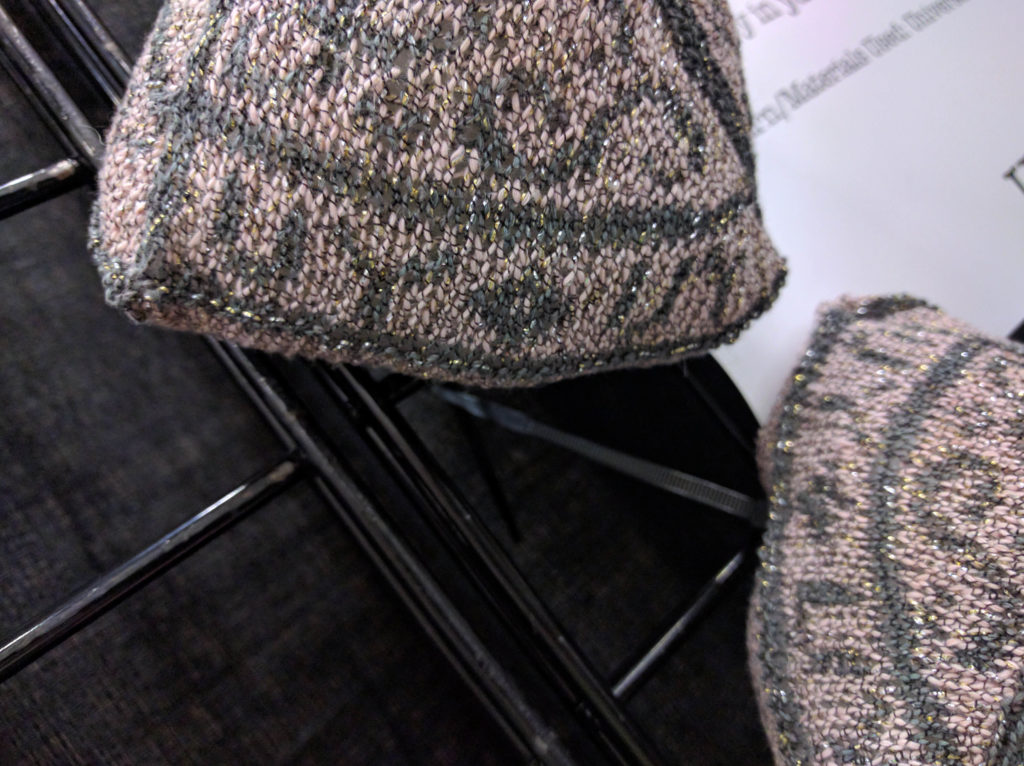 Amy put a little "UY" at the base.  We love these fancy sparkly numbers.  Frankly, we'd put our knockers up against anybody else's any day of the week.
But those aren't the only pair we've got on display!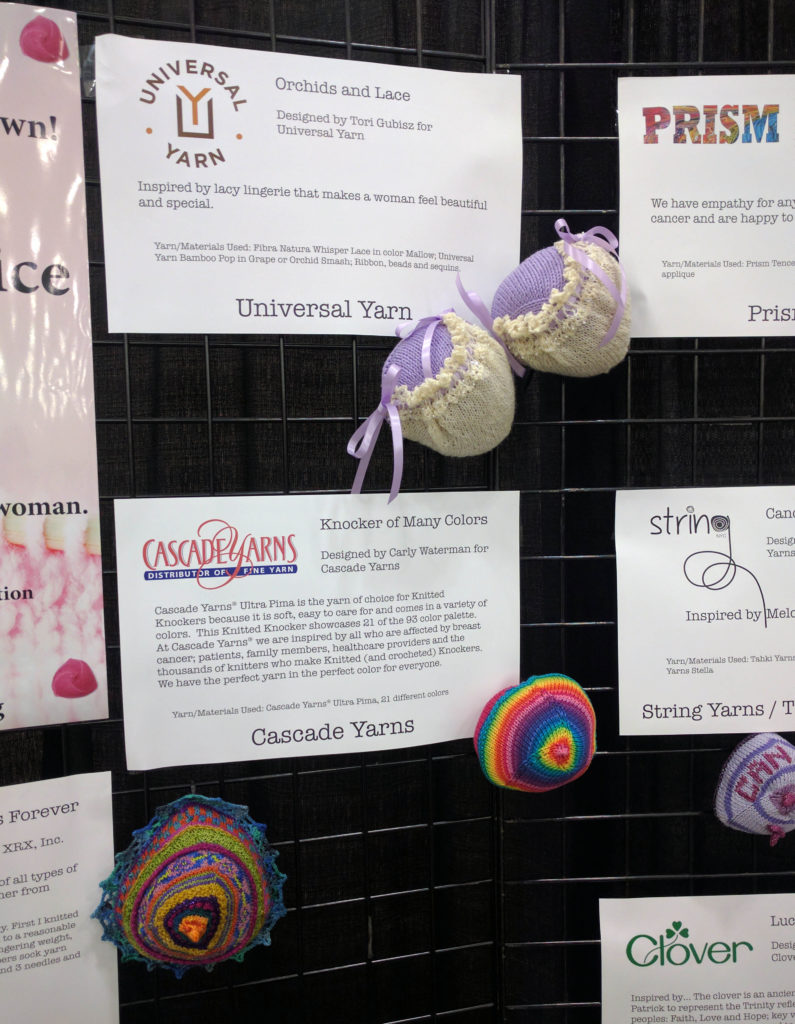 Designer Tori Gurbisz is new to our team, but has instantly fit right in with the Universal family.  She designed a pair in Bamboo Pop, complete with frilly Whisper Lace lingerie.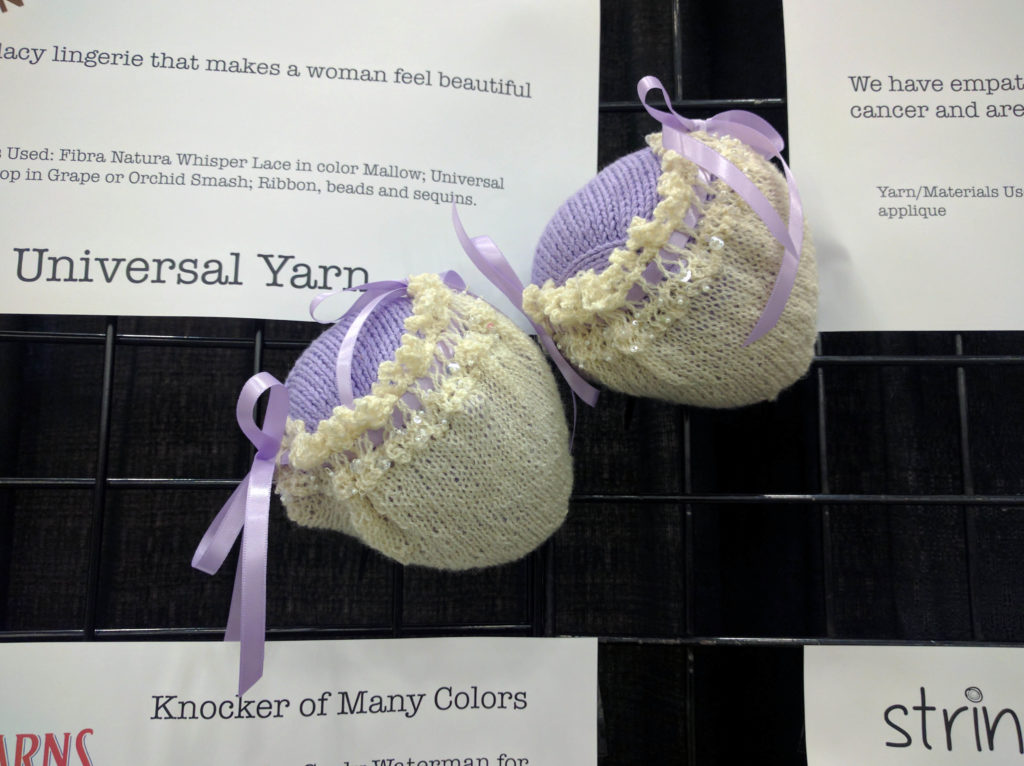 Tori used her pair to make the point that every woman deserves to feel beautiful.  The ribboned lace is symbolic of that.
If you're at Stitches Texas and feel like judging peoples' knockers, go by the wall and see what's front and center.  Our knockers could always use support, but however you vote, it's all for a good cause. There are some truly bodacious entries and more than a handful really stand out and demand attention.
If you're interested in helping, visit http://www.knittedknockers.org for patterns and more.
Happy knitting!