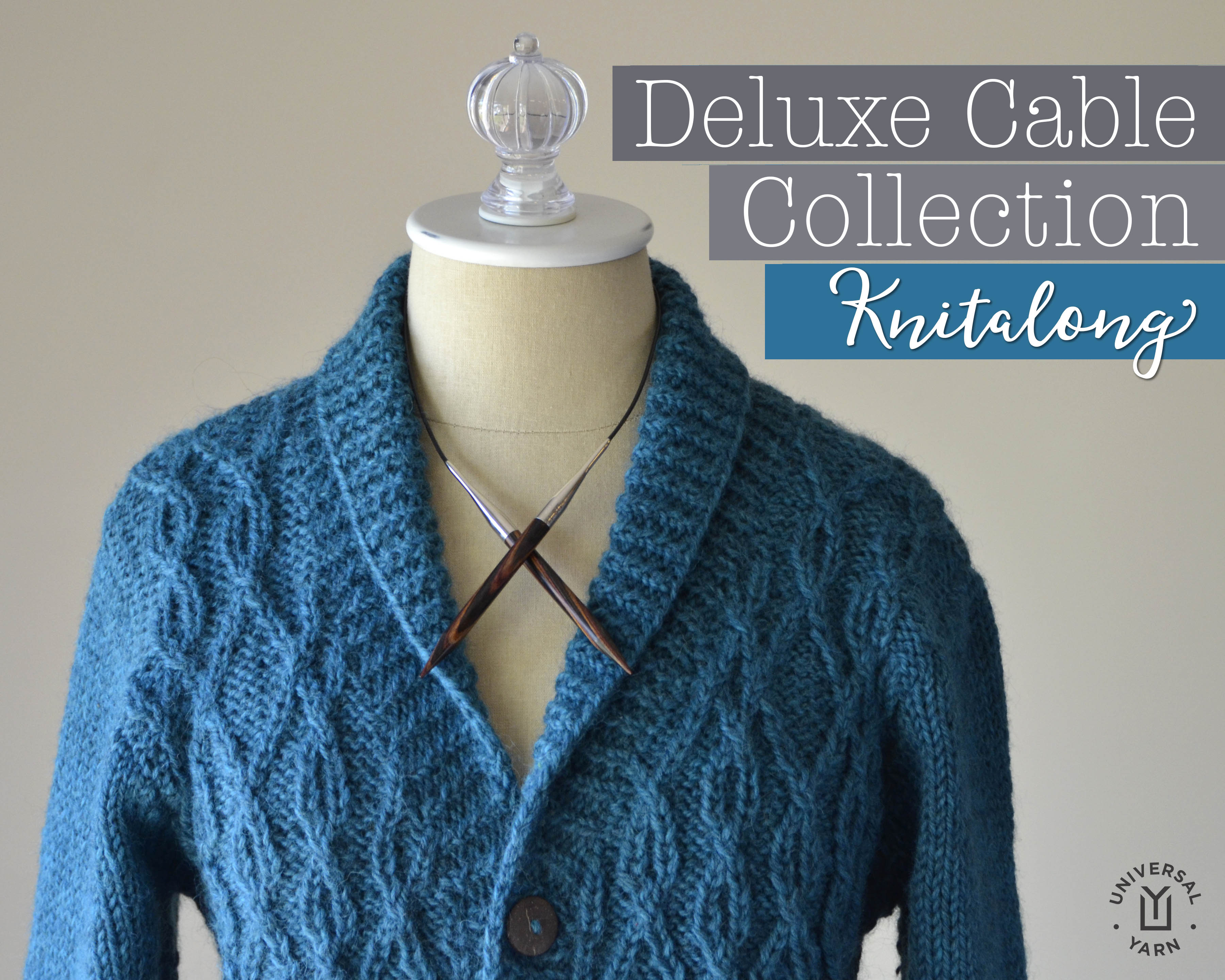 If you're not already knitting along with us during our Deluxe Cable Collection fun times (!) knitalong, you can learn more by reading previous blog posts here, viewing the collection here, and joining our Ravelry group here.
Today, a brief update from Heather, who is knitting Tillery Socks from the collection.
Heather is no stranger to sock knitting, and she knows she maaaayy have a tendency to get bored after the first sock. That is why she's knitting her socks two at a time on a long circular needle. It's the best SSS (second sock syndrome) buster I've found, too.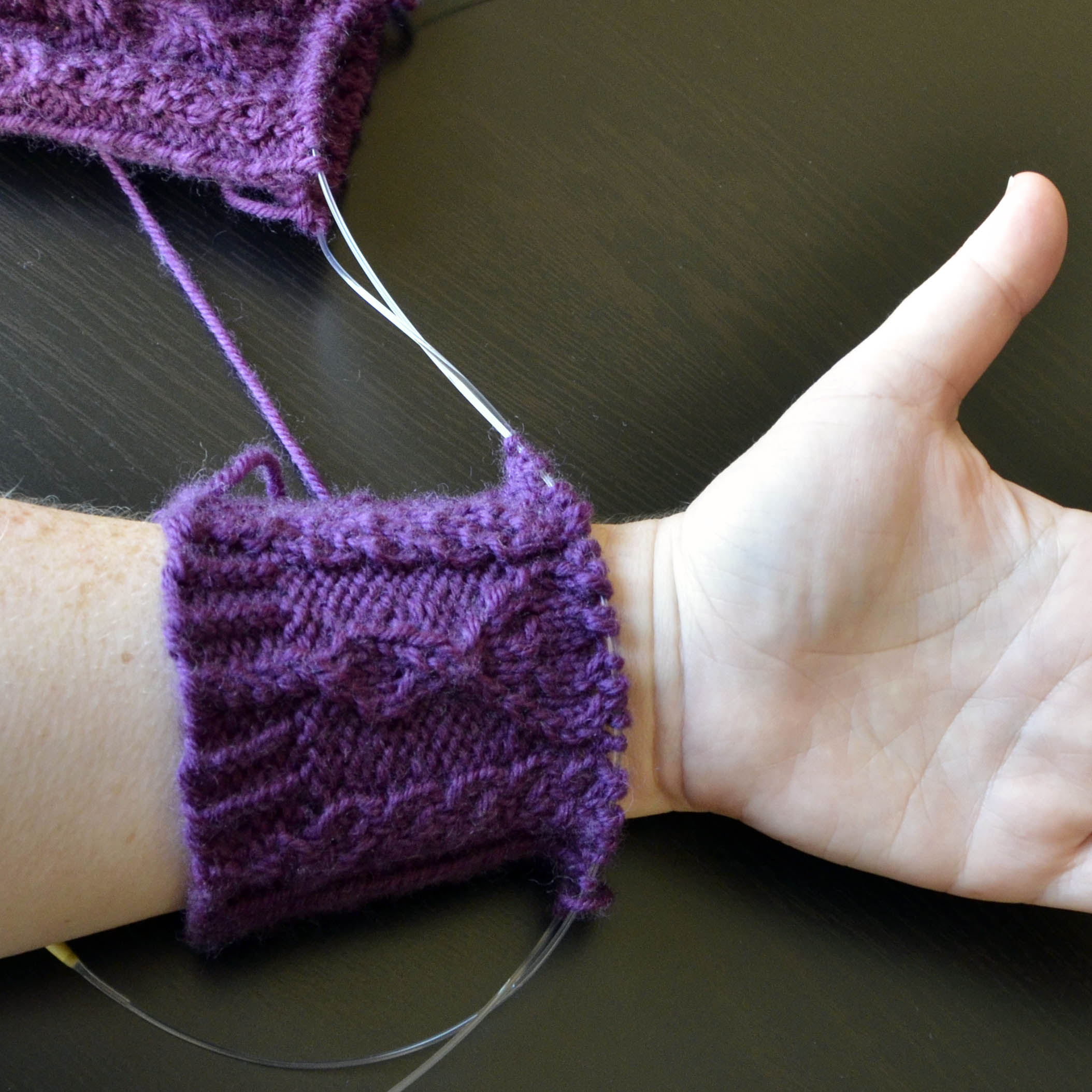 You can see the other sock in the upper left corner in the photo above.
Heather turned her heels last week and is now almost ready to shape her toes. So close!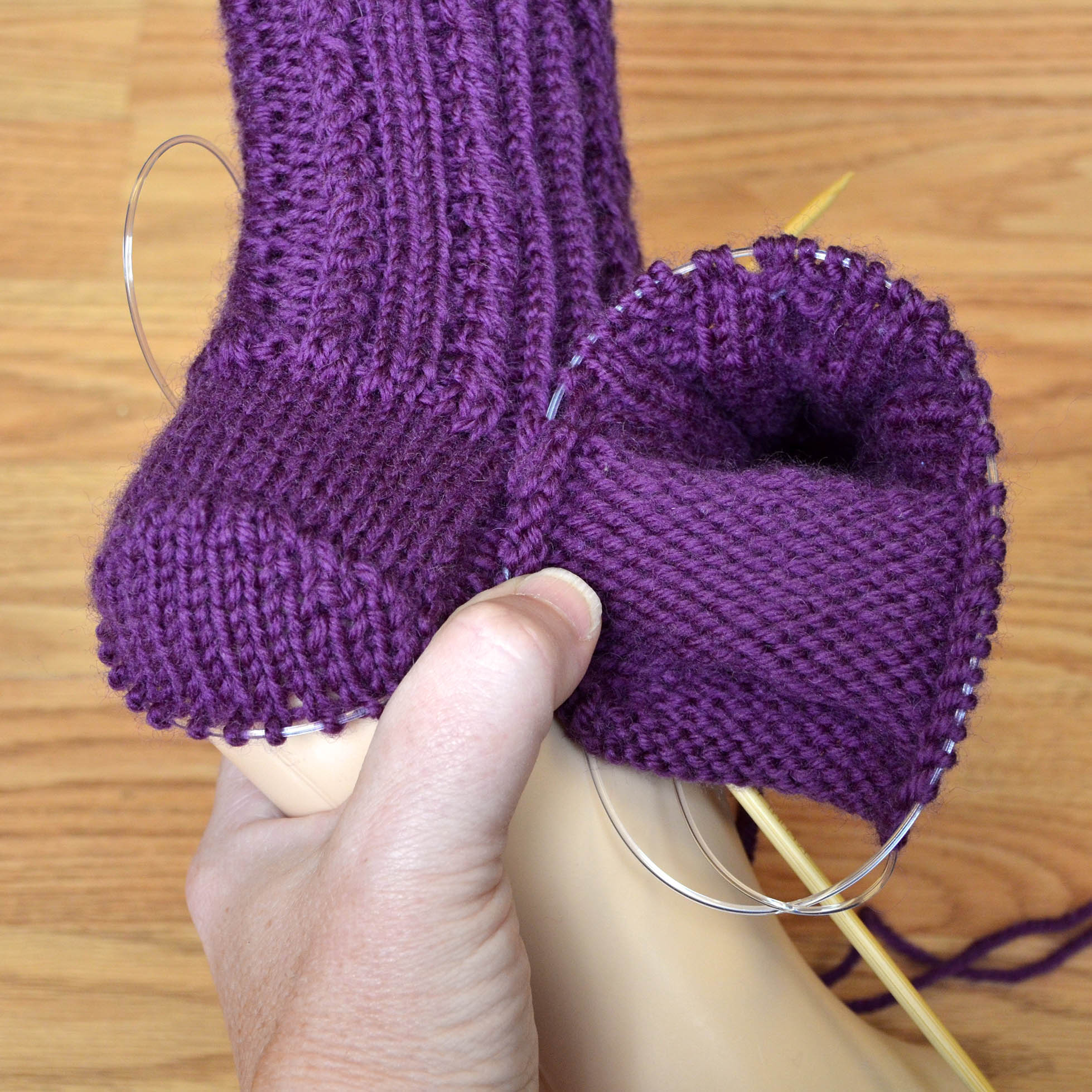 Heather told me she was happy to see this pattern designed with a slip-stitch heel flap, since this will make them nice and sturdy. She plans on wearing these as around-the-house slipper socks. Since Heather is knitting these in Deluxe Worsted Superwash, the care will be super easy, too!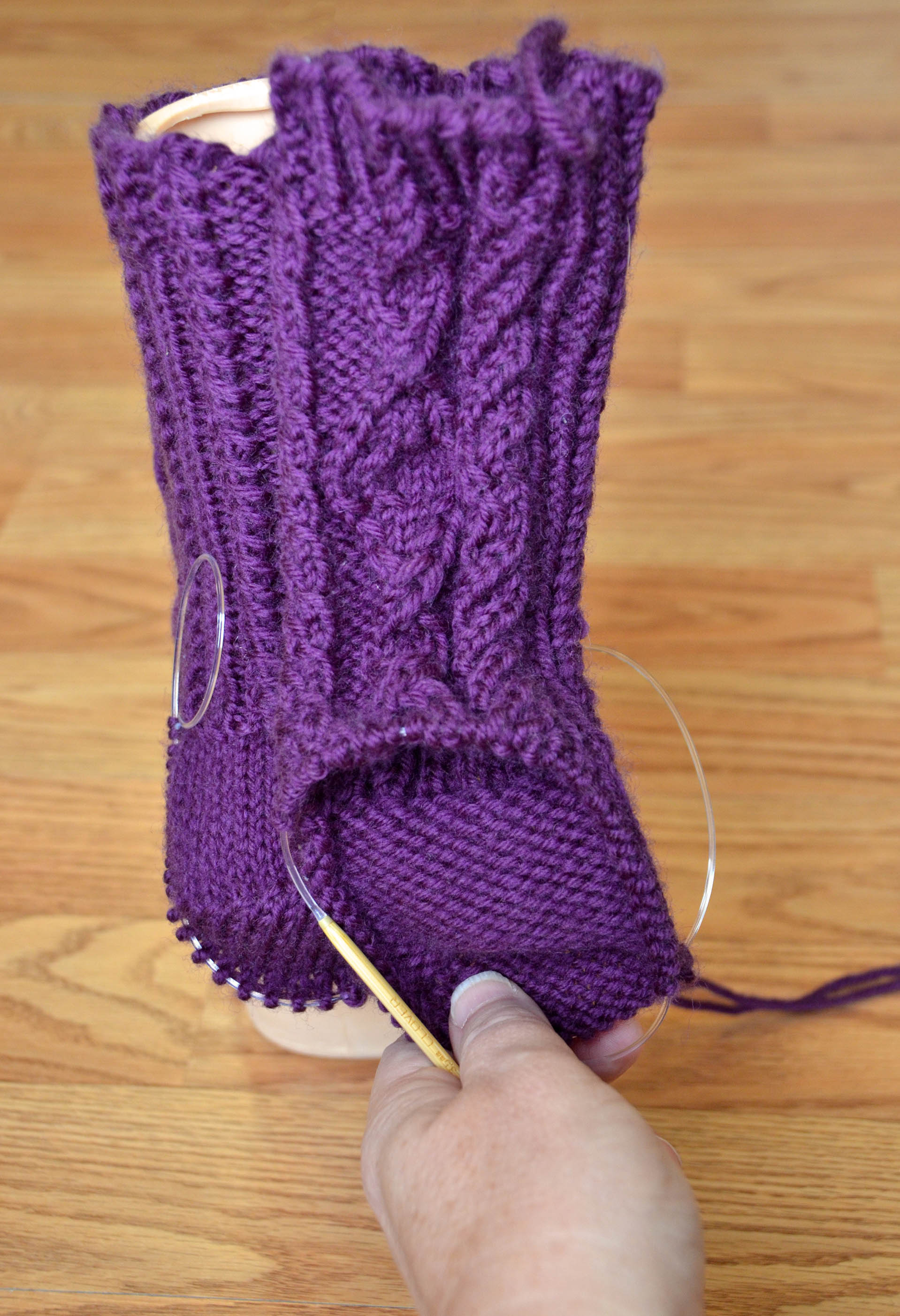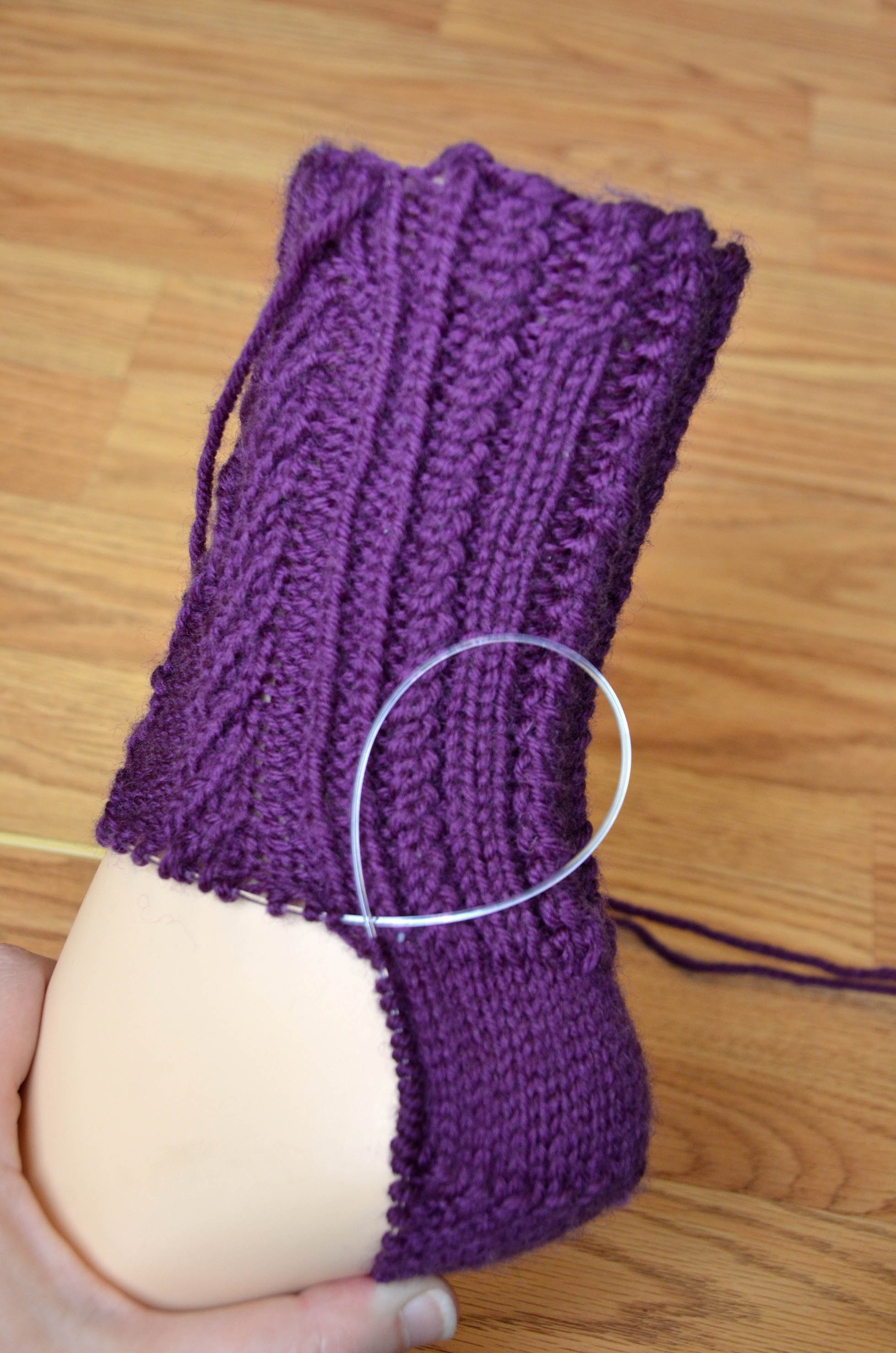 The one thing Heather does point out about working socks two-at-a-time, is that when it comes time to work the heel, only one sock can be done at a time. Stitches for the other sock can stay on the same needle, but have to wait until the first sock's heel is complete. And since Tillery Socks are knit in worsted weight, this section takes no time at all!
How about you – are you knitting along? I'd love to hear from you!