It's Free Pattern Friday!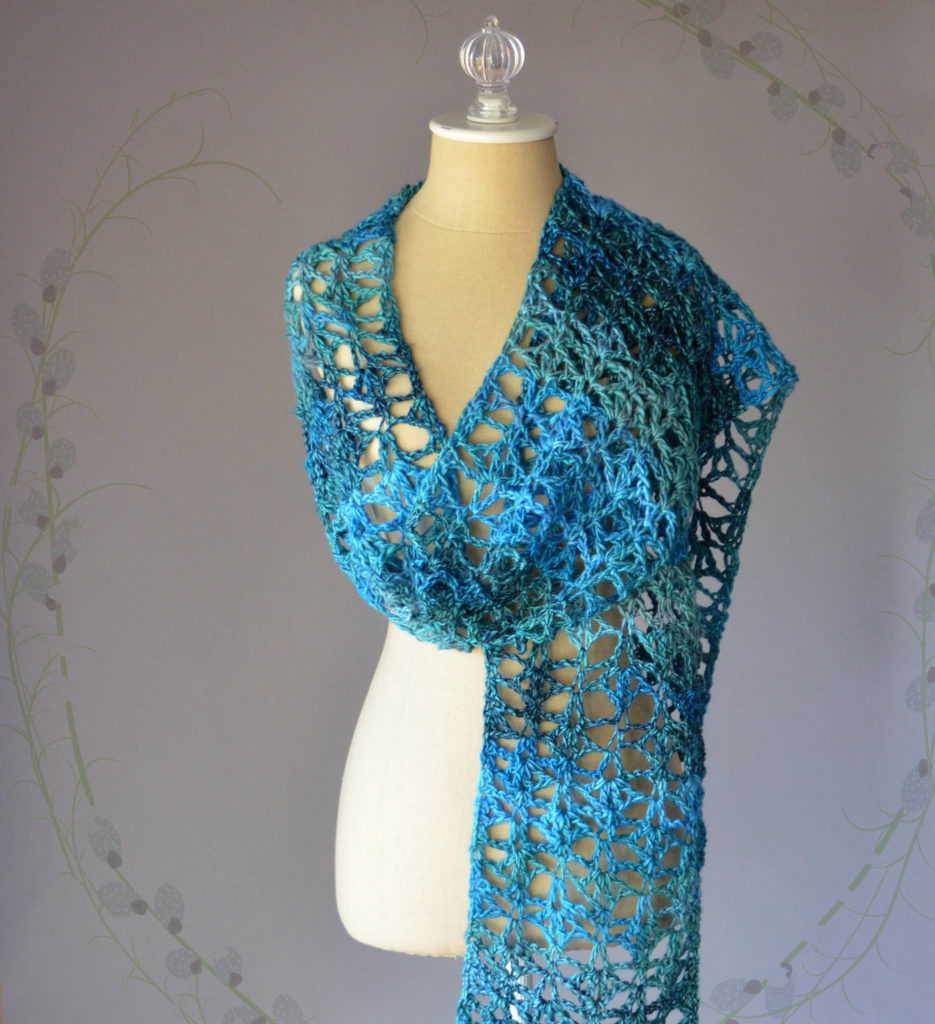 Today, the Swift Current Scarf in Classic Shades Frenzy.
I'm a sucker for blues and greens.  The beauty of multi-colored yarns is that I don't have to pick between one or the other.  They're both there, as in color 911 Stranded of Classic Shades Frenzy.  It reminds me of the rushing aquamarine waters of the  Soča river that runs through Slovenia and Italy.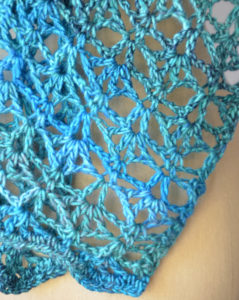 The Swift Current Scarf uses crochet shells and open spaces – along with some aggressive blocking – to create an airy texture.  For symmetry, the scarf is worked from the middle out in two halves.  It's a two-ball project- make one half with one ball, then go back to the first row to start the second half in the other direction.
We hope you have a glorious weekend, dreaming of beautiful places and making beautiful things.  As they say in Slovenian, se vidimo kasneje!