It's Free Pattern Friday!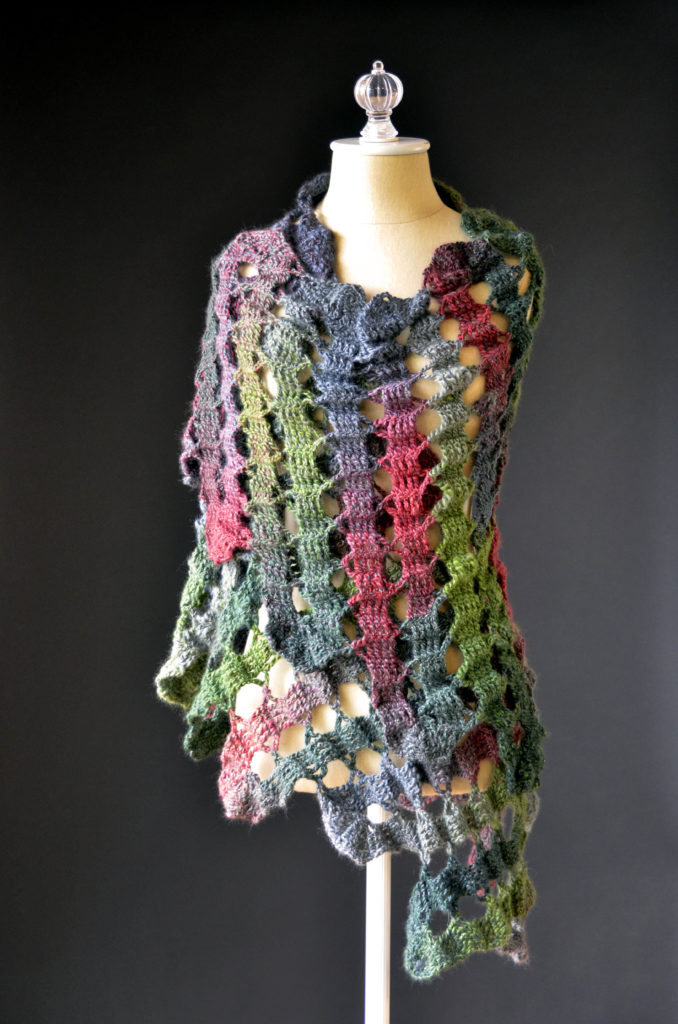 Today, the Bruges Noel Shawl in Classic Shades Metallic.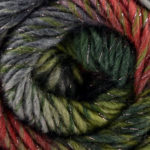 This is the perfect time of year to highlight one of our most holly jolly colorways, 607 Zenith in Classic Shades Metallic.  We've previously shown off this color, in this 2014 blog post with a knitted project, shown below.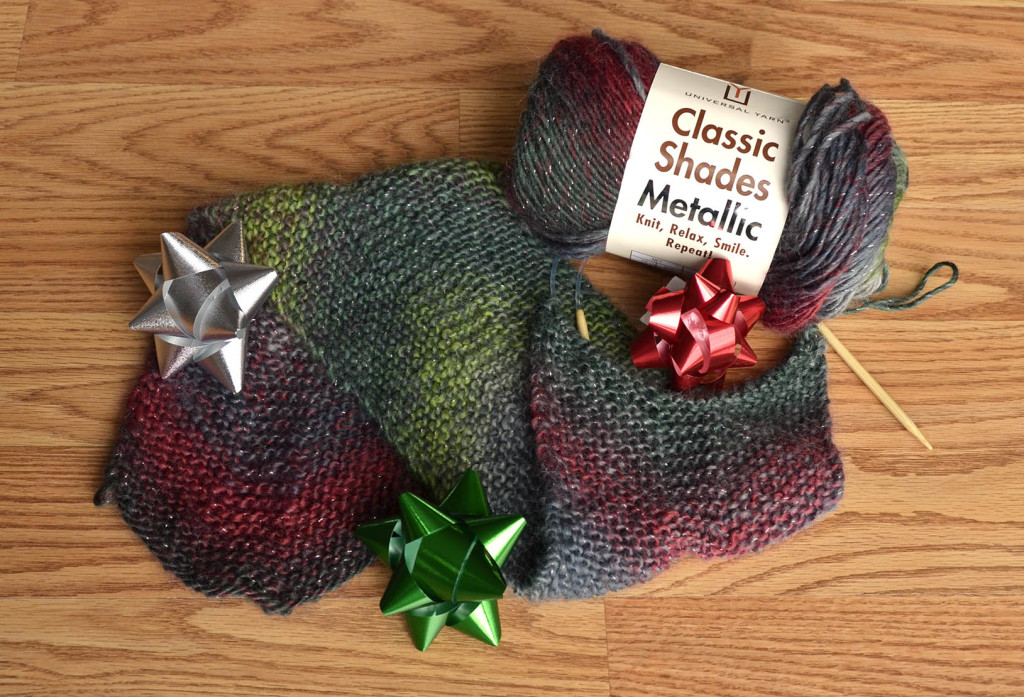 Red, dark ash, green, and some silver sparkle.  Love this yarn!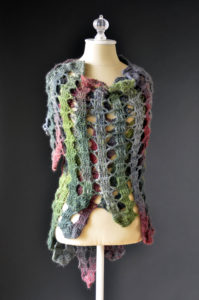 The Bruges Noel Shawl is a triangular shawl that is worked sideways from one tip to the other. The stitches used are traditional crochet Bruges lace, constructed with strips of double crochet and connected with chain spaces. This shawl is worked in one piece.  At 84″ (7 feet) long, this is a great shawl to wrap around yourself and show off.  It's a fun crochet project with the right amount of sparkle.
If bling isn't your thing, this would work up at exactly the same gauge in self-shading Classic Shades, which has the same fiber content without the metallic strand.  But if ever there were a time of year to sparkle a little, this is it.
We hope your weekend is merry and bright.
Happy crafting!