It's Free Pattern Friday!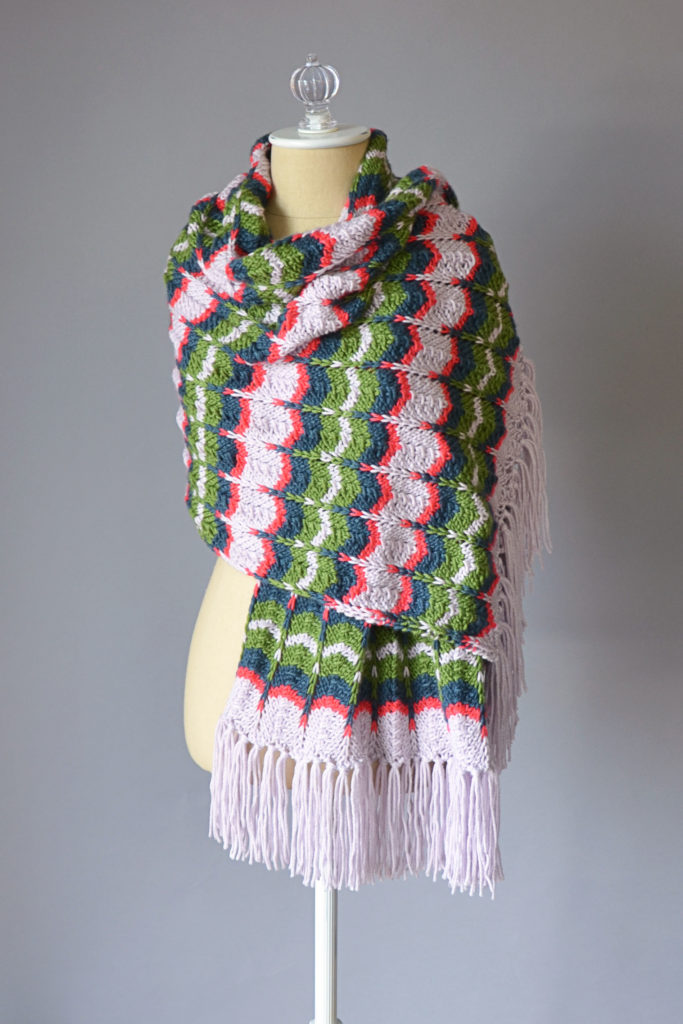 Today, the Chevron Wrap in Uptown Worsted.
Even though we're in the depths of winter, that doesn't mean things have to be drab and bleak.  This Chevron Wrap is a colorful delight, and the selection of Uptown is a good one.  With 60+ colors, Uptown Worsted anti-pilling acrylic is a great choice for mixing and matching stripes for whatever palette pleases you.  As pictured, this features four of our brand new colors for Spring: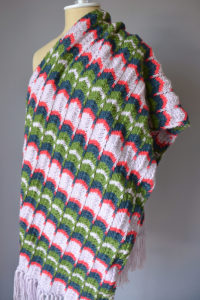 • 358 Pale Orchid (MC) – 2 skeins
• 360 Midnight (CC1) – 1 skein
• 361 Olive (CC2) – 1 skein
• 359 Pink Punch (CC3) – 1 skein
This is an easy knit.  It's a two-row repeat with only one color per row.  The stitch repeat is a piece of cake – knit a few, increase, knit a few, decrease.  The centered decreases create the columns of stitches that rise into the next color.
Wouldn't this also look lovely widened, as a colorful home decor throw?
We hope you enjoy this pleasant project.
Happy knitting