And the adventure continues! You can read the first two posts in my moto jacket series here and here.
After warping my loom with my monstrously long and wide warp – 280″ long x 36″ wide using Deluxe DK Tweed Superwash, I was delighted to weave the fabric. I wove the same herringbone pattern that I used in my sampler scarf (seen here).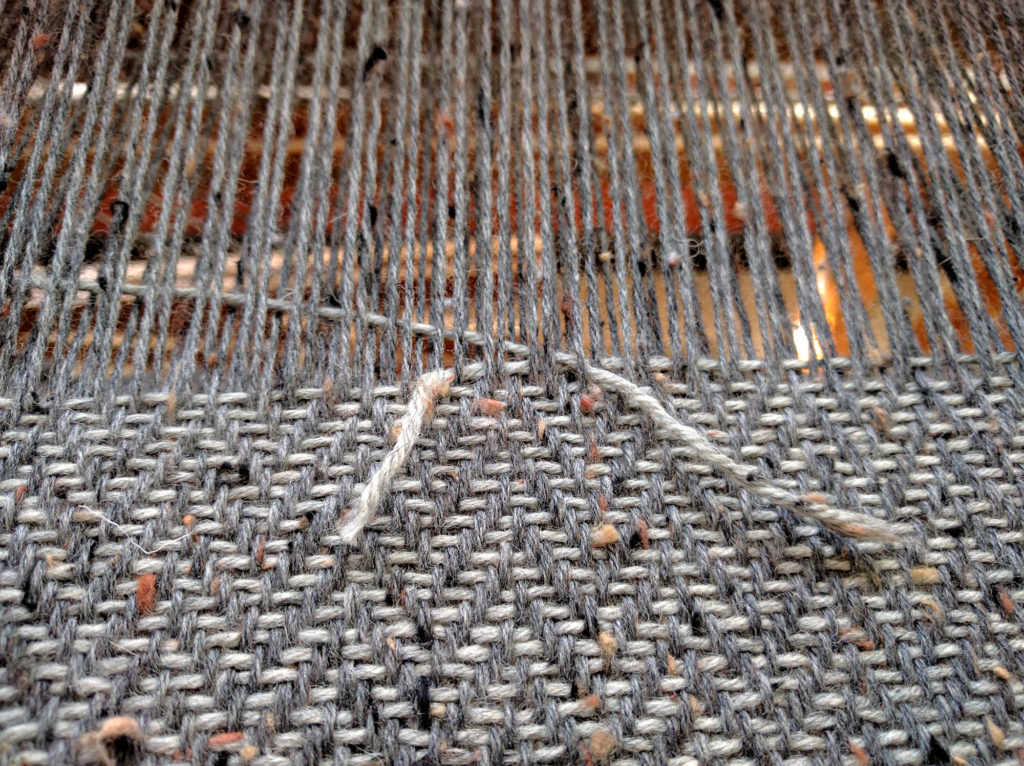 This piece of fabric I'm weaving will be for two jackets. My warp is color 414 Charcoal in Deluxe DK Tweed, and the photo below shows color 413 Smoke as the weft.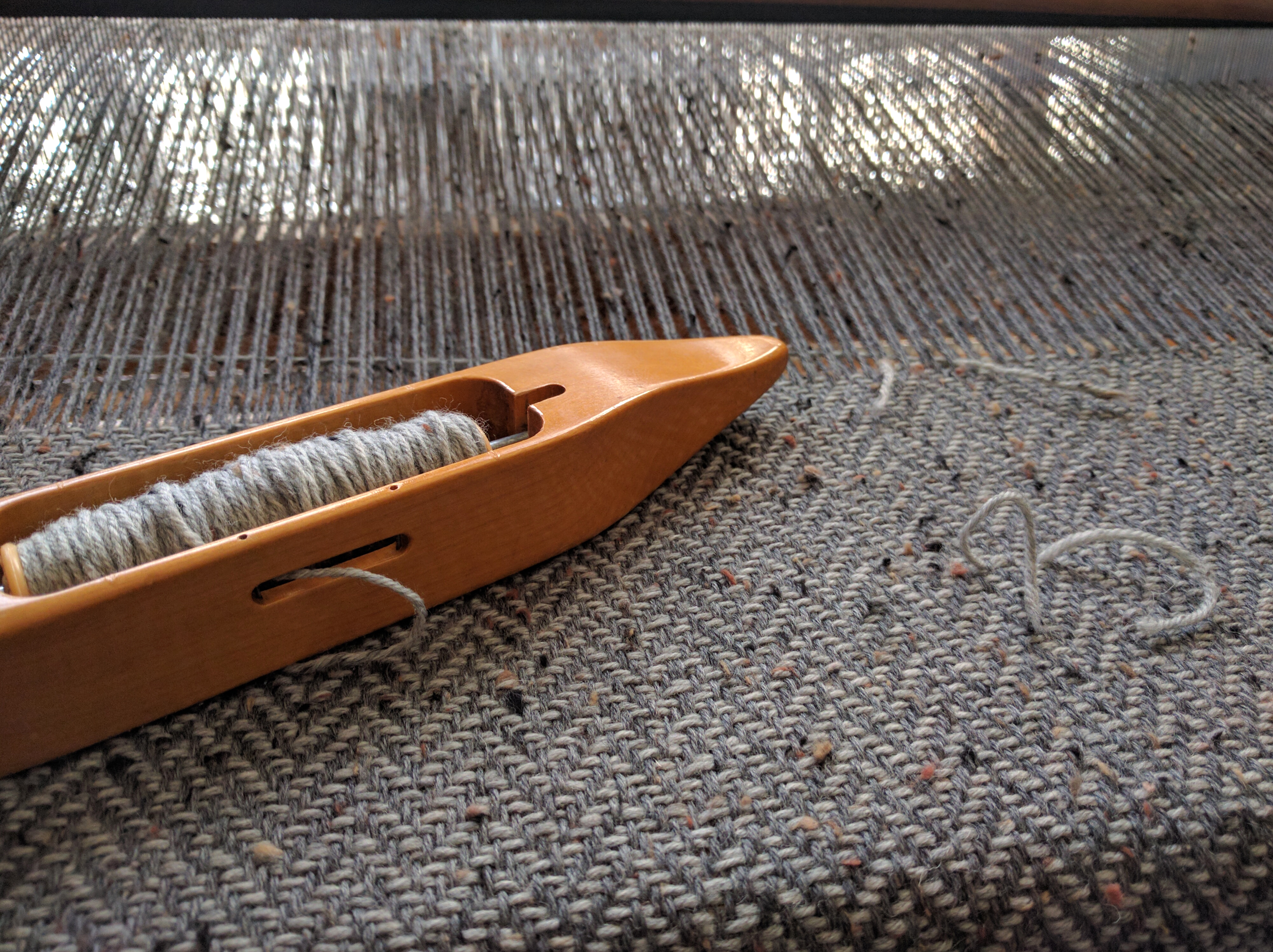 Back when I was winding my warp, I thought to tie some bright thread around some of the warp threads at the halfway point. I'm going to be changing my weft color halfway through since the jackets will be slightly different in color. This thread reminds me it's time to switch colors!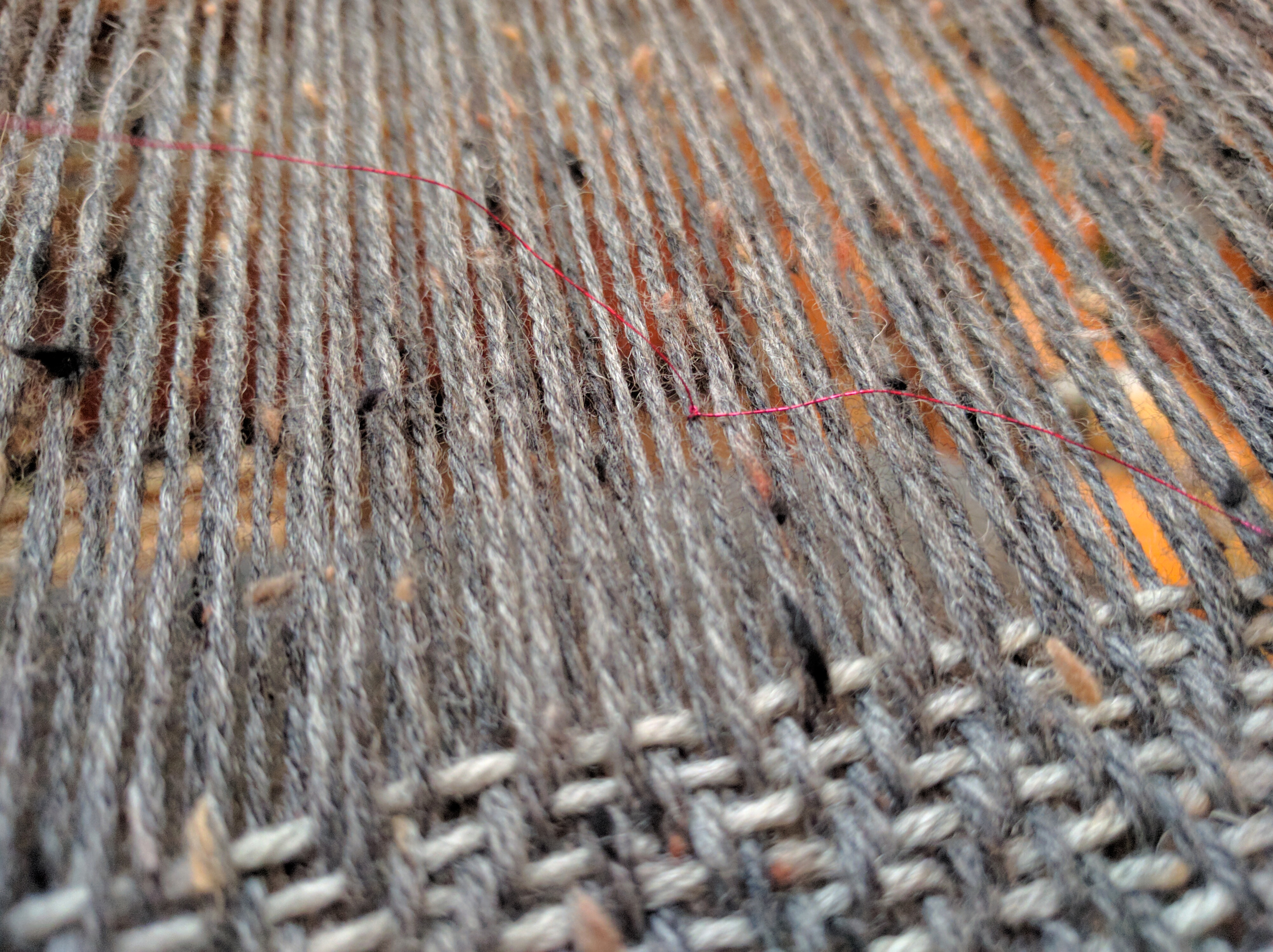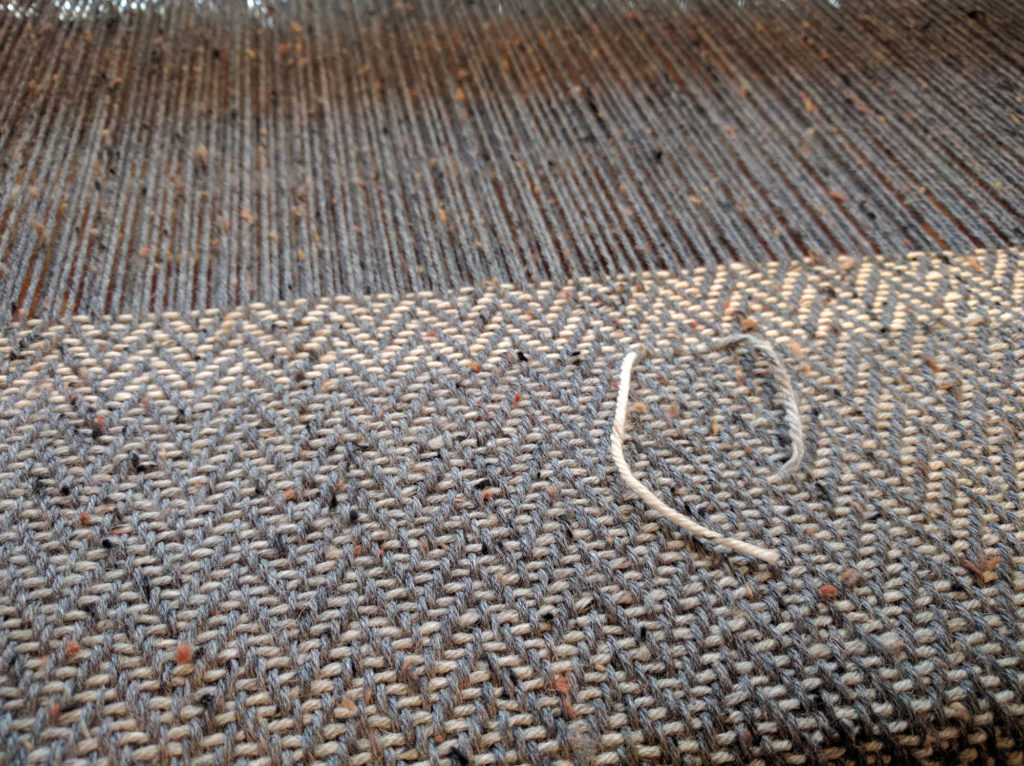 Not too long into the second half of my warp, I realized I had a couple of problems. I managed to mis-thread two heddles, which resulted in a glitch in the patterning. See below for one example.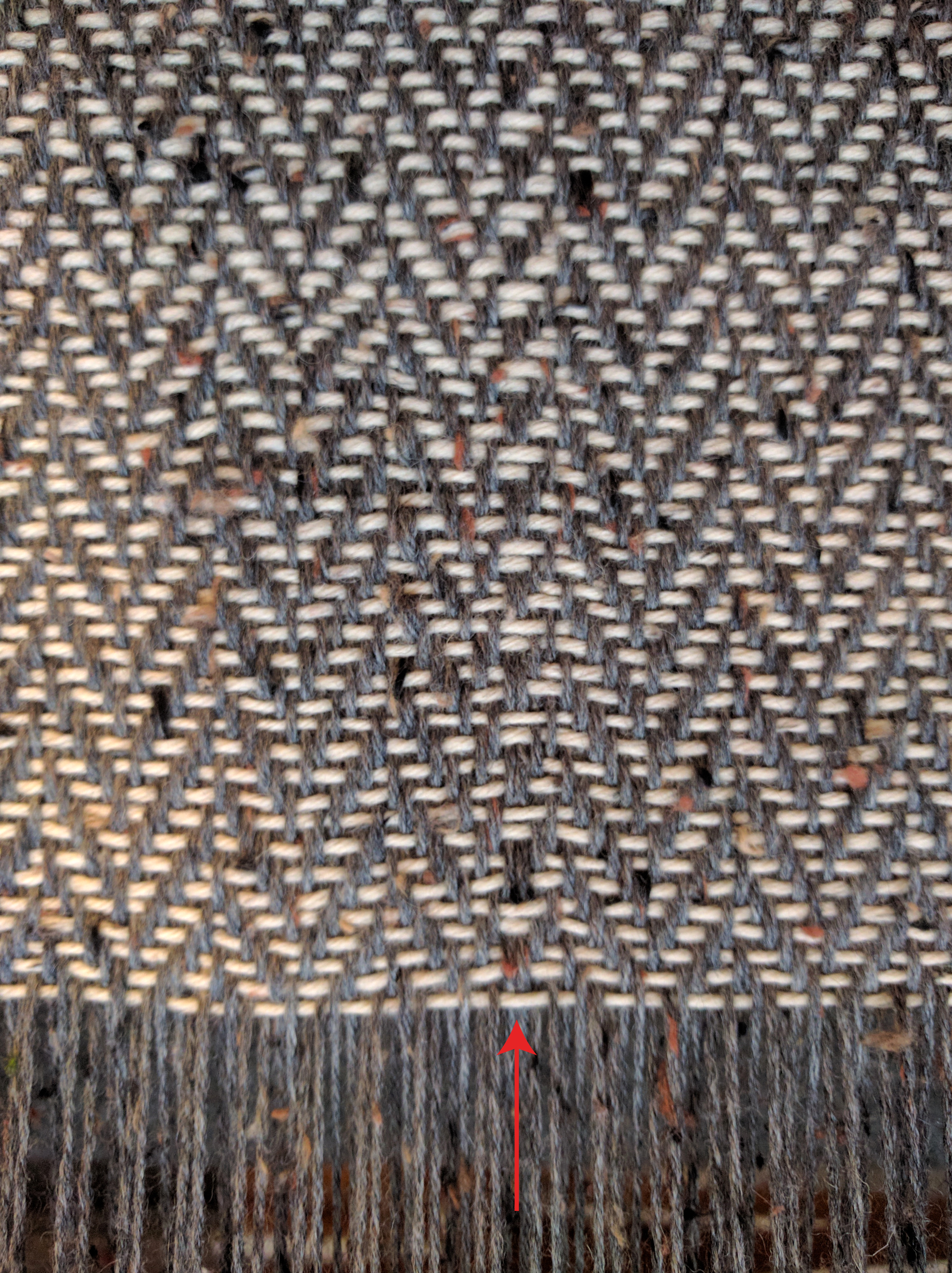 I could have fixed the problem right there – I could have broken the warp thread, threaded an afterthought heddle and tied on a new strand, but I opted to leave the mistakes in place and fix them after the fact.
If I had noticed sooner, I would have fixed them right away. But because I had made it this far and knew I'd be doing some repair work anyway, I figured I might as well do the whole length at the same time.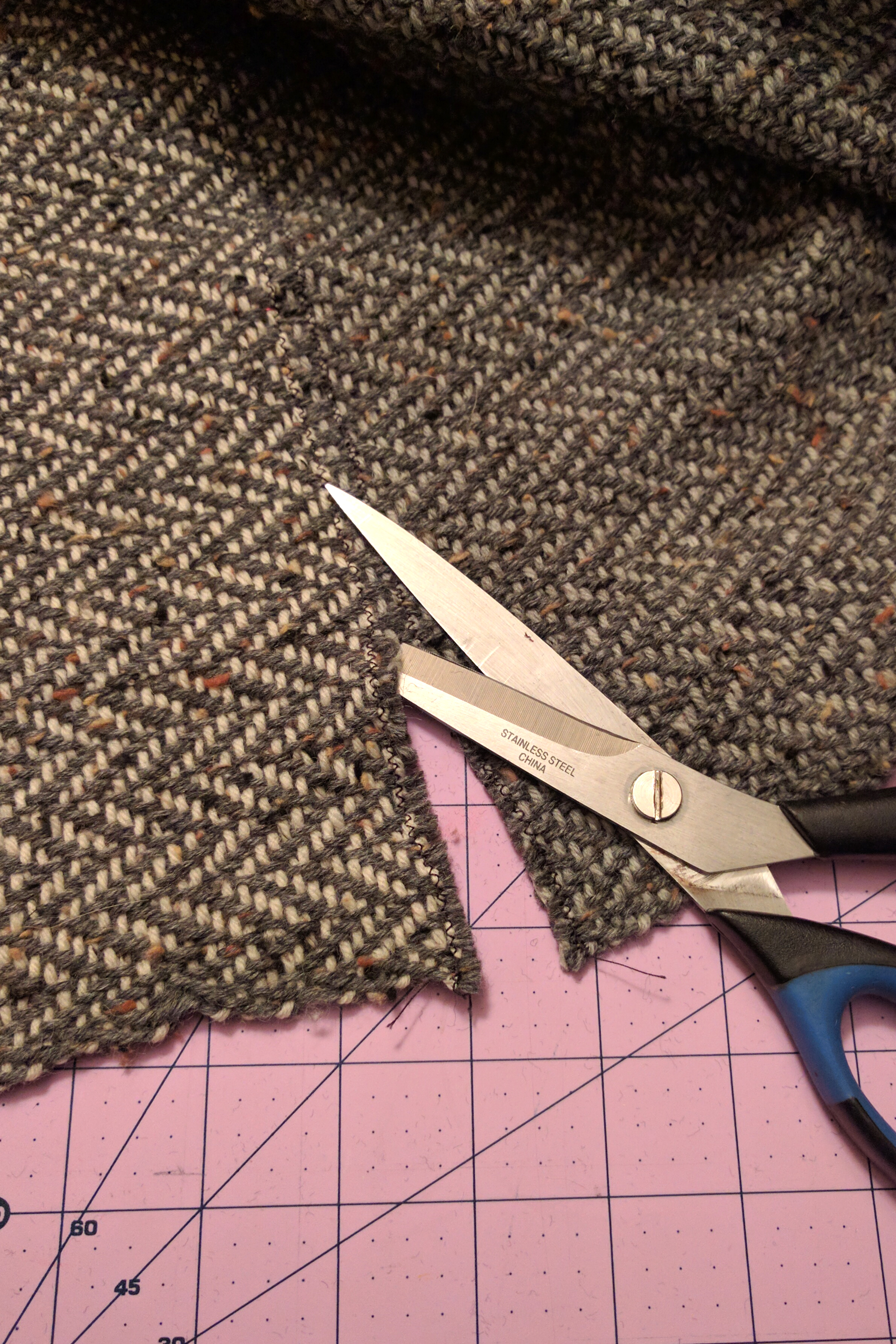 After cutting my fabric from the loom, I simply knotted the warp ends together – no hemstitching. I then zig-zagged the edges with my sewing machine, and also sewed lines at the halfway point. I figured it would be a lot easier dealing with two 3 yard pieces of fabric rather than a 6 yard piece. I then cut the fabric apart at that halfway point.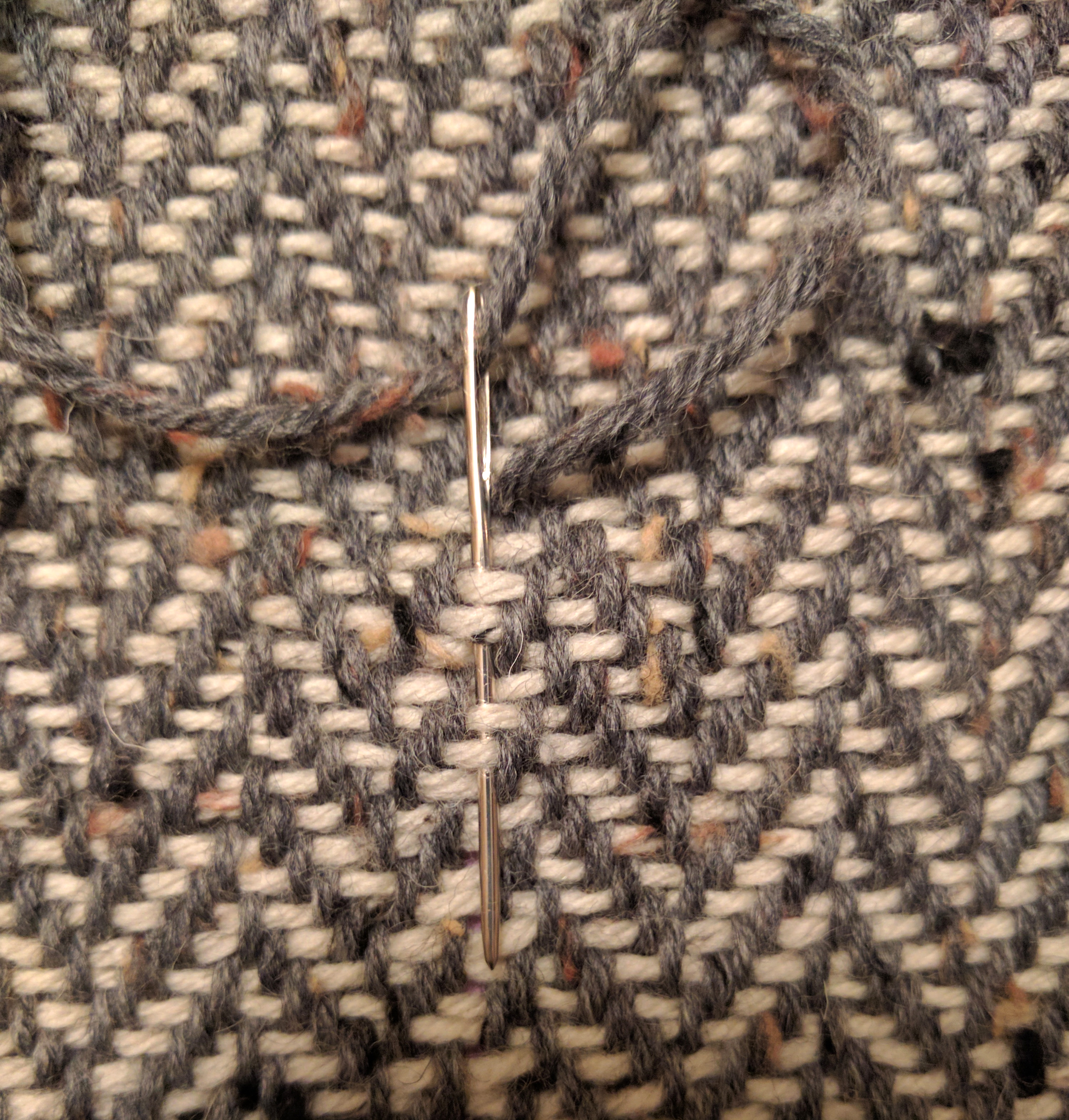 After my two halves were cut apart, I threaded a tapestry needle and wove the correct placement for my mistaken threading. It was a little tedious, but very doable and wasn't nearly as bad as I thought it might be.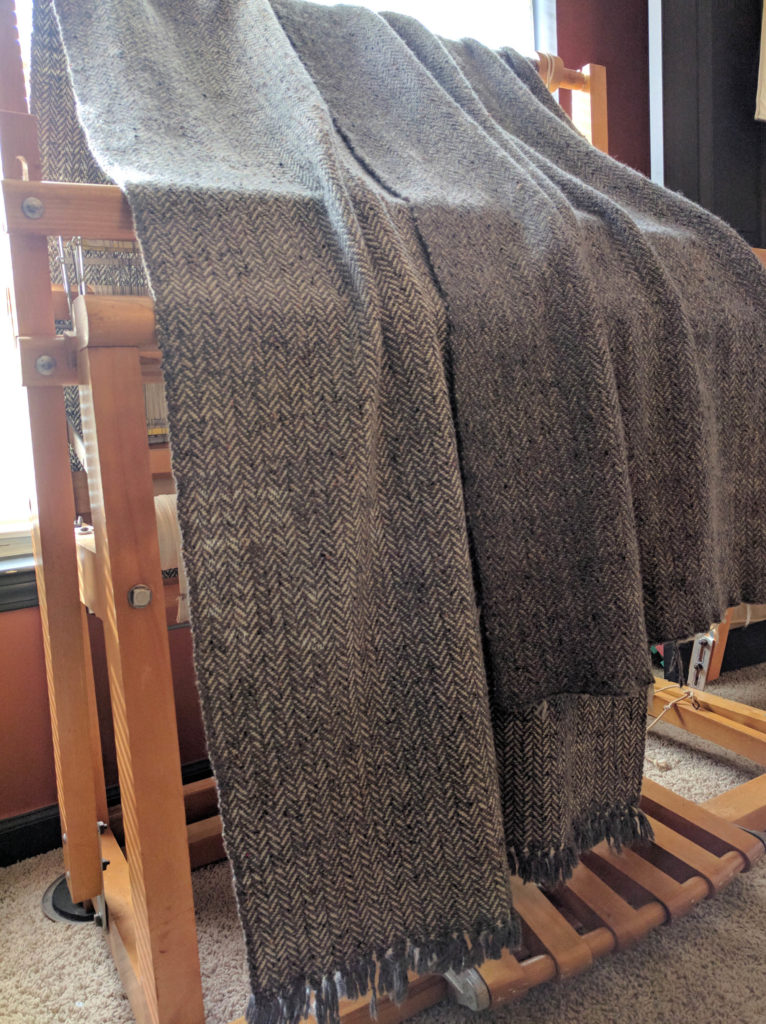 And here are my yardages basking in the sunlight prior to washing. I threw both of the pieces of fabric into my machine and washed and dried them on gentle cycles. Because I wove a fairly dense fabric, the fabric changed very little after finishing. But I already knew that would be the case since I was a good little weaver and did a sampling first.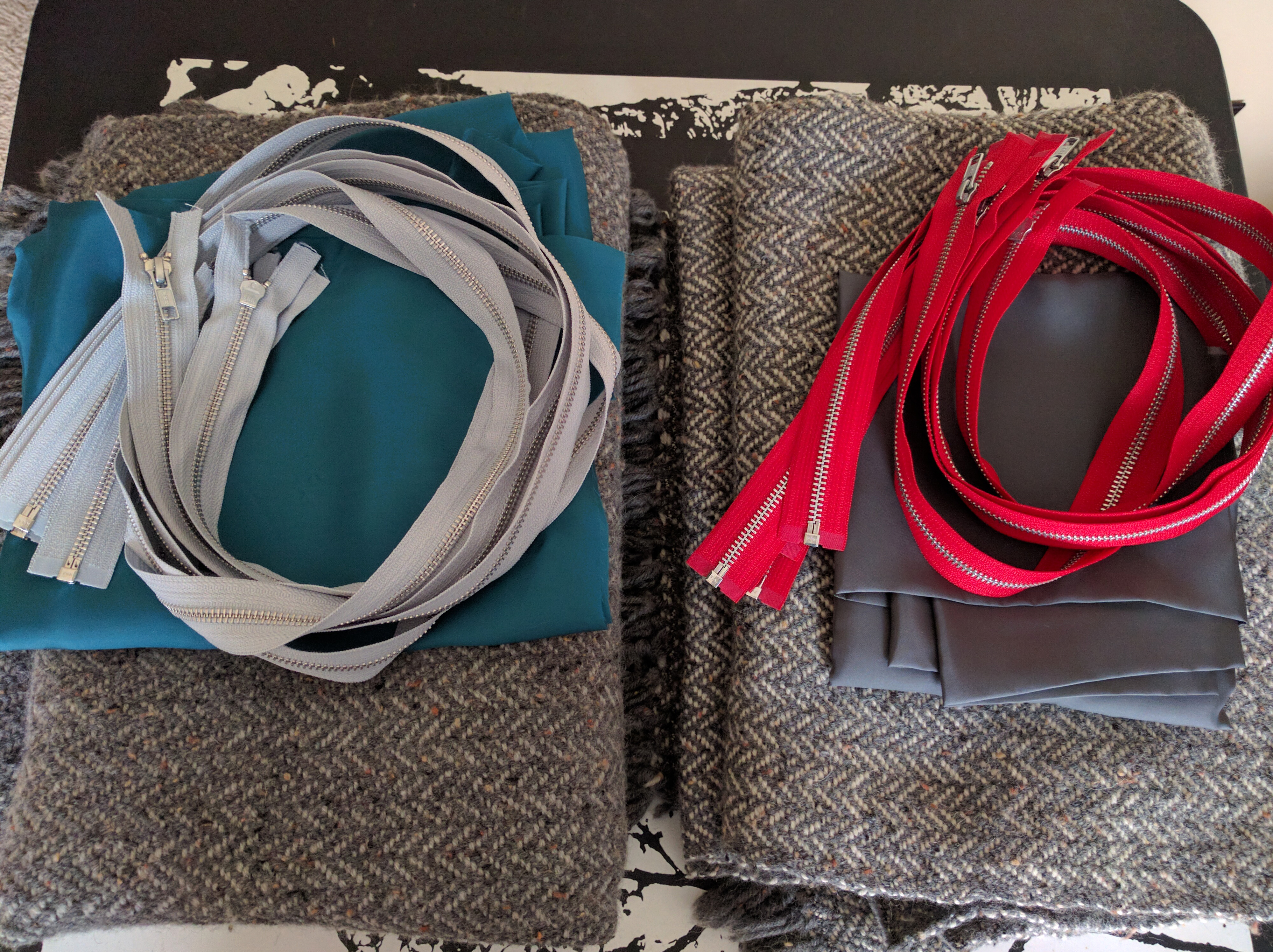 My jacket will be made from the stack on the left – gray on gray fabric, teal lining, and gray zippers. Yonca chose cream to go with her gray for the fabric, matching gray lining, and bold lipstick red zippers.
My goal is to be finished with these jackets by next weekend's TNNA. So if you're planning on attending, stop by our booth and check them out. Otherwise, I'll be back in a couple of weeks here on the blog with all the sewing details.